OHHHH – M-G!!! It happened, 2017 was the year of goal setting for me and becoming a Wayfair Homemaker was one of them. I kind of set some high goals for my business and my creative outlet – the blog, for 2017. It about not only doing my best but giving it my all with the utmost integrity. You know, the motto, if you are going to do something, do it perfectly. lol, okay, that might have just been my families motto, but it works! So before the end of 2016 I applied to a few of my dream collabs and Wayfair was one of them. If you didn't know, this only includes All Modern, Birch Lane, Dwell Studio & Joss & Main. I know!  I love shopping those sites for my clients. I even have two current clients with design boards with items from there.
Becoming A Wayfair Homemaker
So why does this mean so much to me or why should my readers and clients care? To be a home design ambassador is an honor for any blogger. I knew that trying to start a blog and run my business would be time-consuming to say the least. But, I knew if I focused and worked smart there would be perks.
1. Products for My Projects and Clients
Like that time I got Mitchell and Gold wallpaper for a clients new build powder room. Or that time I got outdoor furniture for a clients balcony.  One perk of keeping a blog is creating these relationships with brands. I am currently an ambassador for Cost Plus World Market and couldn't be happier with them. However, sometimes I have projects that would benefit greatly with products from World Market and items from Wayfair, mixing styles is what I am all about.
So yea, I get products BUT more importantly, I will officially get discounts for clients too! WOOT WOOT. I am already looking into this as I have two clients with products from their site. I will always pass on my discounts for client projects. Because, let's be honest, if their space looks great, then well, so do I.
My first collaboration is going to try to get my client a good price on this amazing desk that I had already planned out over one month ago. How gorgeous is the Melly Writing Desk Melly Writing Desk.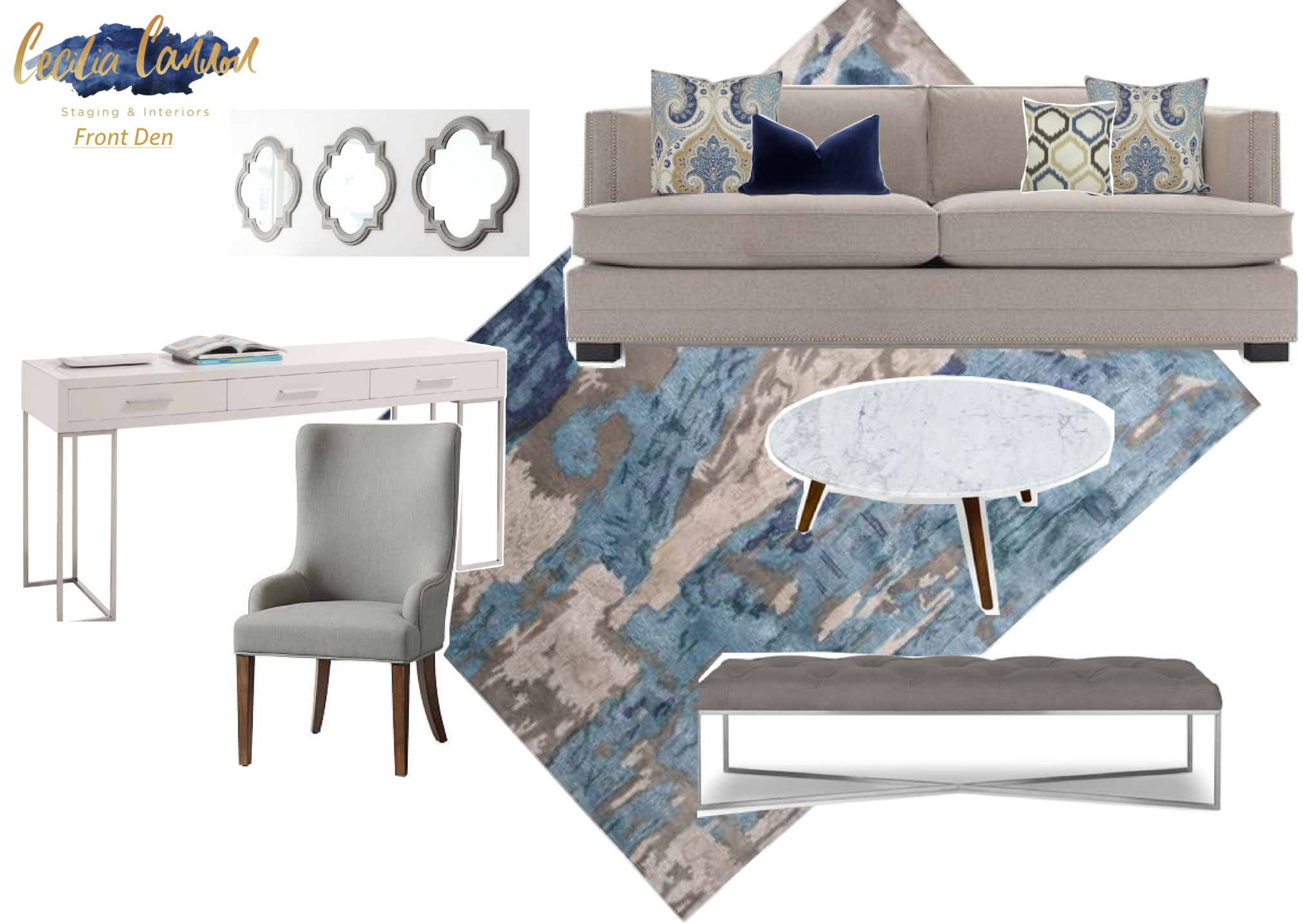 It is designed to sit in their front living room under the front windows. We all have that formal living space that we never use. I wanted her to have writing desk that she could use to get some work down or the older kids could sit at and do homework. BUT importantly, when they are entertaining guests, a writing desk is the perfect place to add a make shift mini bar, styled like a bar cart, and this forces your guest to use your formal living room and not just gather around the kitchen island.

2. More Online Exposure Means More Local Business
Might seem crazy but almost 50% of my local business comes from my online presence. Years ago, I would have to spend money on marketing and advertising online and in local papers. Now, zero is spent on "old school" marketing techniques. Building my brand involves the blog and my social media channels, which in turn sends me legit local clients. Now, blogging for wayfair expands my reach. As I am sure you might have guessed, they have a much larger following then I do. You know, only, they are basically in the Millions!  I KNOW!!!! I can't even imagine reaching that many followers.
Now, free products for projects is a huge plus and all the exposure. But, my readers must know, it doesn't arrive free and then I am done. The work we, bloggers, put in to enjoy those products is exactly that, work. On average each blog post takes 2-4 hours. That does not include the 4-6 hours of styling and photography, the 4-6 hours of design planning, and the 2-3 hours of editing. Luckily, there are merchants like Wayfair that understand the time commitment bloggers put into their sites and they respect our efforts, hence why they created the program.
So, to all my readers, THANK YOU! It is with your constant support and following my little channels that I have been able to continue growing.