Summer is coming to Chicago, well, maybe. IT will I promise and maybe you don't have big travel plans, don't worry, I have some  summer family fun hot spots you must try. I know it feels like summer might not make it this year since it is still chilly here in Chi-town but I promise it is coming. Now, maybe you are lucky and will head out of town, somewhere fun for the whole family. But, if you are going to stick around, I mean lets be honest, summer in Chicago is pretty great. So, if you are going to stick around I highly suggest taking a mini staycation into the big city. I always grab my kids and head into the city for a staycation at least twice a year. There is so much to see and do that every time we discover something new. Okay, here are three places that have my kids stamp of approval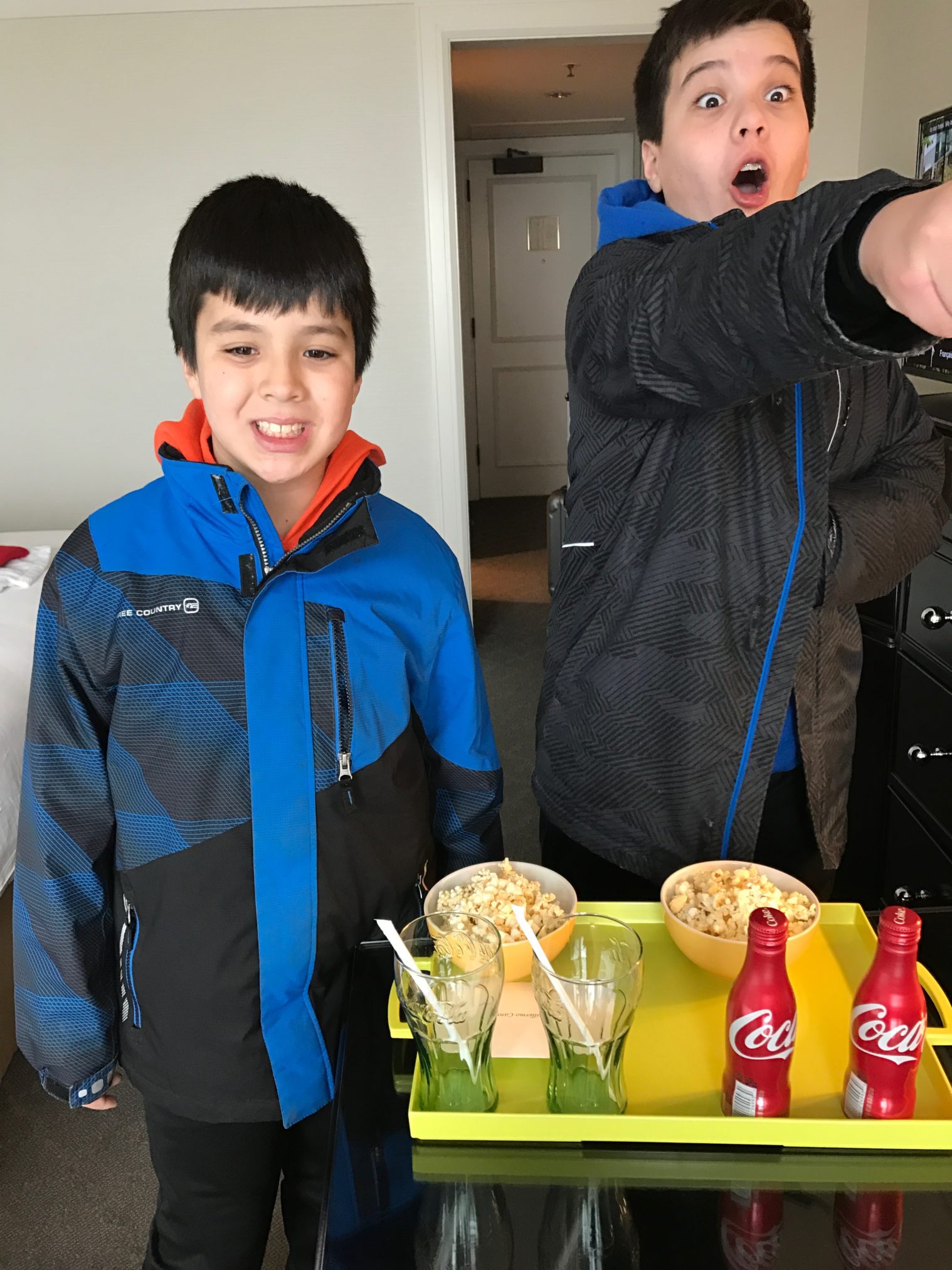 Summer Family Fun In Chicago
1. The Planetarium
Okay, I know, you are probably thinking, oh great Keki, I knew that already. NO, you have to do the shows there. We arrived right when the Planetarium Planetarium opened and saw the best shows ever! So good, that even my Charlie got motion sickness when we headed into outer space. For real.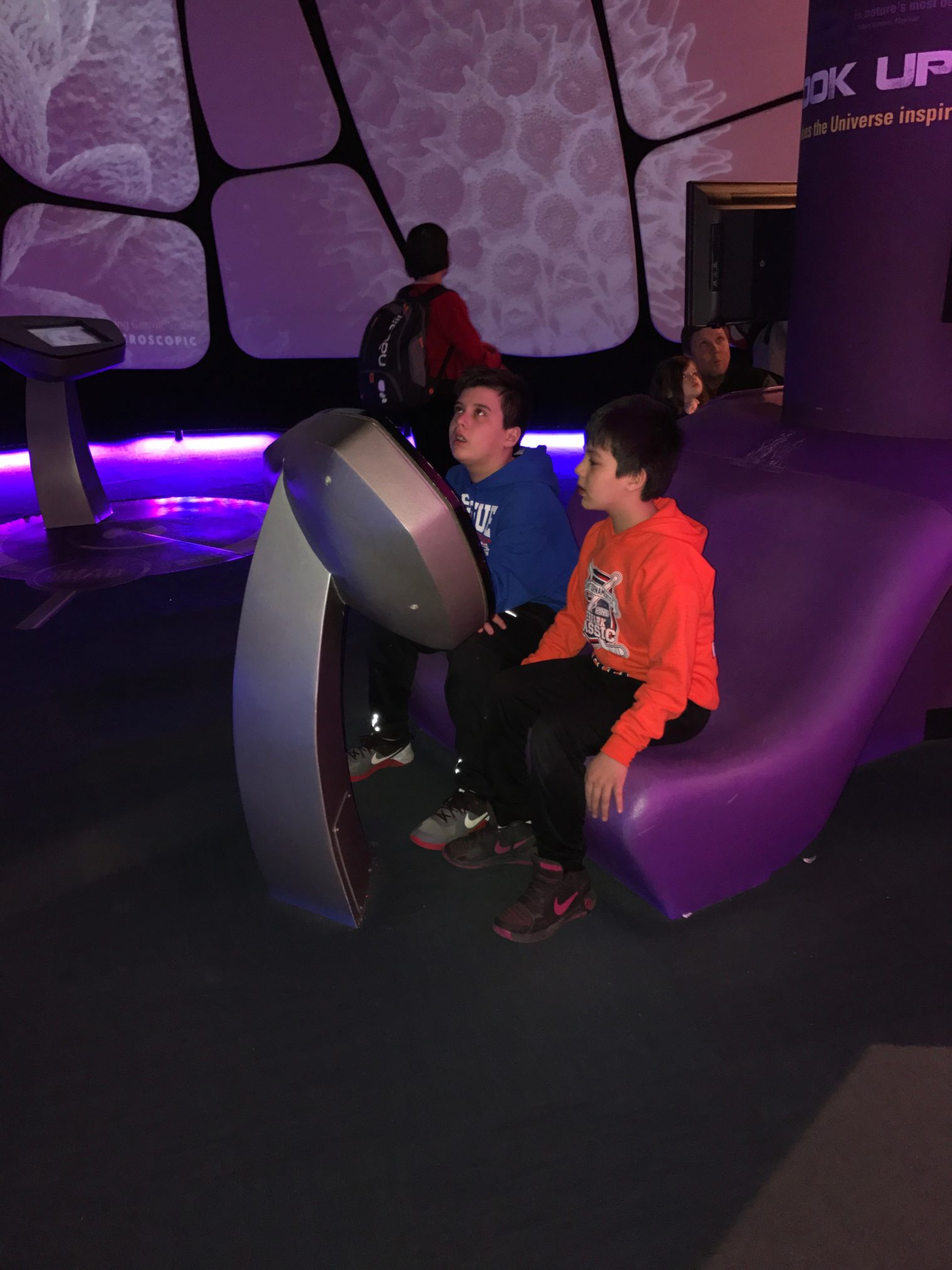 So arrive right when doors open before the crowd gets there and grab your tics to the shows. Trust me, they learn so much attending all the shows then just walking around with me.
2. Four Seasons Chicago – Most Kid Friendly Hotel in Town
Oh my gosh! Could the Four Seasons Four Seasons cater any more to my rascals. From ice cream carts to movie rentals the hotel treats the kids better than ME! Every time we left the room to head to the pool or out for dinner, we returned to special treats. A tray of popcorn and soda for the kids to get comfy at watch a movie, to the best poolside service for kids. Plus, a kids room and a traveling ice cream cart. Yup, while mommy just sits back enjoys not being nagged for 24 hours. LOVE IT!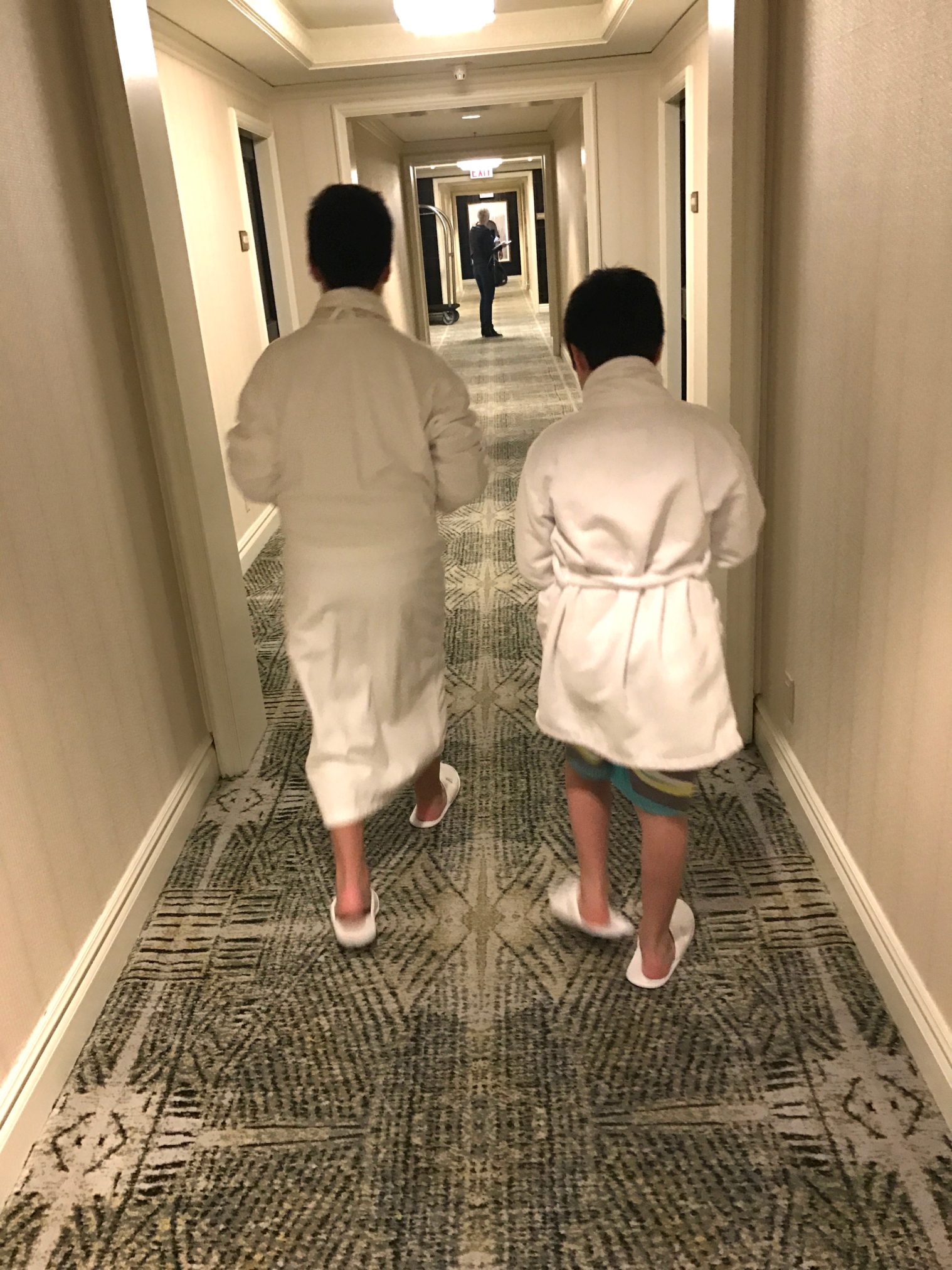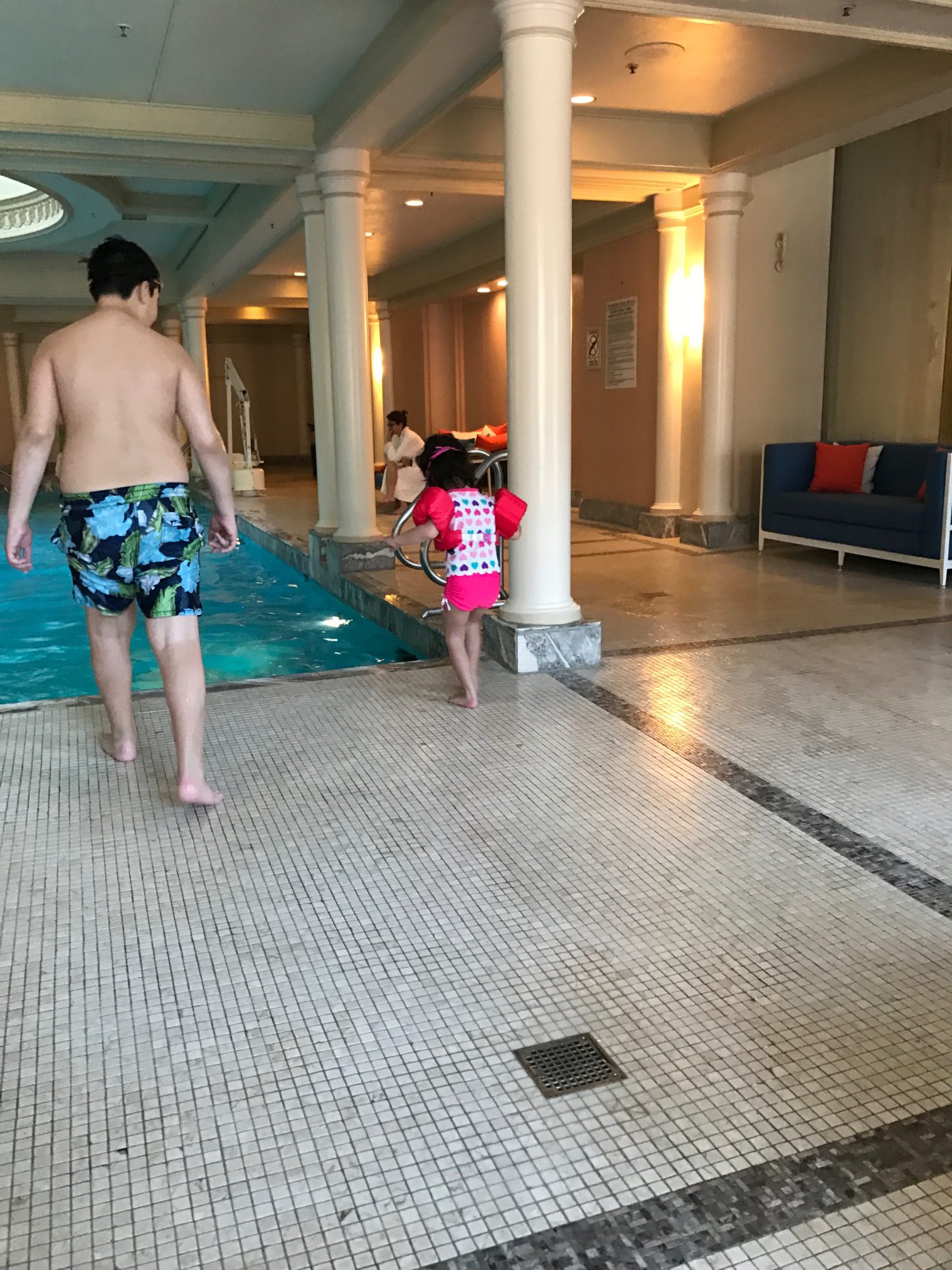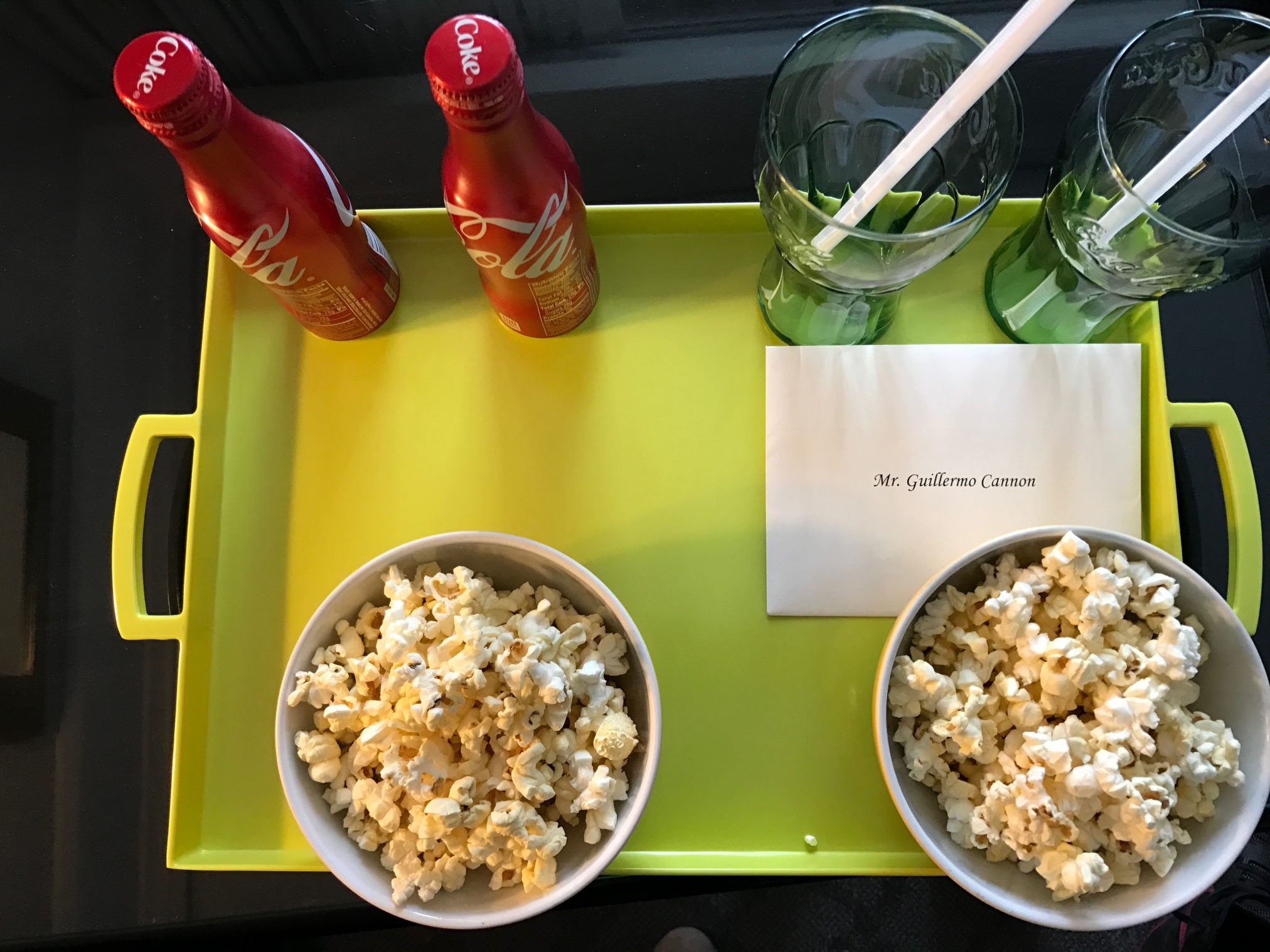 3. Blue Man Group – Best Show in Town
So the kids got to go to the Planetarium, out for lunch, out for dinner, checked out the mag mile and they even got to enjoy all the perks of the Four Seasons (I have never stayed at the Four Seasons until I had kids), lucky rascals. With all of this, it wasn't until we headed to Blue Man Group that I was "the best mom ever!" They laughed so hard throughout the show. BUT, I loved looking over at them and seeing their mouth jaw dropping open for most of the show. They thought the "Blue Man's" were the most "amazing and talented" guys they have ever seen. Even more so than the amazing acrobats at the Circus. They were so impressed. I loved hearing them talk about the show for days. Oh and yeah, now I have a kid that wants to play the drums!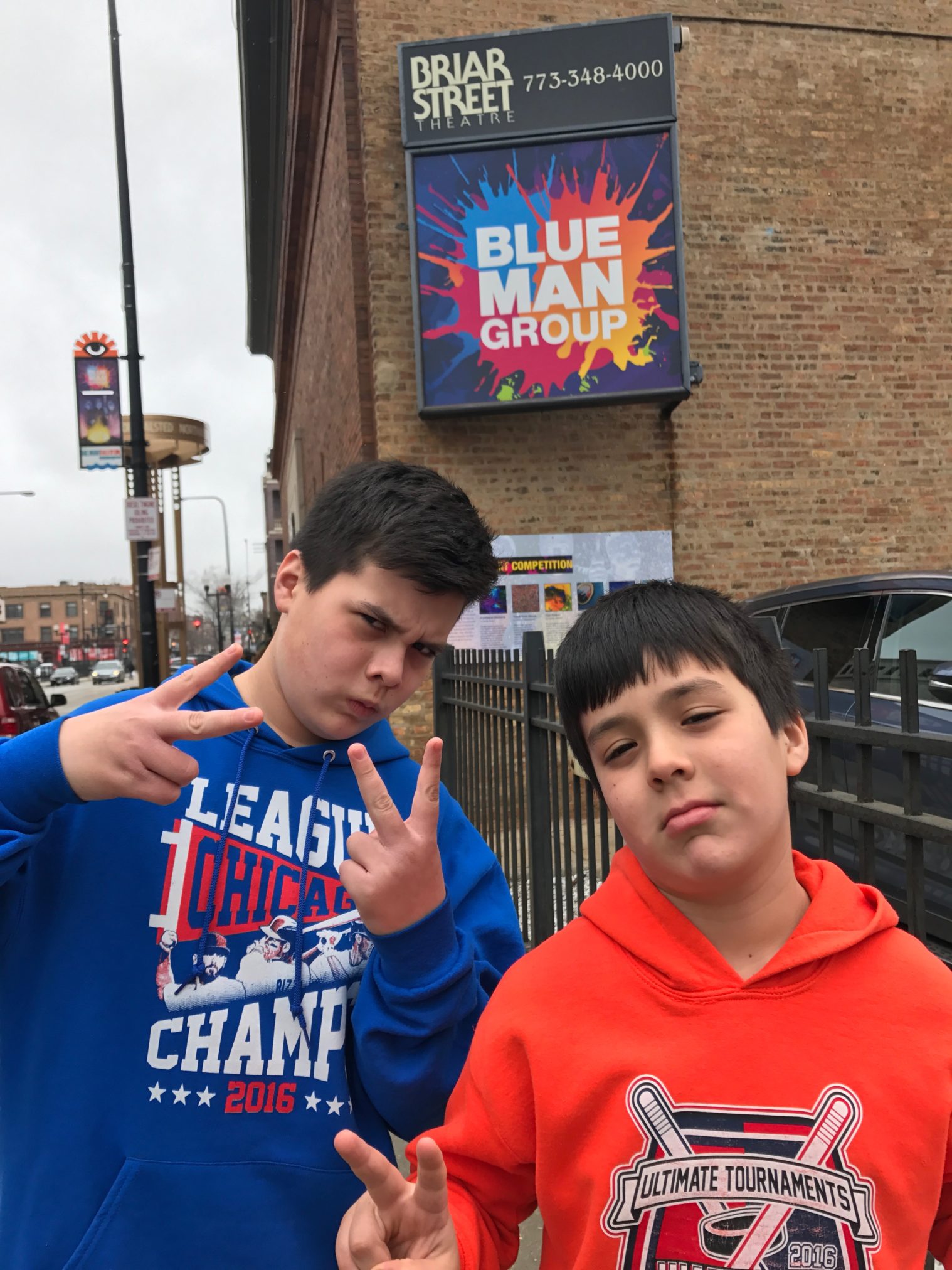 So, if you are around this summer, you gotta grab tickets to the Blue Man group, and go ahead, treat your family to the Four Seasons. Trust me, you will forget the fact that you didn't get to fly to a faraway resort.