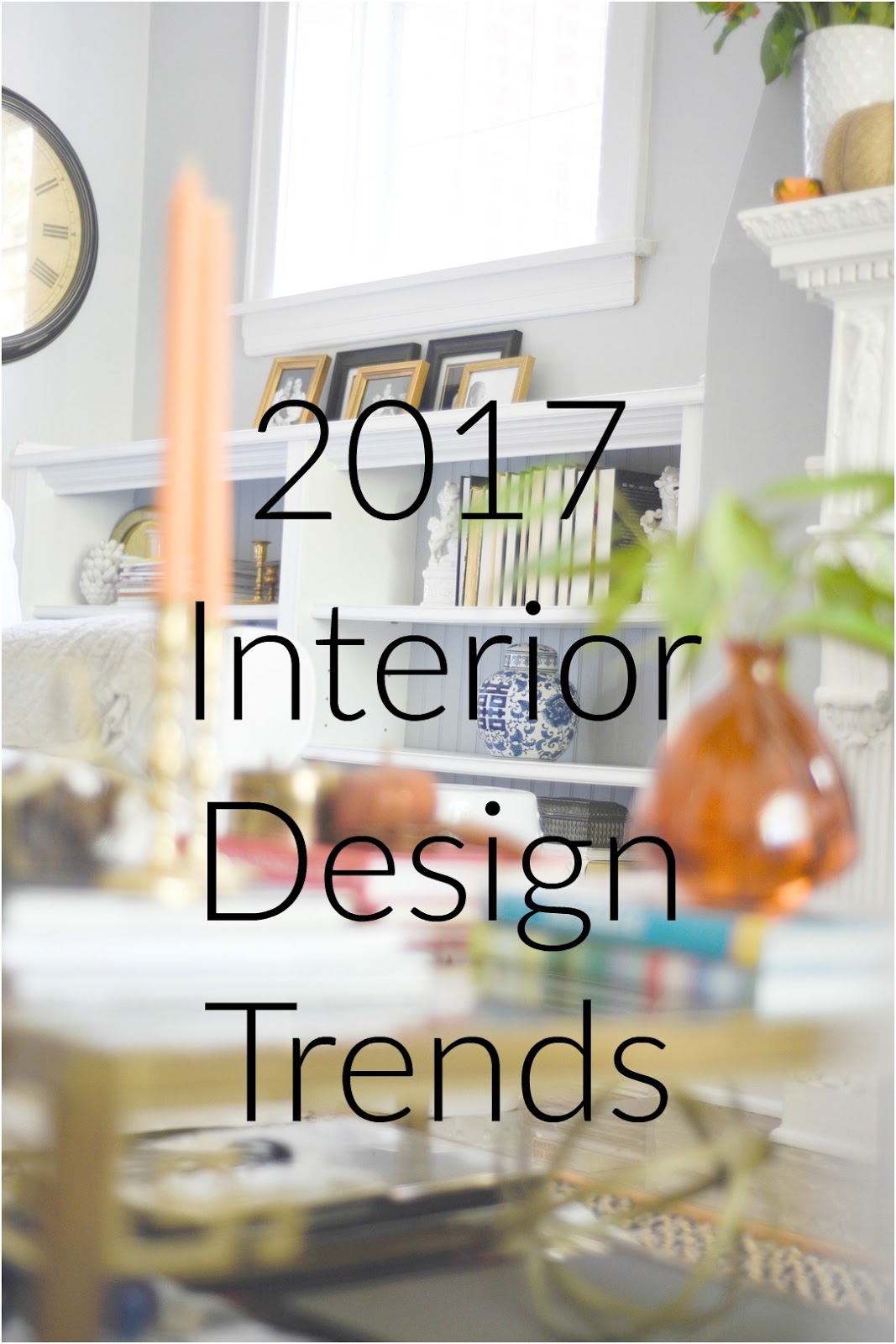 Okay so we all know, every year new interior design trends emerge. It happens in the fashion world too but I don't really "get" those (eek, sorry, it's just that I wear what I feel comfortable in but obviously I don't want to look out of date…okay, I get it know!). Anyhoo, I decided to start my own thread of blog posts about trends and what I would pick. Surely someone besides my mom and my sister-in-law in Spain would say they love just because they love me. Now, I know you can google "trends 2017," but even the interior paint community cannot agree. Pantone picked Greenery(hmmmm), Benjamin Moore picked the opposite with an elegant dark purple calledShadow, and Sherwin Williams picked a Poised Taupe. So what is a homeowner to do?
Well, I decided to just go ahead and start a thread/trend of what I like. At the end, that is why clients hire me, they want my take on what will look good. Believe you me all designers/decorators have their own taste on a space and being told what should go and what should be is never fun. So with that, here are my picks for 2017.
Okay, so I liked greenery,  five years ago that is. Remember, we use to call it Chartreuse? BUT it is not my color of the year. I think the dark hues that Benjamin Moore is incorporating with Shadow is fantastic. BUT, again, not my pick. I think a dark elegant blue is the trend. Yes, white is great too, heck, I have it all over my house. However, even with the basic neutrals and white space trending, dark, like a substantial blue hits my joy spot. Like Hale Navy by Benjamin Moore. 
If you are so bold to paint walls this color, DO IT! I plan to have the dining room decked out in a dark navy in 2017. In the mean time I have seen some amazing dining and family room spaces in this elegant shades of blue that have taken my breath away. In fact, I have even used it in a couple client projects the last six months.
Wallpaper is a must. I love that this art is coming back into appreciation. There was a time that all wallpaper was striped from homes. I even had many staging clients strip wallpaper, all the time. Now, don't get me wrong, a lot of the wallpaper trends of the 70's-90's need to be stripped for real sale value, cause gigantic green dandelions in EVERY ROOM OF THE HOUSE is not trending, BUT I have seen some amazing wallpaper art that if used in small spaces or as accents are truly worth the investment. Your first floor powder room or your FIREPLACE accent wall. YES, you heard me, adding wallpaper to just your fireplace accent wall is all in right now, so go for it. And don't be nervous to go bold or something different, don't stick to florals and stripes. Branch out.
Oh my, what is there not to love about a great light fixture. I truly have come to learn that a light can make or break a room. It's shadow, style, and feel can transform a space. I have yet to fall for a crystal chandelier for my own home, I am simply still a fan of a solid, elegant, fixtures that will capture attention but not overwhelm a space and if anything, step away from a table lamp and opt for a wall sconce. As for ceiling light fixtures, consider the branching bubbles. 
I still believe in layering. Layer layer layer. If not for comfort for aesthetic. I have a home entirely of wood floors and not just any wood floors, 100+ wood floors that squeak like no other. Instead of playing thousands to have the floors re-done, the art of layering accent rugs has been my savior. Have a basic pattern underneath and add dimension and color on top.