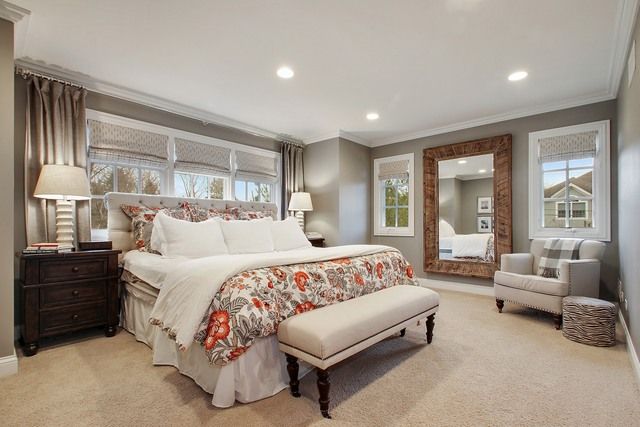 I am a week behind on posting this, cause I have a different client this week but I just needed to get this one out there. This gorgeous home just hit the market in Wilmette, IL and it is insanely beautiful. It has been very well maintained, but of course, a professional stager always has some tips to take it from good to great. I will be starting two new series on the blog in 2017, Staging 101 (tips for getting your home ready to sell) and Feature Friday (post of staging AND interior design clients). I hope to inspire and teach some trick of the trade with my readers. Anyway, as you can guess, this is a staged property that has hit the market. You can find out the real estate details here. If you want to get a couple staging tips, keep on reading.
We all know that staging your property is a must, but many believe that if you just hide your personal photos and bring out some flowers it is considered staged. No, nope, no. It is so much more. Not going to give it all away today, but here are some tips that this amazing client did to stage her property.
Tip 1 : Lighten Up Leather Furniture with Cream Pillows AND NEVER RED
Many homes, especially in the family room have leather sectionals or chairs. These pieces are too dark and can make rooms feel smaller. Here we removed the existing throw pillows and brought in cream pillows. Also, never use pillows that are red or have a lot of red flowers on them. Like NEVER. I will share why in my Staging 101 post coming next week. Anyway, don't worry if pillows don't match, mixing patterns are trendy and you can make it look like it was done on purpose.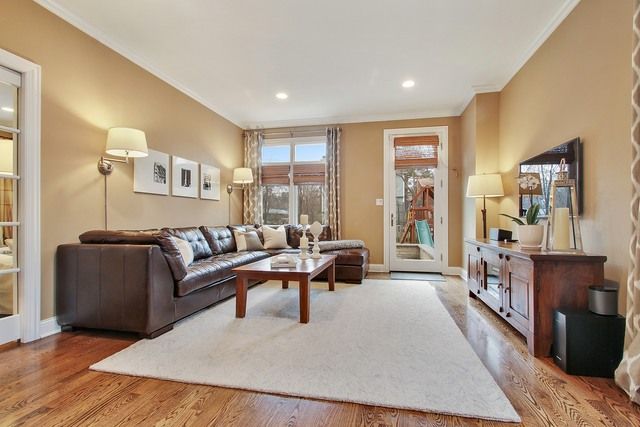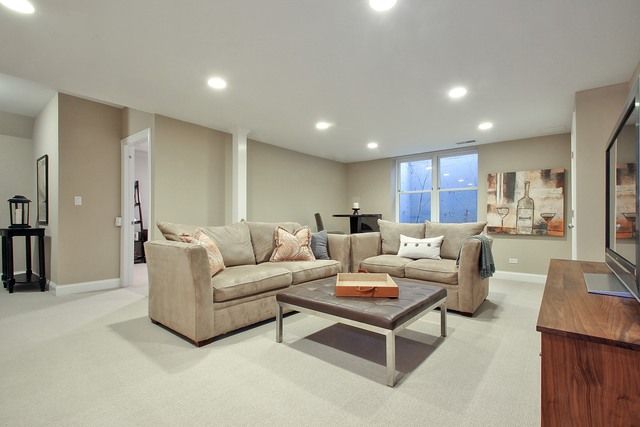 Tip 2 : Home Office ALWAYS Needs To Be Staged
I am a stickler that all home office spaces have all evidence of what you do for a living removed.

 

I once had a client that called me after having their home on the market for almost a year. They had numerous low ball offers, like very low. When I walked into their home office, I immediately told them that a lot of time needed to be spent in that space staging it. On the wall they had their undergraduate diplomas from Northwestern, they had his University of Chicago MBA Degree on display, and then to top it off, four computer screens with a lot of evidence that he was a successful trader. I not only knew what he did for a living, but it screamed, "we do well, really really well." Truthfully, the buyers are not your friends, so when they see this they don't feel happy for you, they are probably annoyed. Lol. So go ahead and remove all evidence of who you are and how you make money. And please oh please, we are not exactly in the calmest political space right now so remove all political and religious books. Trust me, just do it.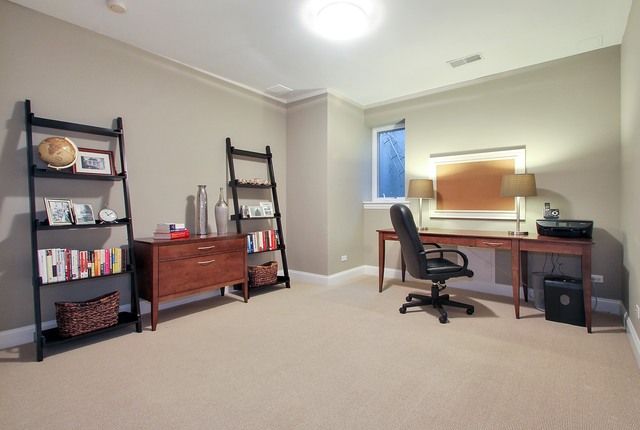 Tip 3 : Kids Rooms Need To Be Protected
I literally cringe when I see Realtors who allow their clients to leave up the names of kids spelled across the room. You know what I mean, like L- U- C- Y letters over her bed in big wood carvings. OH, guess what, that is now plastered all over the MLS and internet. Oh, guess what, there are a-holes out there that literally search MLS photos for this room. Why? Oh, look, there is a little girl named "Lucy" and I know her address now, and I know her last name cause of Blockshopper. Guess what? I am going to open up a credit card in her name cause her parents are probably not going to check her credit score until she is 18. YUP, people protect your kids identities. Oh yeah, and frankly, I don't want sickos knowing my kids name, their address, and of course their local school…ahem, if you know what I mean.

 

I raised my voice last week to a realtor who said to my face in a walk through, "is it really necessary?" I replied, "oh okay, let's tell so-so homeowner to lock up her jewelry and personal belongings, but not protect the kids."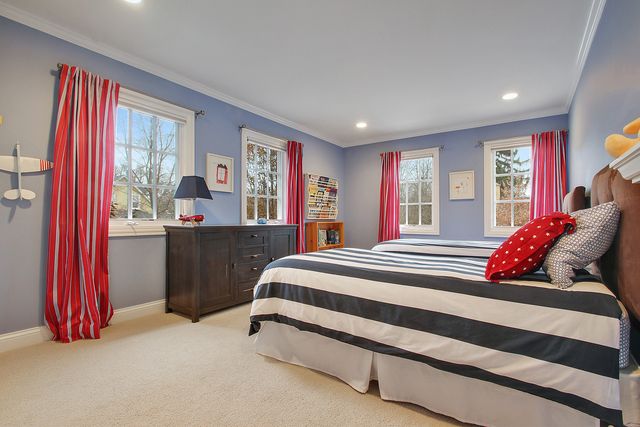 Tip 3 : Kitchens & Bathrooms – Showroom Ready
Let's be real, when I go to buy a home I don't want to see dirty towels or your messy countertops, frankly I want it to feel like no one has used the place, lol. I know, not logical thinking but, really, sometimes first time home buyers aren't always thinking logically. We have all been there. All bathrooms should ony have white towels. Yes, I make all my clients take out all the other towels and replace with white. Why?? Well, imagine you walk into your hotel room and when you go to the washroom the towels are dark colors or any color but white and look a little wrinkled. You might get the heeby-jeebies cause they might have been used dirty towels. Hotel towels are white for a reason, so when you walk into the bathroom it feels clean, new, and fresh just for you. Do the same when listing your home, keep it feeling fresh and clean.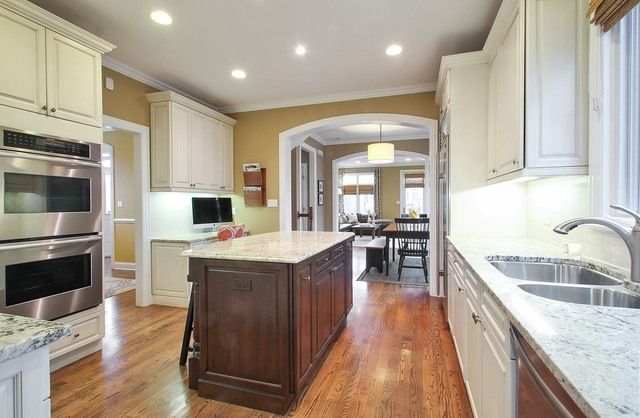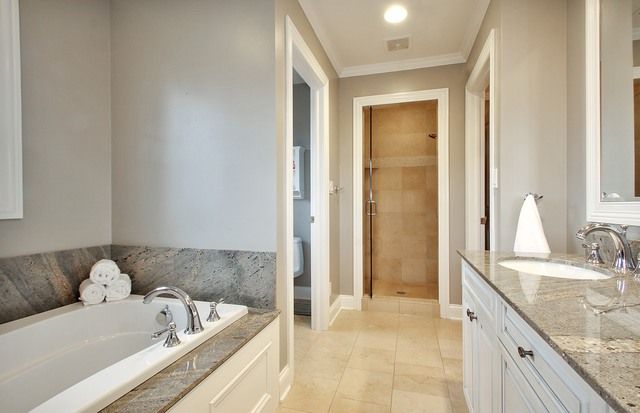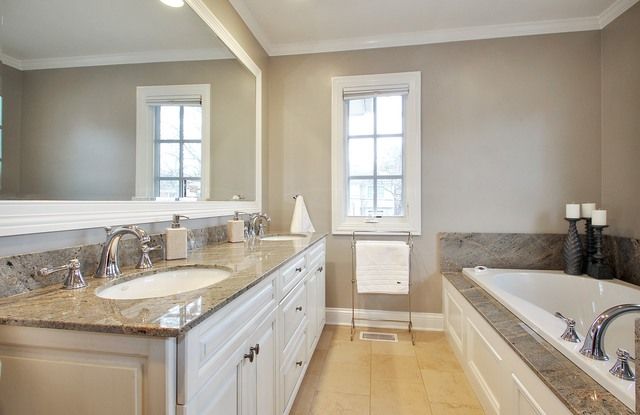 NOW IF YOU LOVE THIS HOME ABOVE, IT CAN BE YOURS!