Thank you to Cost Plus World Market for sponsoring this post. As always all opinions are 100% my own and honest
Oscar party time is here and oscar party tips is what we need. If you know me, the last time I hosted the Oscars was 2011. No joke, 2011. Since then I have spent it in my pajamas sipping on, well, tea, and Milano cookies. But, it's 2017 and times are changing. Life is not as long as we thought, and the years are flying by. So, this year I joined forces with the amazing and beautiful CJ from All Dressed Up With Nothing to Drink and Cost Plus World Market to grab our friends, and well strangers/neighbors, to enjoy a night at a killer local venue in Chicago and enjoy food, drinks, and celebrities. If you are hosting here are some tips, if you have no plans, well then, join me! Seriously, invite at the bottom of the post.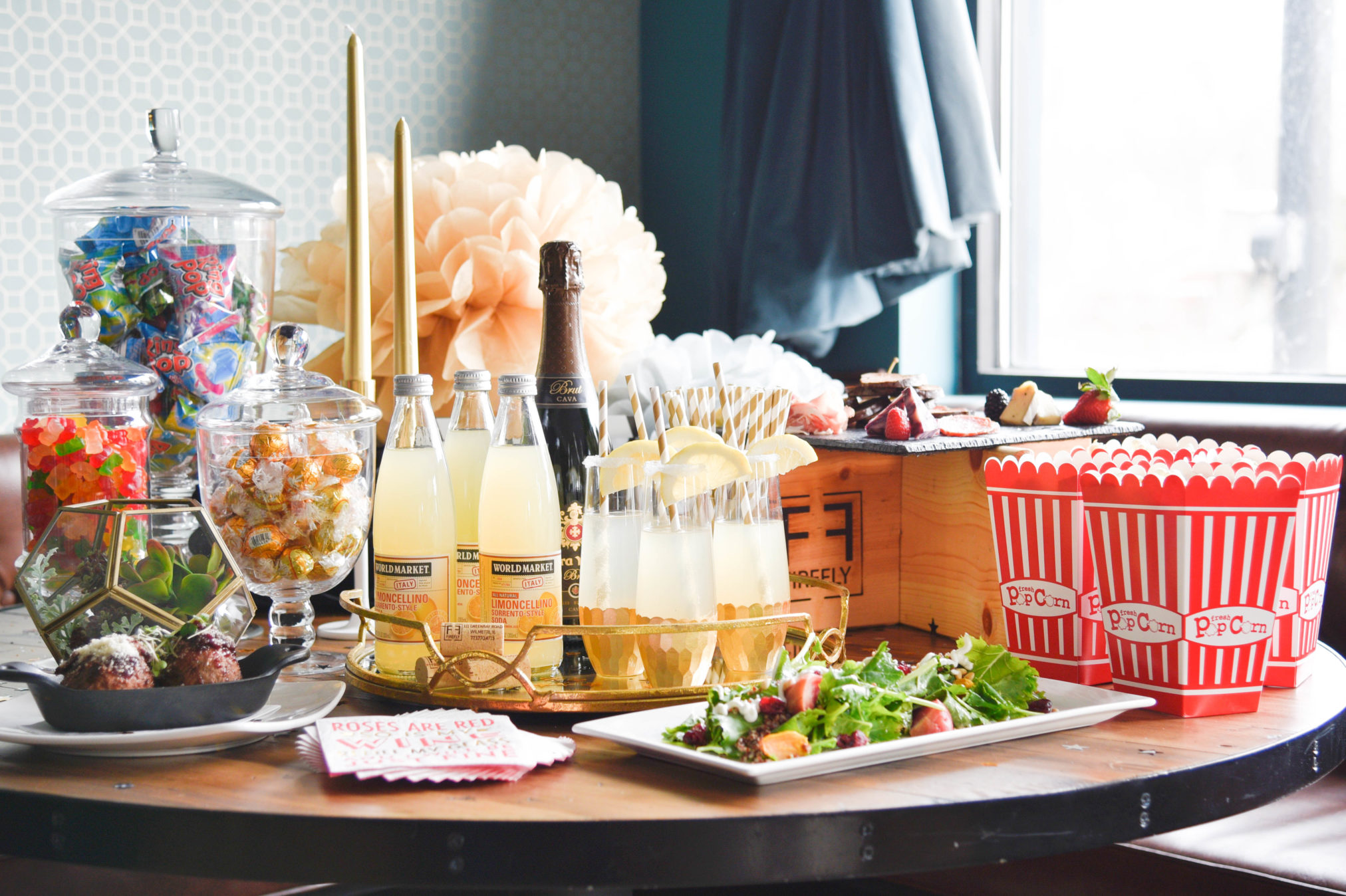 Oscar Party Tips & Ideas
First You Need Drinks
Any good party needs a signature cocktail. Now I am no mixologist so having the party at a restaurant was key. Their own mixologist will put together a special cocktail for the evening, most likely it will include some bubbly for the occasion. If you are not headed out, you can grab some Segura Viuda (aka bubbly) and Limoncellino from Cost Plus World Market and make a quick and simple Limoncello Cocktail. You know this is the route I would do cause it's easy and quick to make for each guest.
Step 1
All you have to do is pour your champagne into your flutes, aren't these from World Market the cutest glammiest flutes
Step 2
Then, add a splash of their Lemoncellino
Step 3
Rim the top of these glammy flutes with sugar and add a lemon slice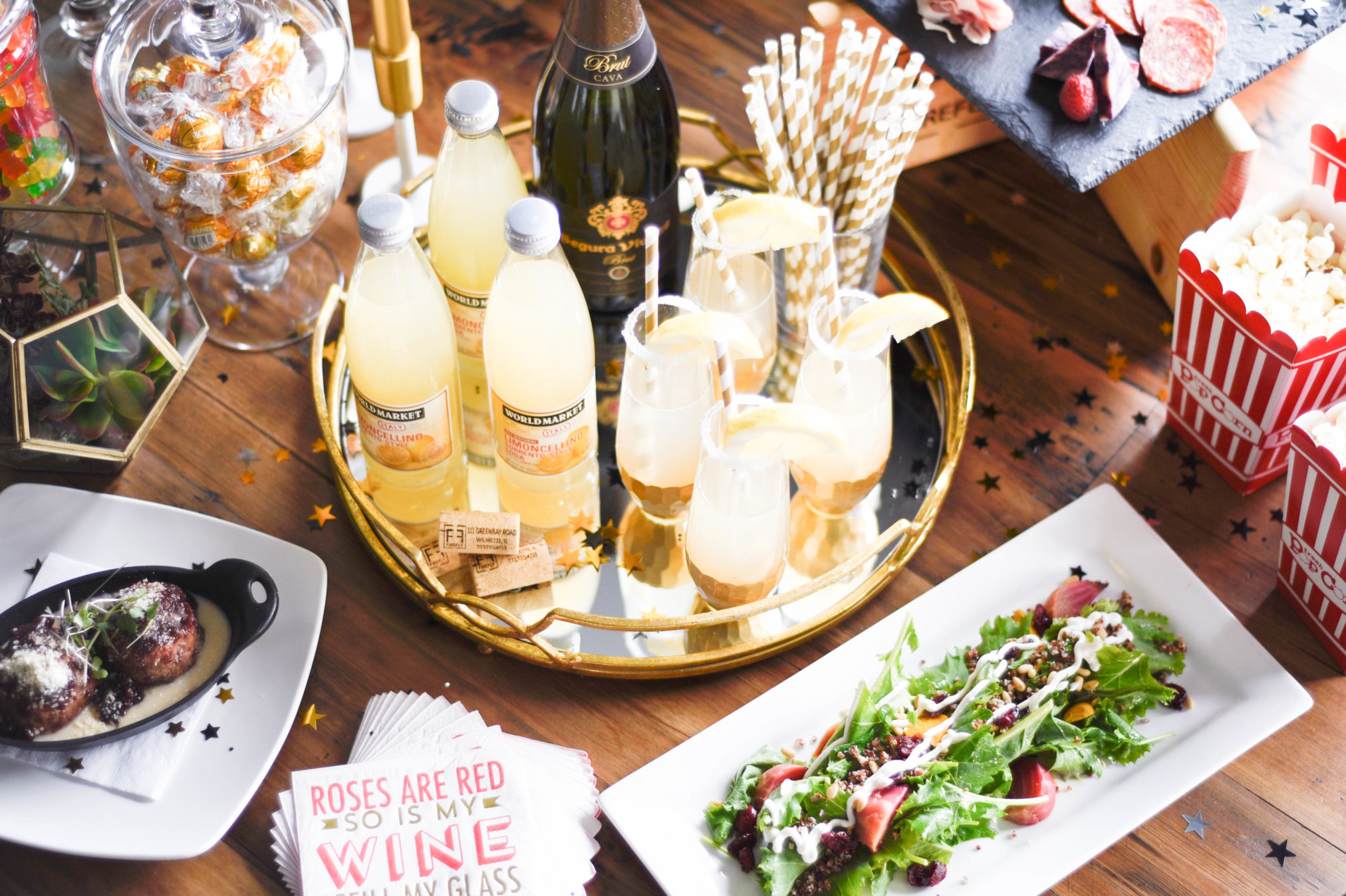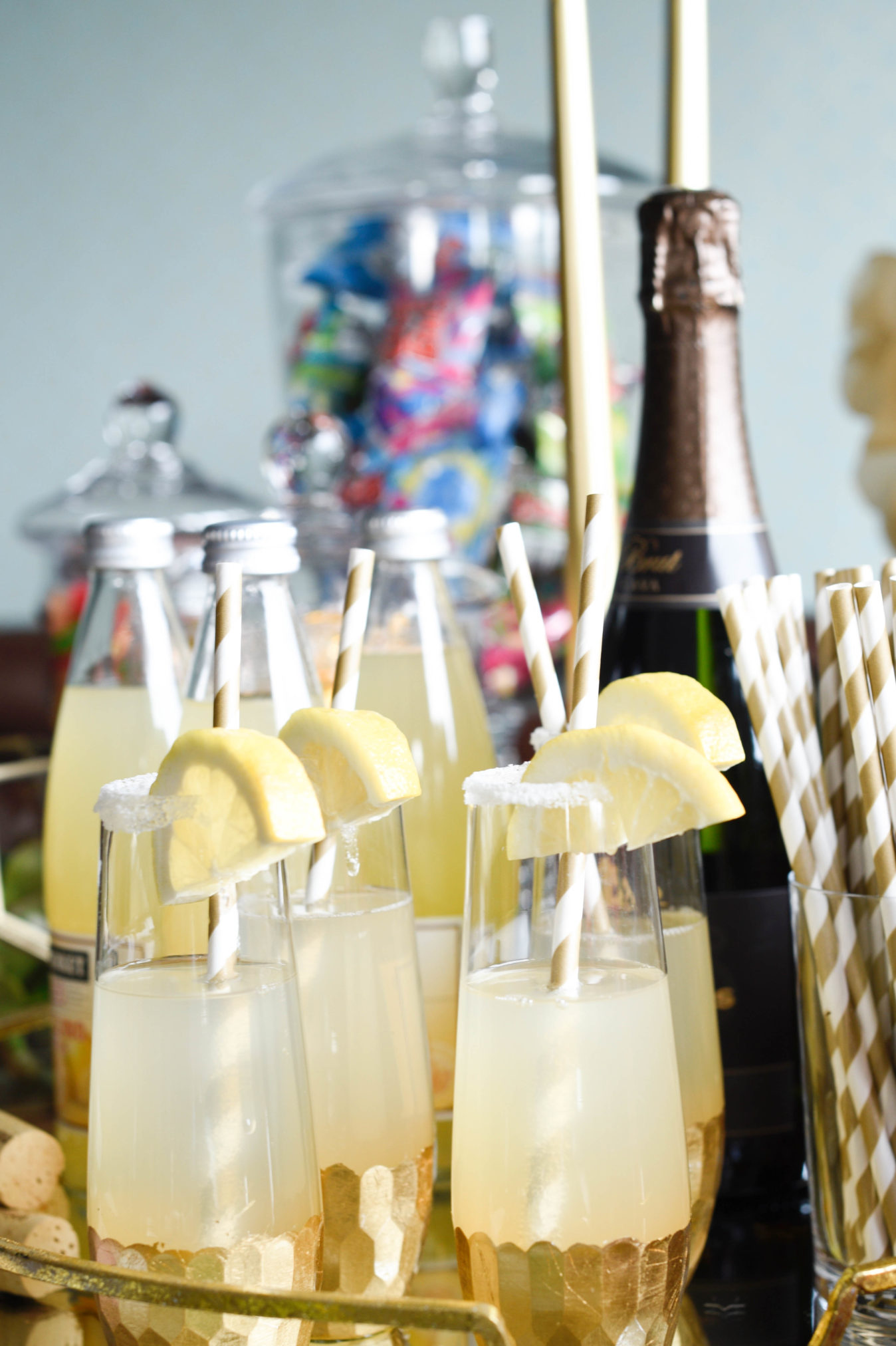 Second You Need Nibbles
Okay, so another plus about having it at a restaurant is the food. You can have them make a preset spread, and a salad that guest can enjoy. You know, it's the Oscar's we aren't going to be chowing down on burgers while watching gorgeous ladies at their finiest. So, a perfect charcuterie board, a delish salad and some meatballs will hit the spot.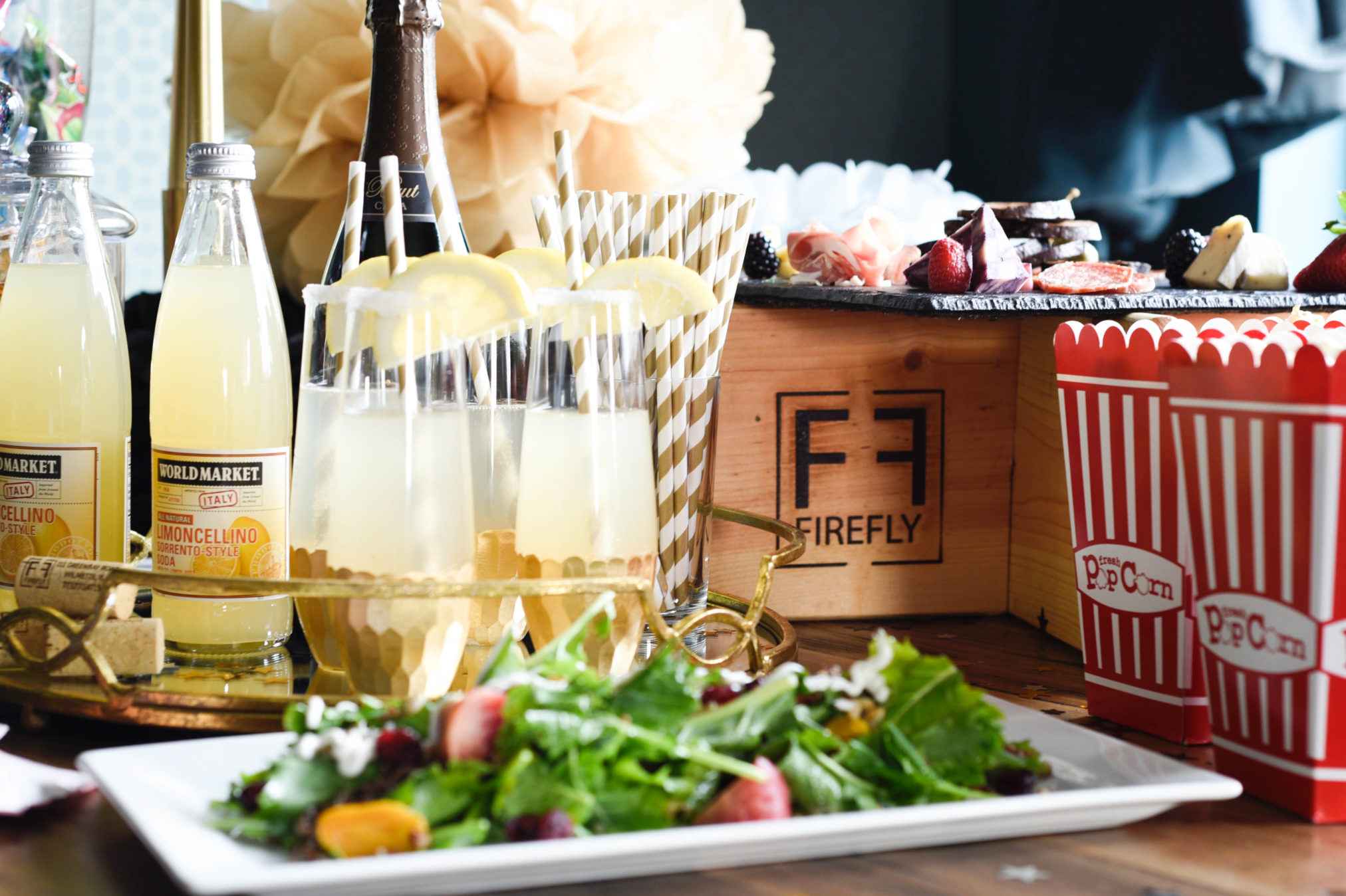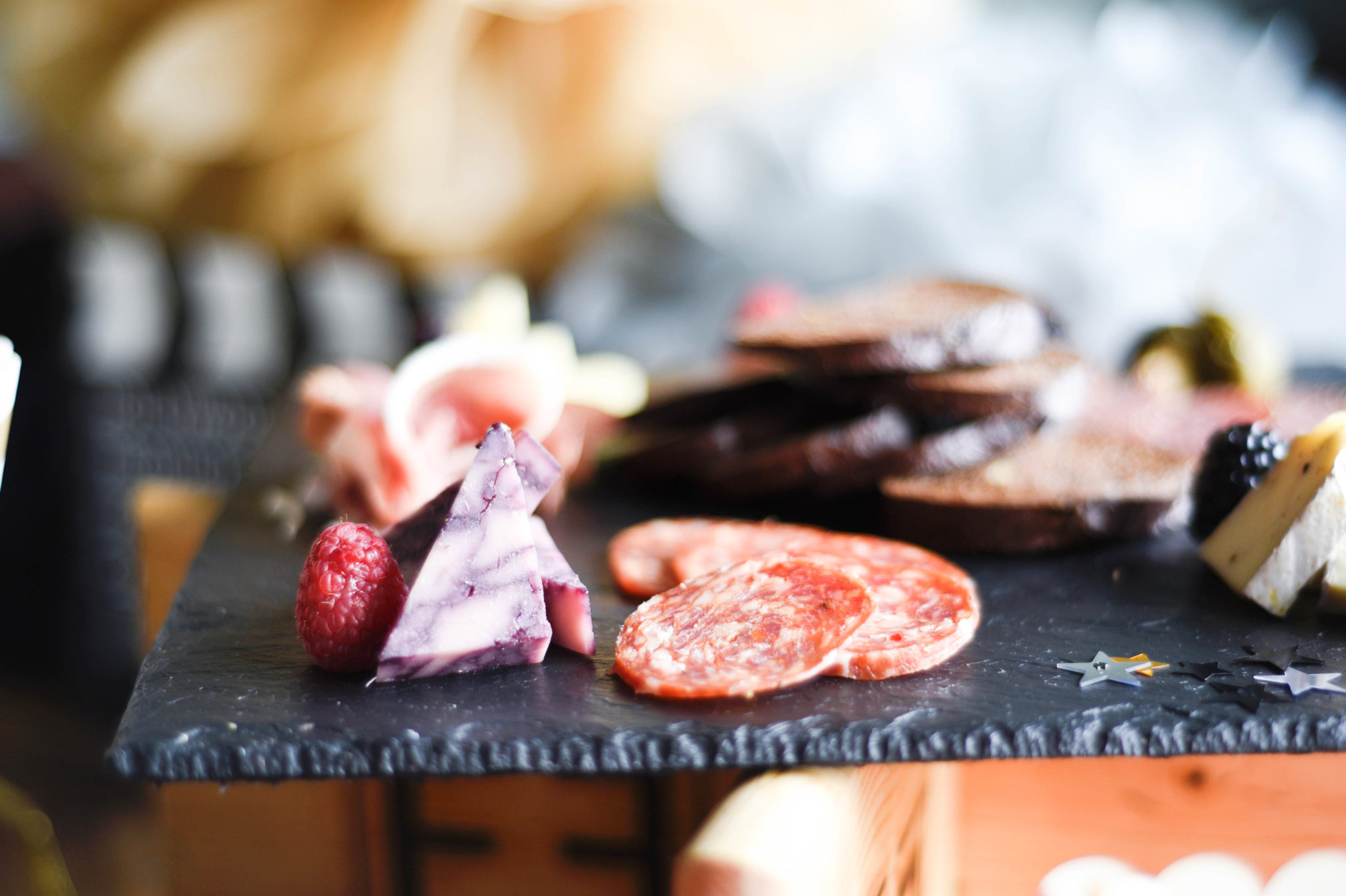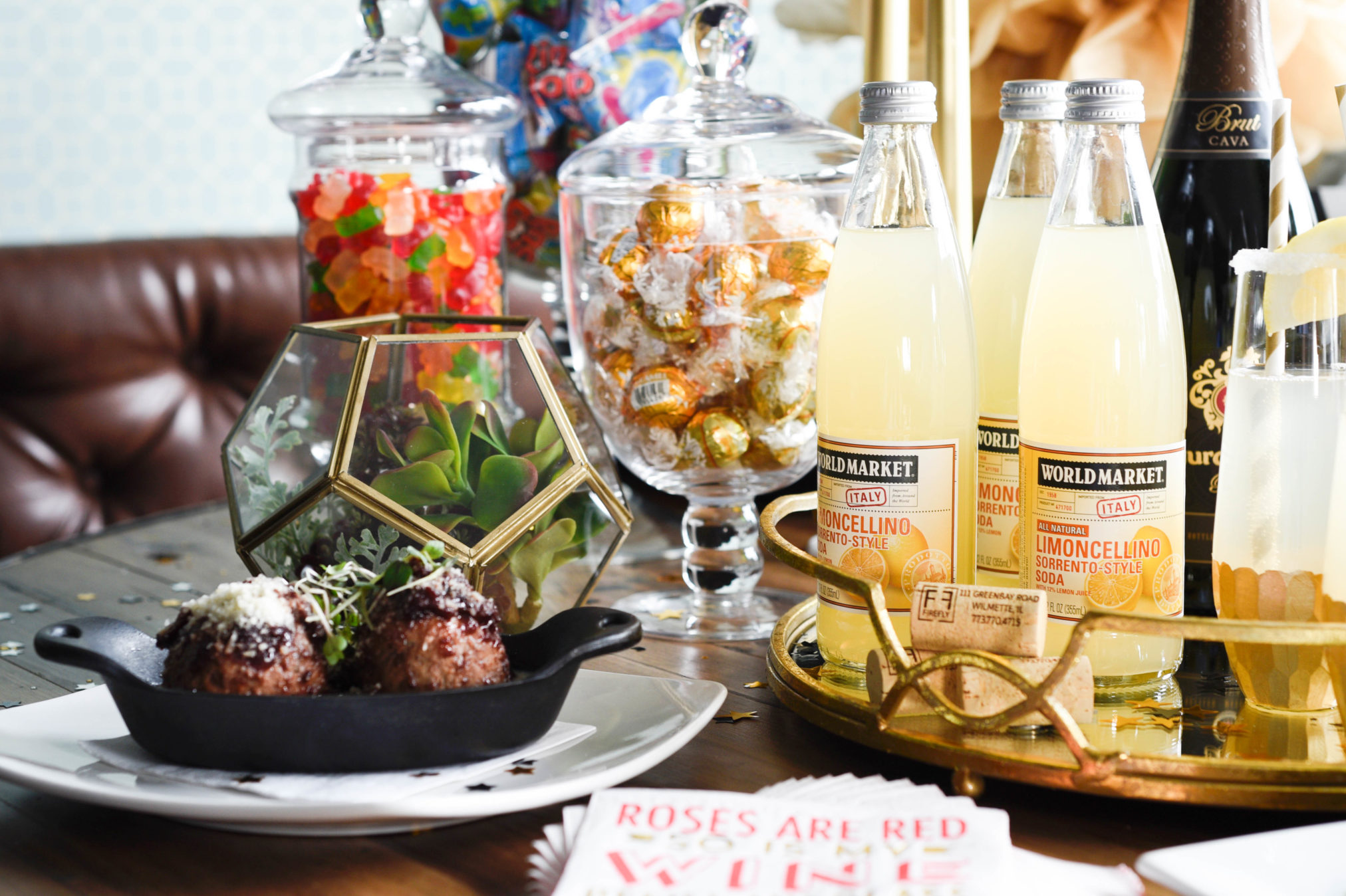 Third You Need Sweets
We all know that when we get together sweets are a good thing. But we don't want to go crazy on a huge piece of cake, okay maybe we do, but some small chocolate bites, like World Markets —–, and gummi bears are just our friends. Love that World Market sells a huge bag of these! Now, I can't just throw them in a dish at an Oscar Party, so here I placed them in Apothecary Jars from World Market. They are a steal and come in a variety of sizes. Hey, and later you can use them in your bathroom to store Q-tips and cotton balls. Just sayin'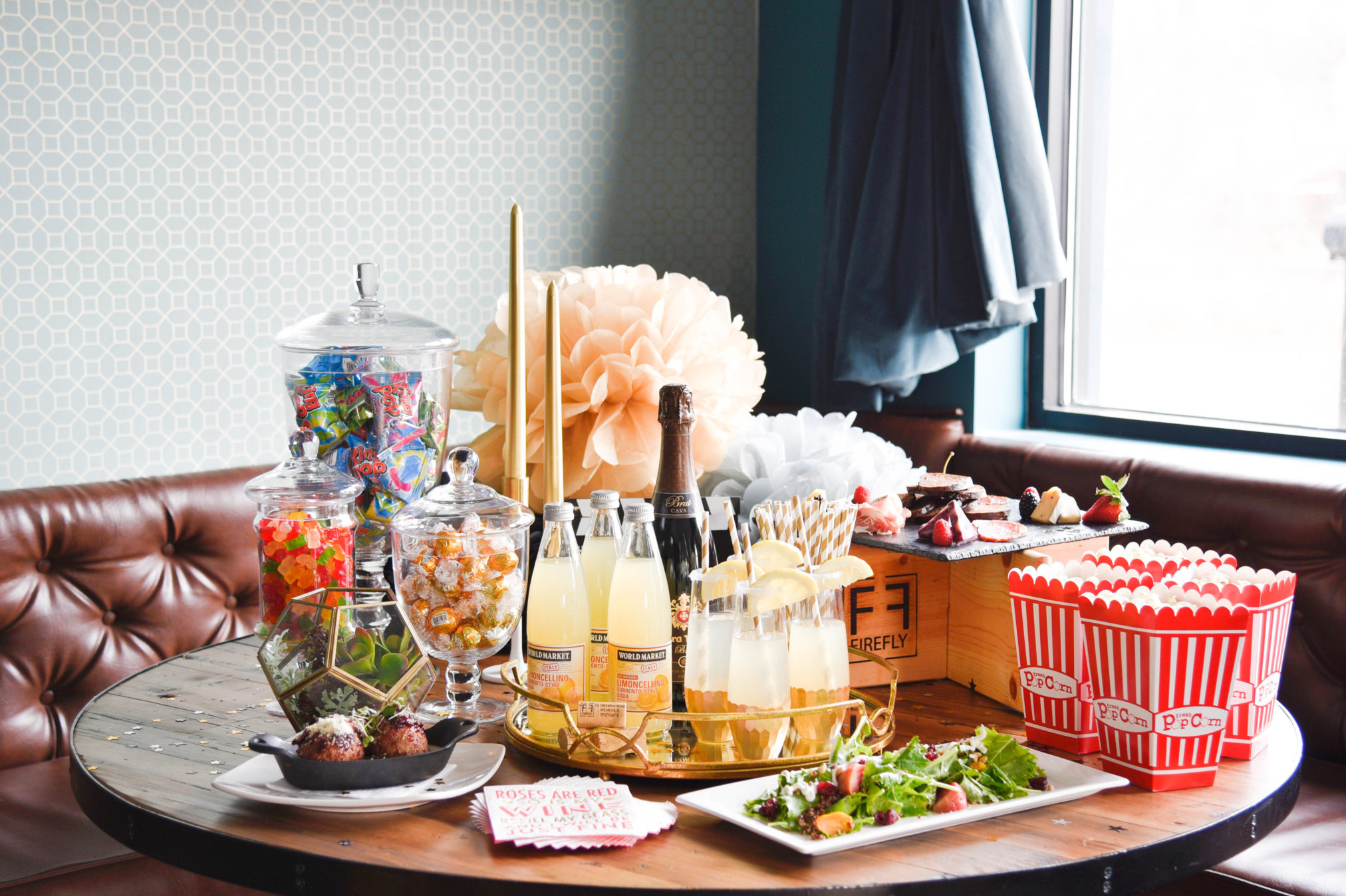 SO, what are you doing for the Oscar Party? Don't have a place to go? Then grab a friend and come join me. Click on eventbrite link below.