Being a home stager I am in the business of first impressions and to update and add curb appeal is crucial, like #1 on the list. If people drive by and it looks, well, ugly or run down, they can only imagine what your interiors looks like, even if it is fab. With that said, I have always tried to update and add curb appeal every 2-3 Springs. Here in Chicago the winter weather will take an enormous toll on our front yard. From stained and dirty limestone, dead bushes and lawn, and more. At the same time, I can't stay with the current trend forever. Five years ago I painted our door St. Lucia Teal by Benjamin Moore Teal. I am NOT joking, every block now has a teal door. That was my number one reason to start thinking about a new color. Second, it has been 5 years. Third, my own home style has evolved. For a long time I have always felt shy to express myself with style. Well, I finally decided to stay "eff" it, this is what I like, this is me. It might be a little bold, it might be a little out of the norm, but I think it works. So, if you are thinking of selling or simply claiming your voice in your home, consider some of these tips.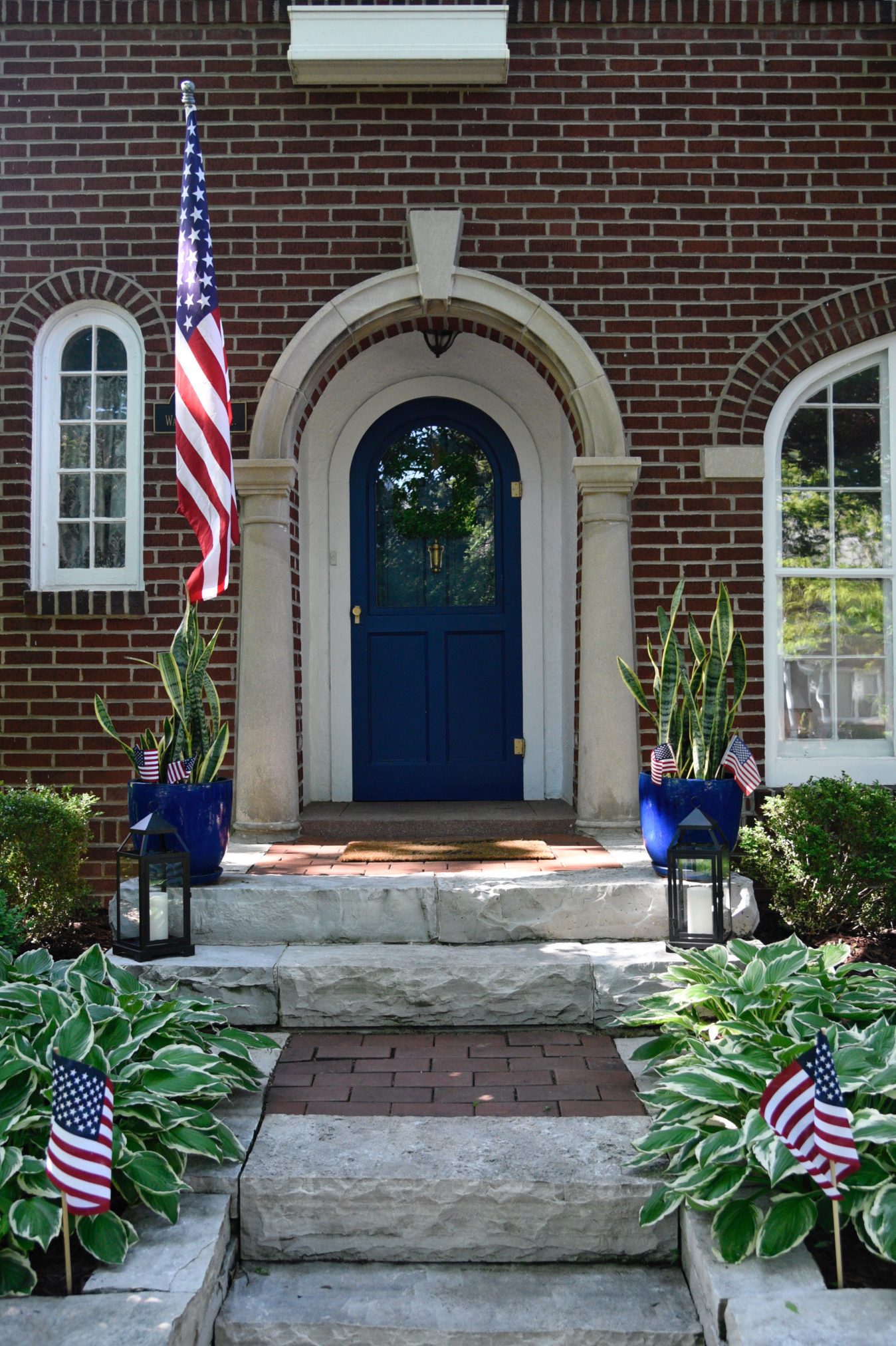 How to Update and Add Curb Appeal
Add Color
All around us the world has turned grey and white. Now, I am not saying it is going away any time soon. It is not. What I am saying is that my once teal door was the perfect example of all of us saying, "I like blue, but I don't think I can really go bold blue, so teal works." Ummmm, go bold. Why Not?
Now, I had tested a few different Benjamin Moore Colors:
Patriot Blue
New York State of Mind
Evening Blue
Dark Royal Blue
Bold Blue
I am not kidding, but I couldn't see a blue I liked when I tested them out. Finally, I knew I liked something about Patriot Blue but it wasn't "elegant" enough. So I add a little Bold Blue and there you have it. My own custom mix. I would say it is 80 / 30. About 80% Patriot Blue and 30% Bold Blue.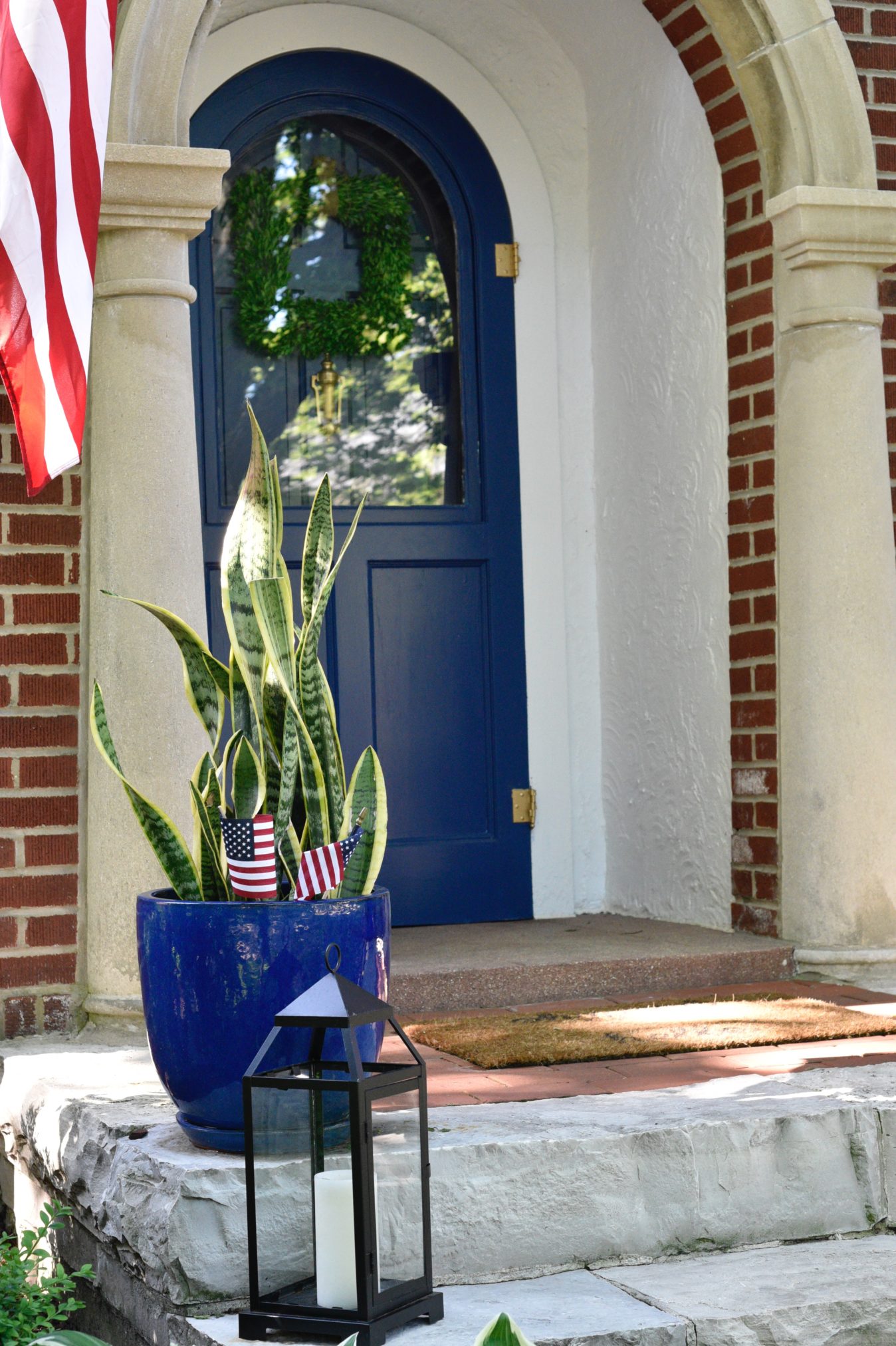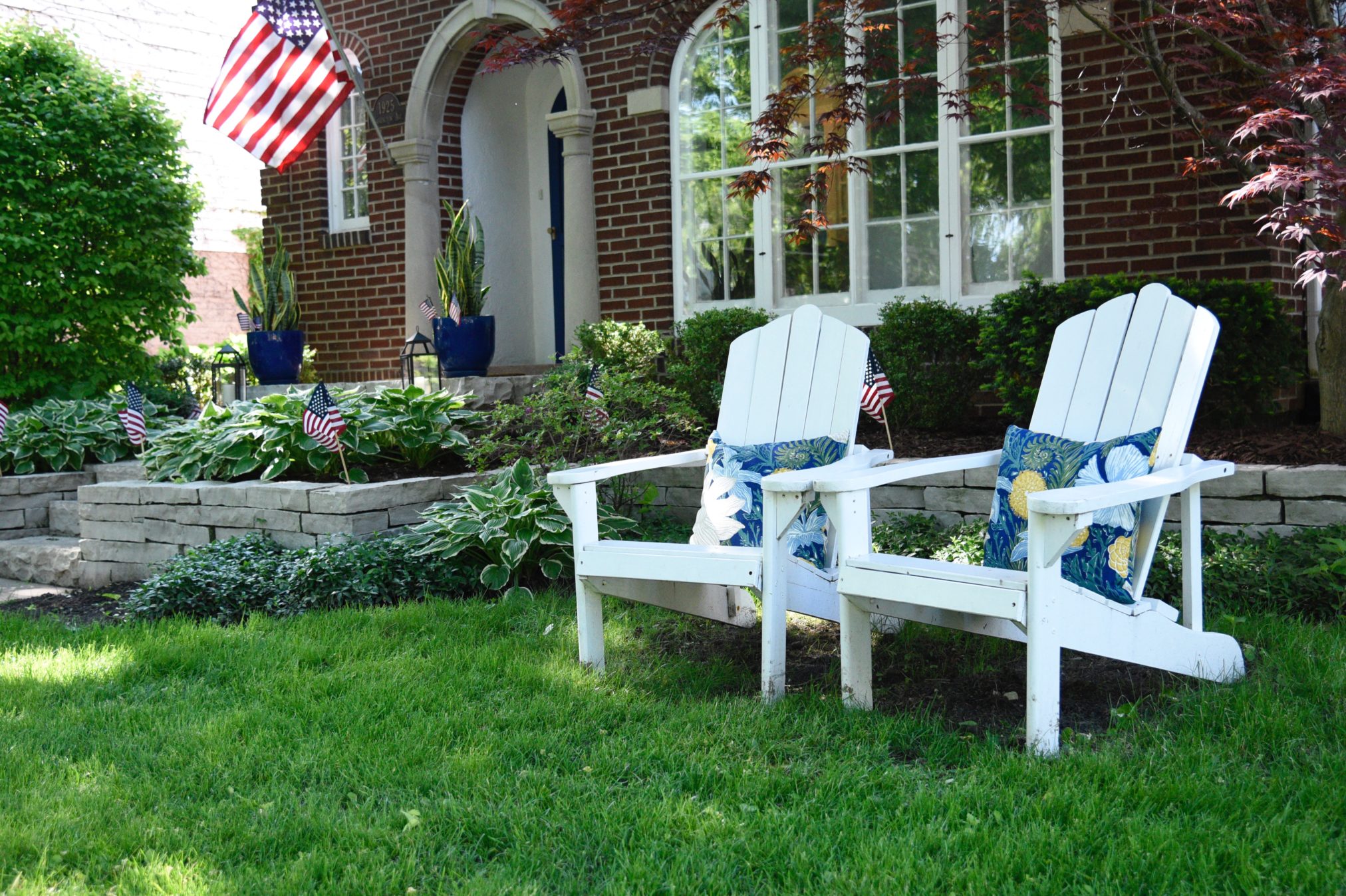 Add Unique Plants Instead of Seasonal Florals
Every year for 10+ years I have added potted flowers. You know, all those options we see at the chalet or Home Depot. They look great, right? They cascade and add pops of color. But, every year I dreaded picking them out and every year I dreaded knowing I had to water them, maintain them, or they would simply look like s–t.
So this year I decided, Why? Why head to Home Depot and stock up on carts of seasonal flowers? NO MORE.
I am bringing those indoor plant outdoors. Ha ha, when I was at the local "chalet" and asked if I could bring my indoor plants out, she looked at me flabbergasted and said, "They would have only been devastated have you not been bringing them out every summer, everyone including our plants love sun and summer,  I hope you were bringing them out." oops.
As I walked away with my tail between my legs, ashamed that I am that one person who has not brought my indoor plants out, I decided no more, UNTIL THIS SUMMER—BOO YAH!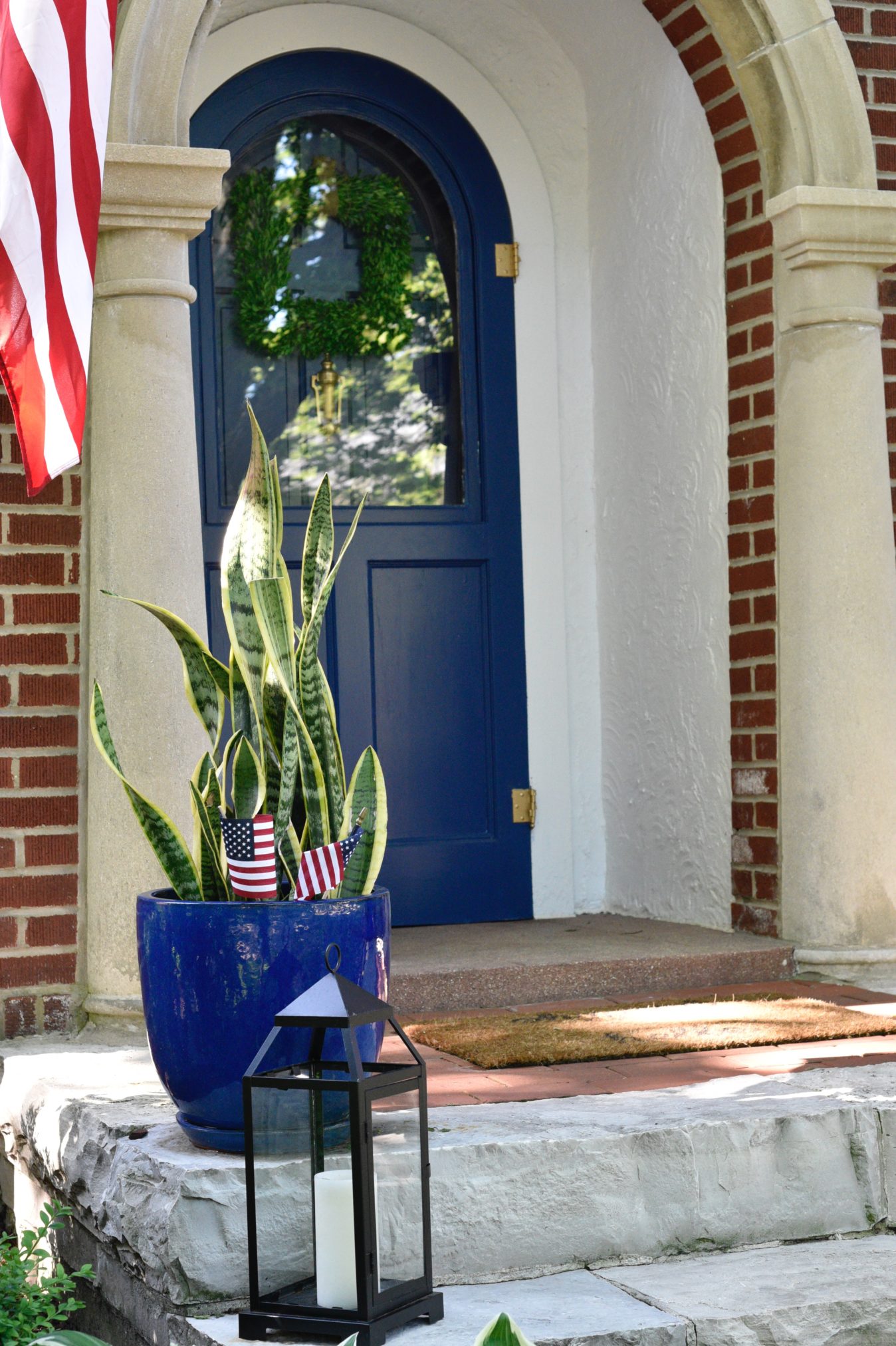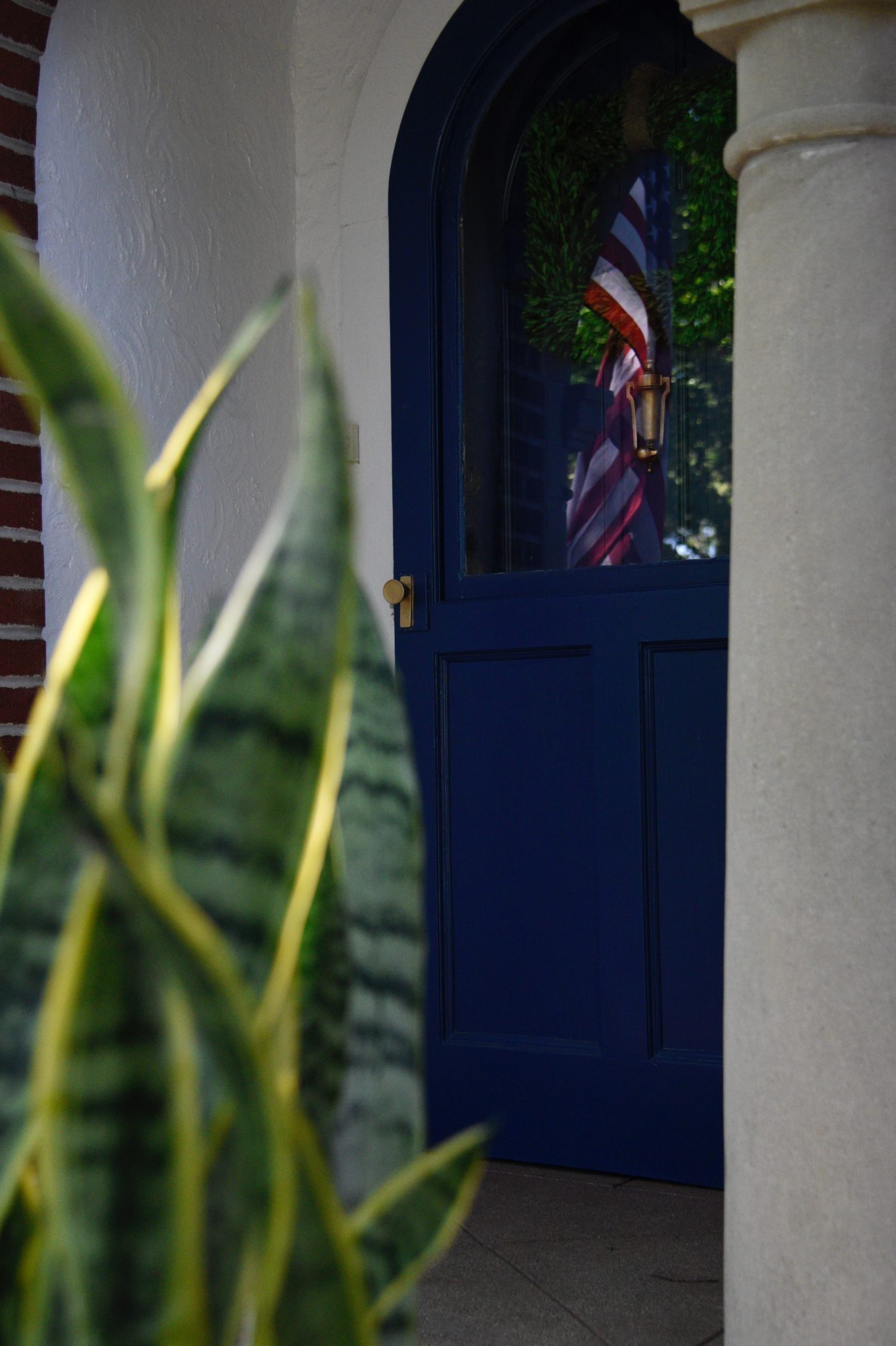 no more summer planters, say hello to my Mother – in – law Tongue every time you drive by
Revive The Old
So I have old hinges and fixtures. I know that if I were to try to purchase them today on Chairish or other vintage sites I would be paying way too much. So, before I painted my door I removed everything I could. I soaked them in a warm bath of brass finish then I scrubbed and scrubbed. Anything that couldn't get clean, which was only the 2 hinges, I decided to paint to match.
Years ago I discovered the metallic paints, and their gold color is perfection. I have used it on light fixtures and doors hinges, it is a perfect match. It is the Modern Masters Metallic Paint Collection.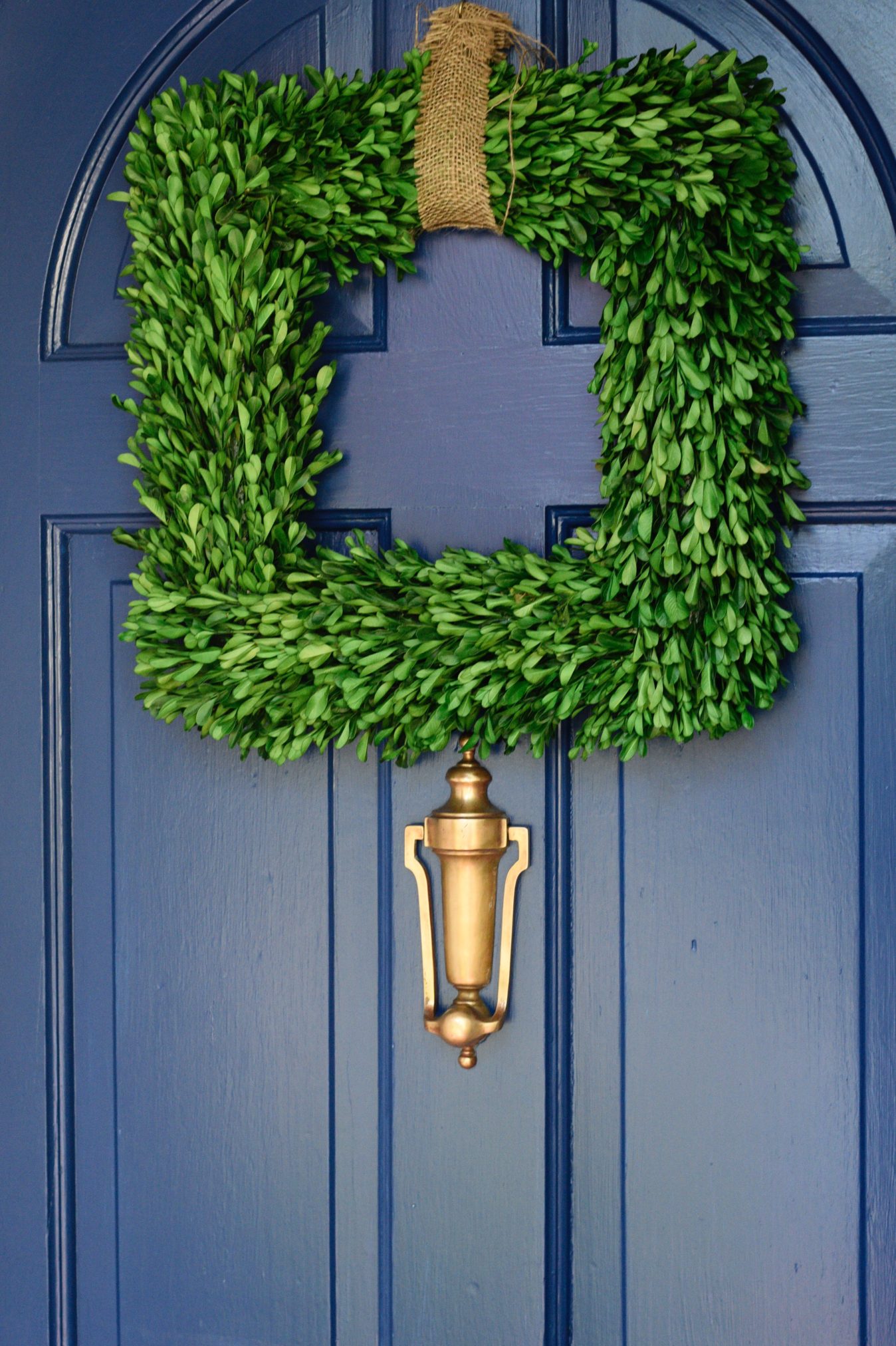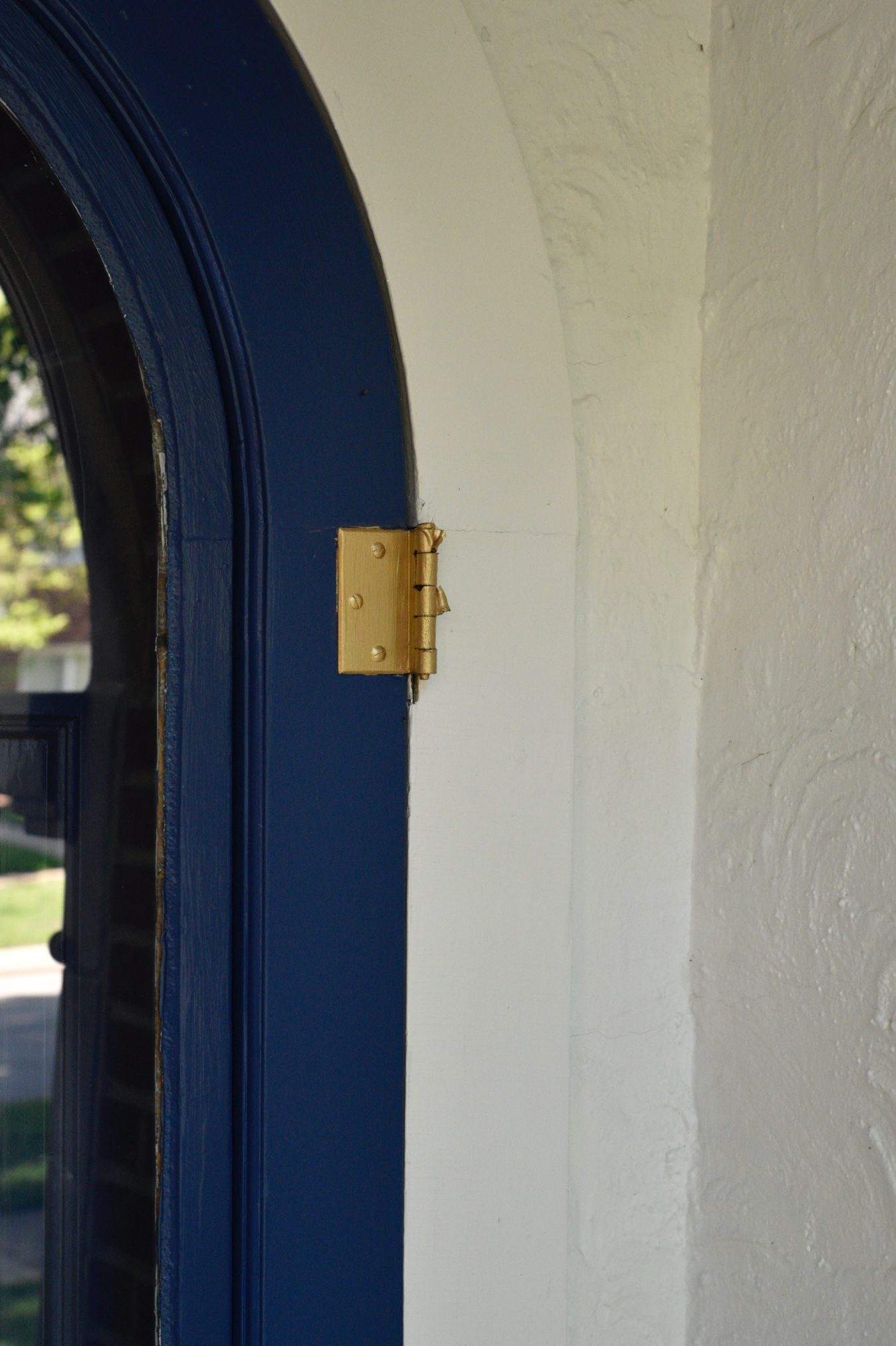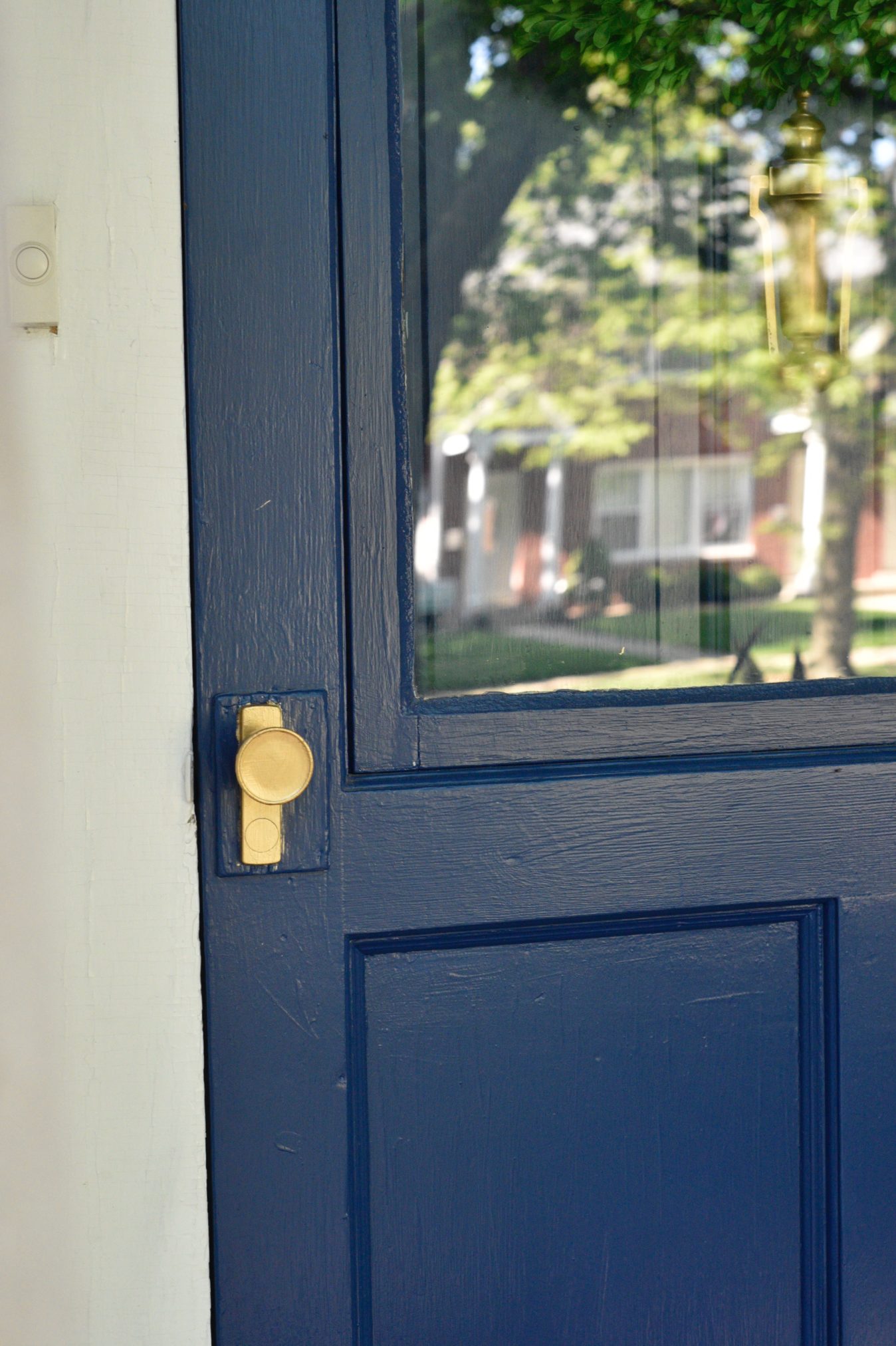 So, when updating your curb appeal, don't be subtle, don't be safe, and try something new and different.