It is such a great feeling when a project comes to an end. Now, not a real end, if they called me next month to do another space I would do it. In some instances, I have been with clients for over a year, cause when one space ends another begins. So, let me refresh your memory about this transitional living room in the burbs. We met in early summer, a gorgeous home, but didn't feel complete. We have all been there. Our bachelor pad/before-kid-condo furniture in our new suburb home, and it just doesn't work. Now, I say, refresh your memory, because if you follow me on instagram you would have seen this entire process unfold over the last few months. But, I get it, not everyone is on instagram. For the first time I am sharing a small glimpse into my design process and what better space to start with, than a modern transitional living room in the burbs.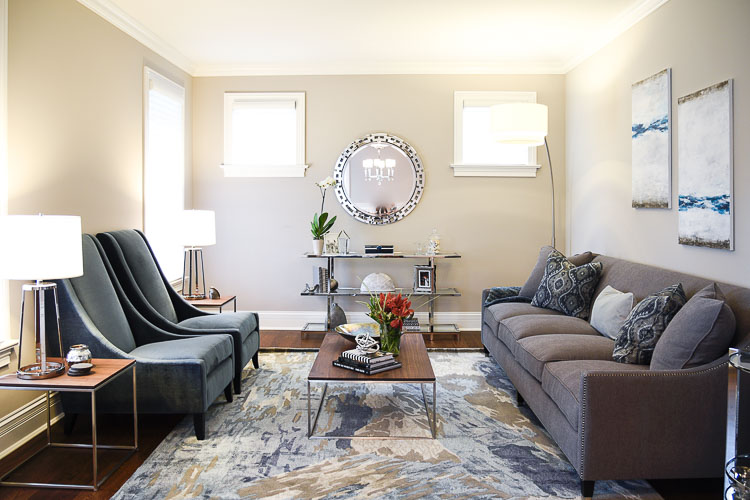 Project: Designing a Transitional Living Room
BEFORE: Initial Onsite Consult
We always begin with an initial consult. It's like an interview on both ends. I have been to consults where I knew this client wasn't for me, and vice versa, I'm sure. We discuss what are the needs and if I can fulfill them. When I initially met for this project, I knew I couldn't start for two months, luckily, that was okay. Exactly two months later I reached out and we began.
Here you can see the before. A great space with the basic furnishings, that many of us begin with. I liked their space and the current pieces were going to the basement or to another family member. So I had a clean slate. Only item staying was that gorgeous mirror.
Oh, and during the initial consult I always ask to tour the rest of the home. This helps me get a sense of style and usage of the homeowners.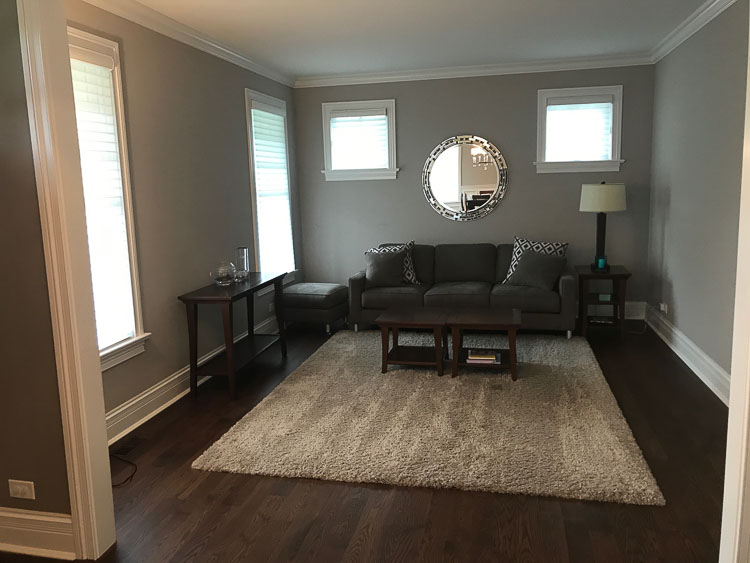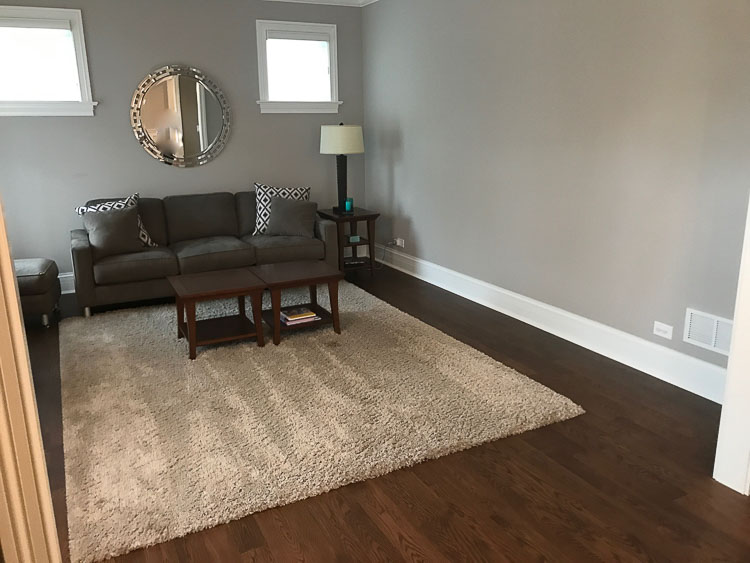 Initial Plans
After our initial consult, I will pull some basic floor plans. Get an idea of maximizing the space, creating a good flow, and interior use. Once those plans are accepted, I can begin pulling actual pieces. From heavy furnishings to small pieces.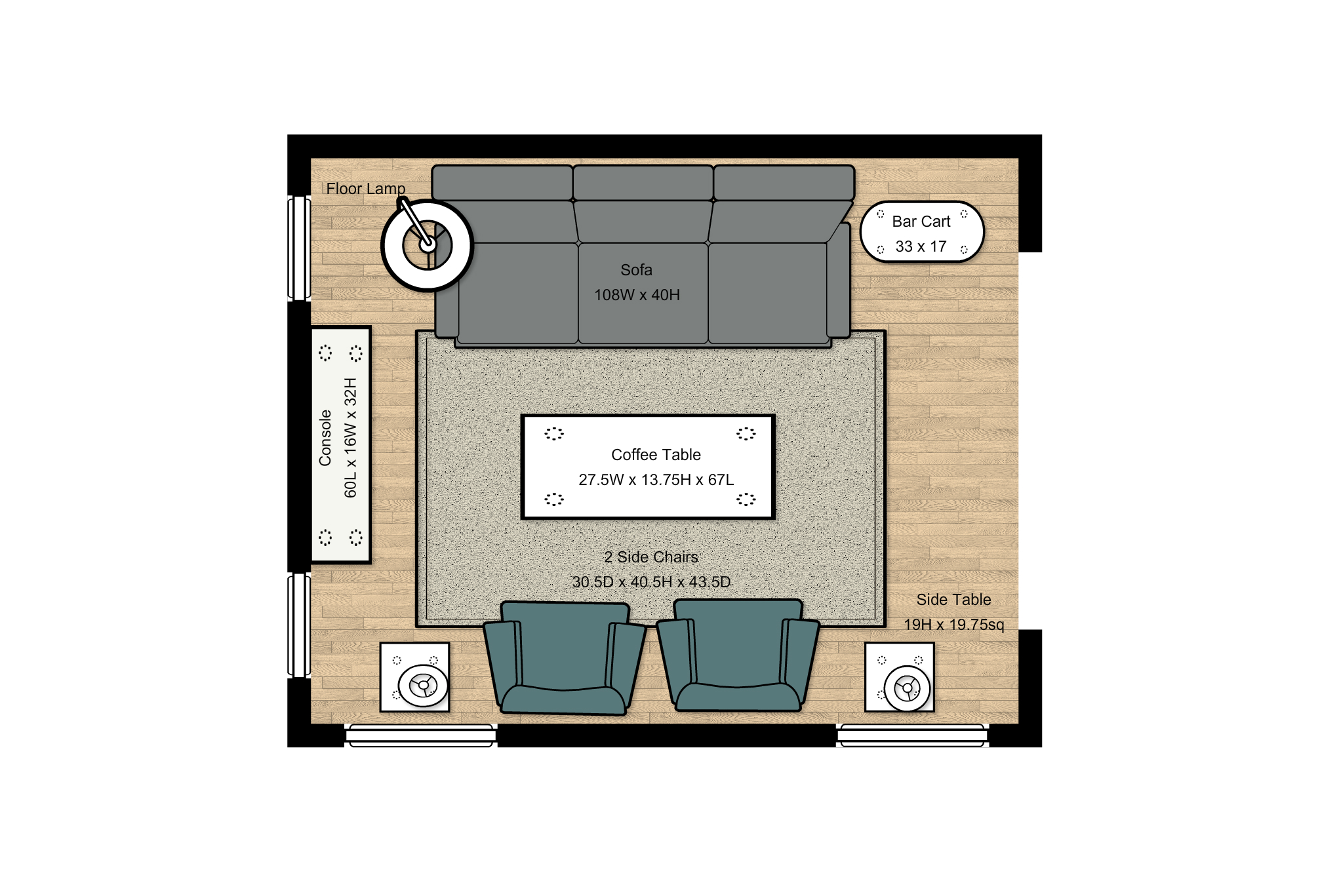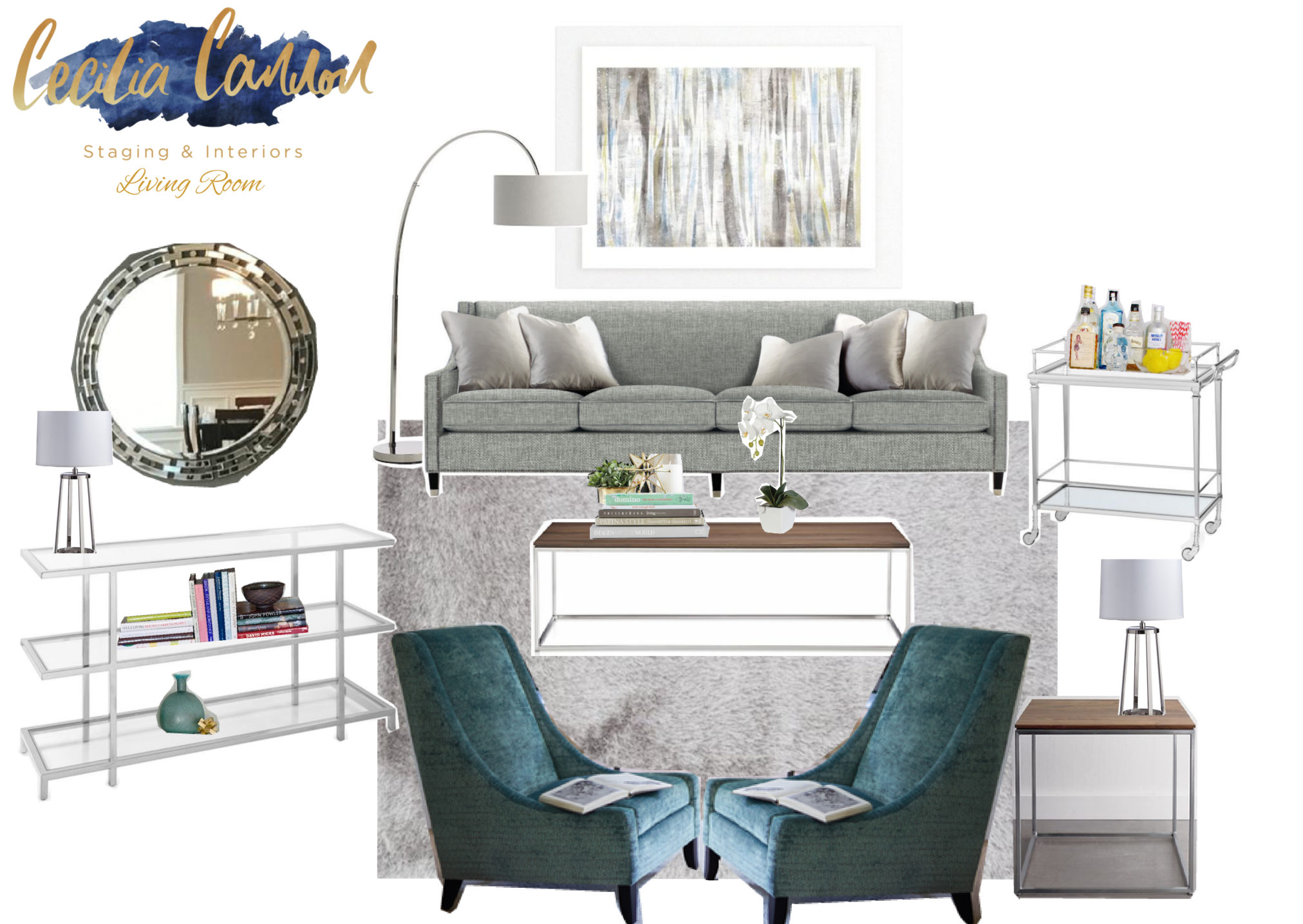 Shopping
The fun part. Picking out the fabric choices, wood stains, and finishes are always fun, BUT for me, I will admit, each and every time, I don't sleep (for days) until the pieces arrive (usually 6-8 weeks). Stressing, praying, that all decisions were the right ones. Trust me, follow my instagram stories, I don't sleep.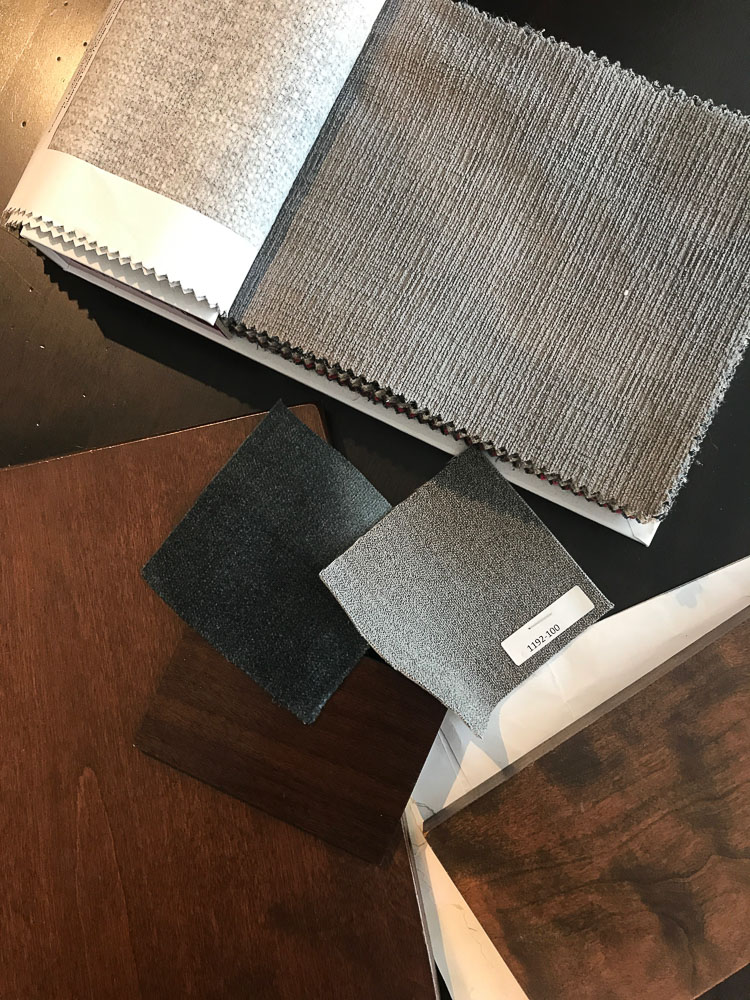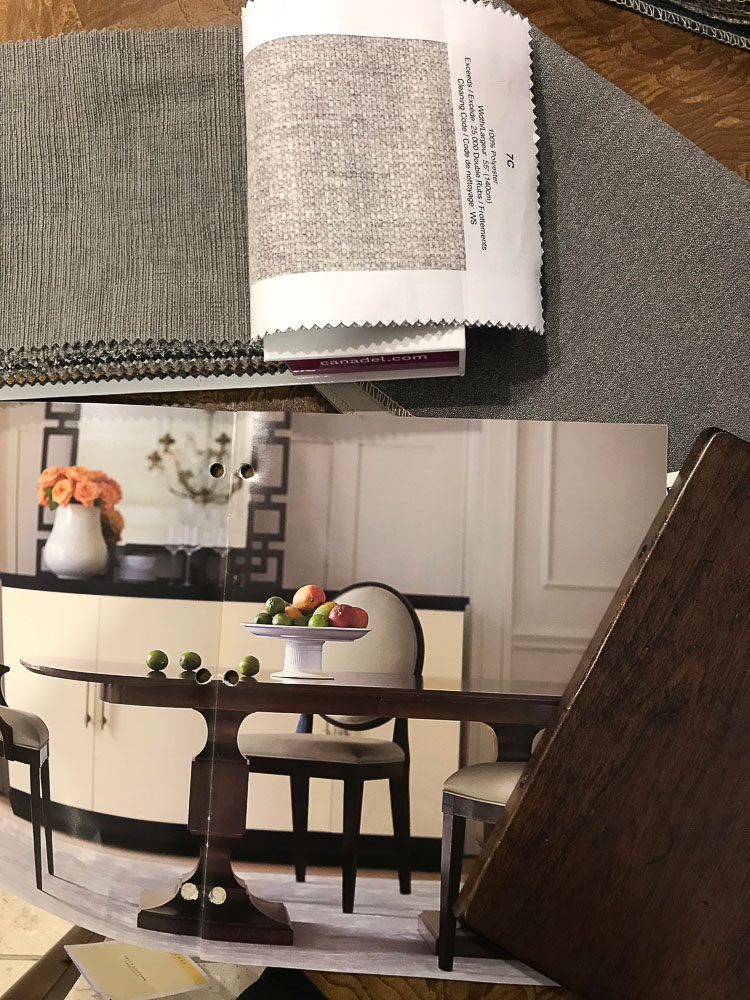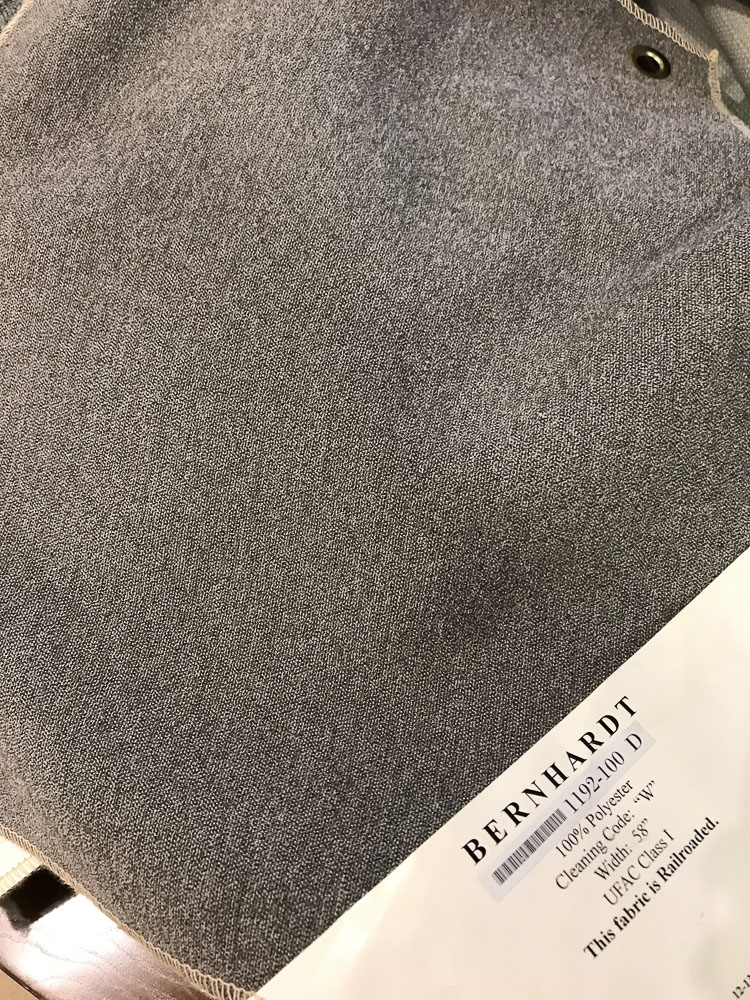 FINAL MEASURE
So, this is a big one. I always always do a final measure onsite. It's funny cause some times the space is all taped up. See on the floor.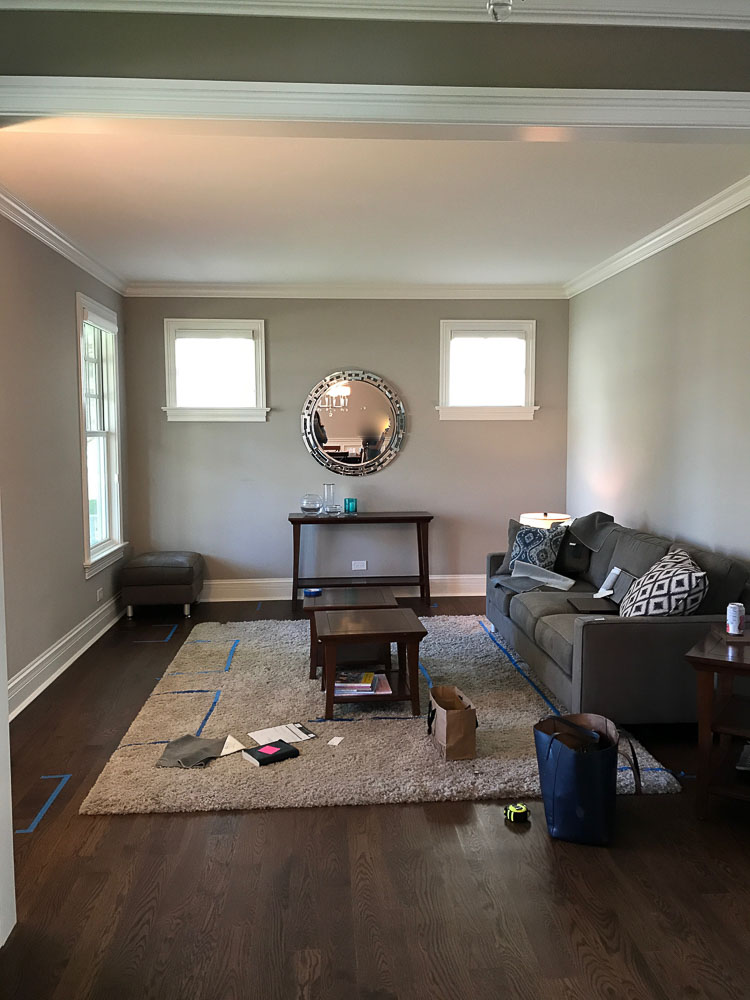 AFTER
The reveal. Usually we wait about 6-8 week for large pieces to arrive. The smaller pieces, accessories, art, all happen in the last 2-3 weeks. They arrive onsite and I ask that stays packaged waiting for me to install. I bring all the accessories. All of them. I spend days shopping (days)  for peices to finish it off. You can see the first photo is what it looked like with furnishings before final install. But, the styling is missing, that is what I bring on install day.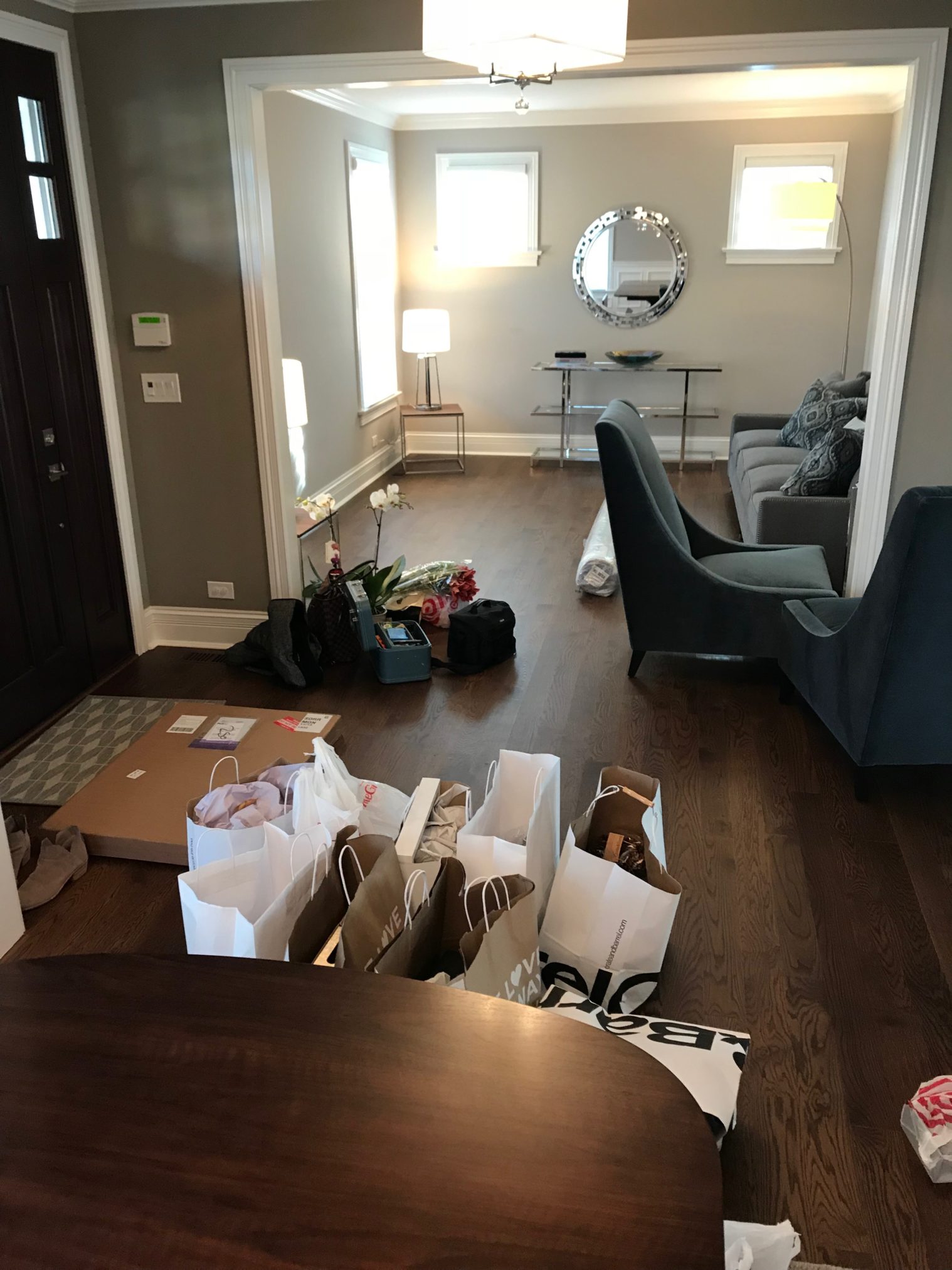 FINALLY: AFTER – fyi the pillows on the side chairs came the next week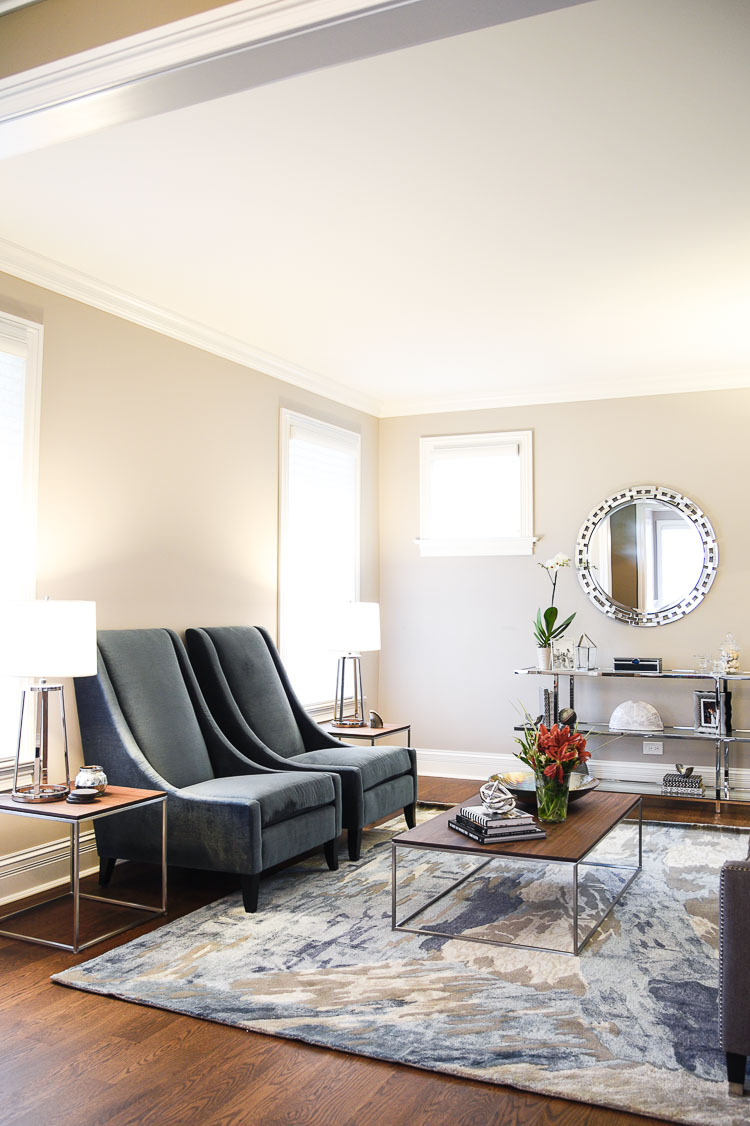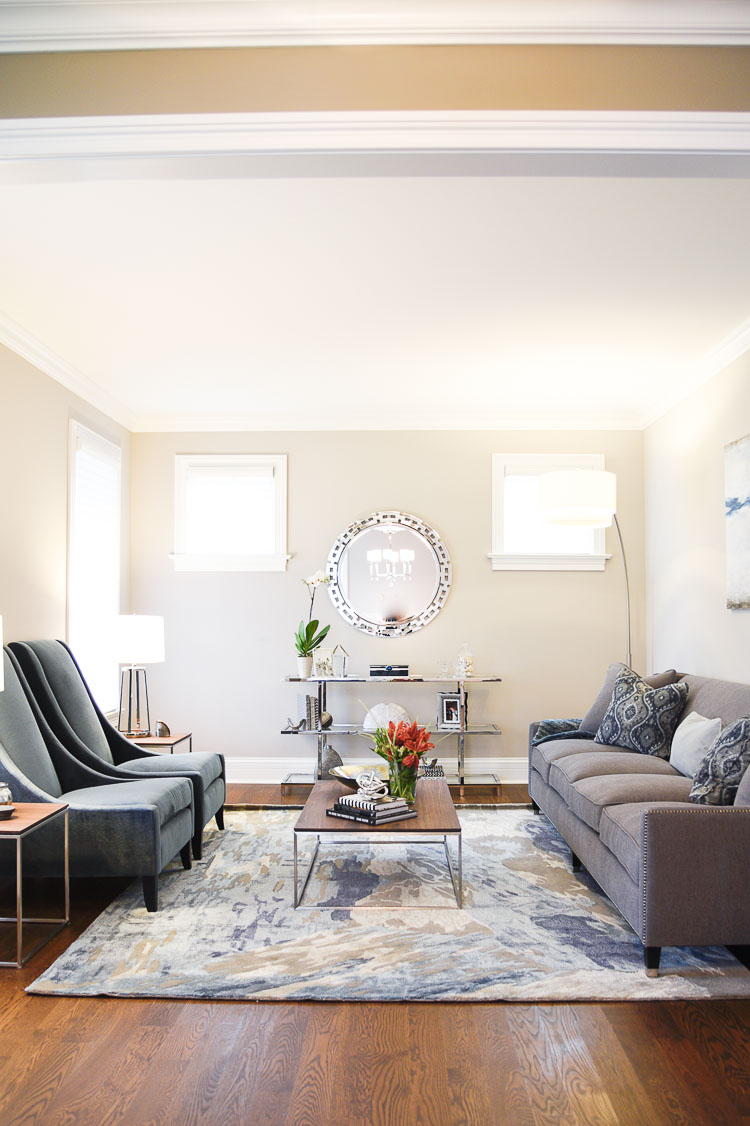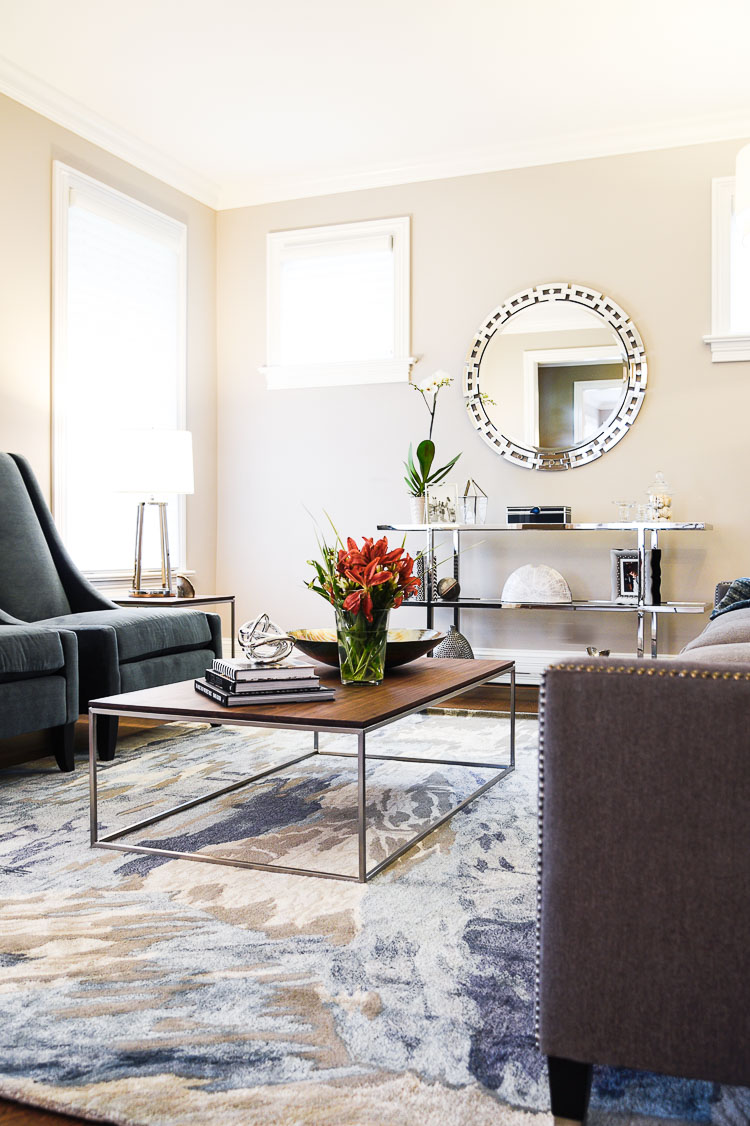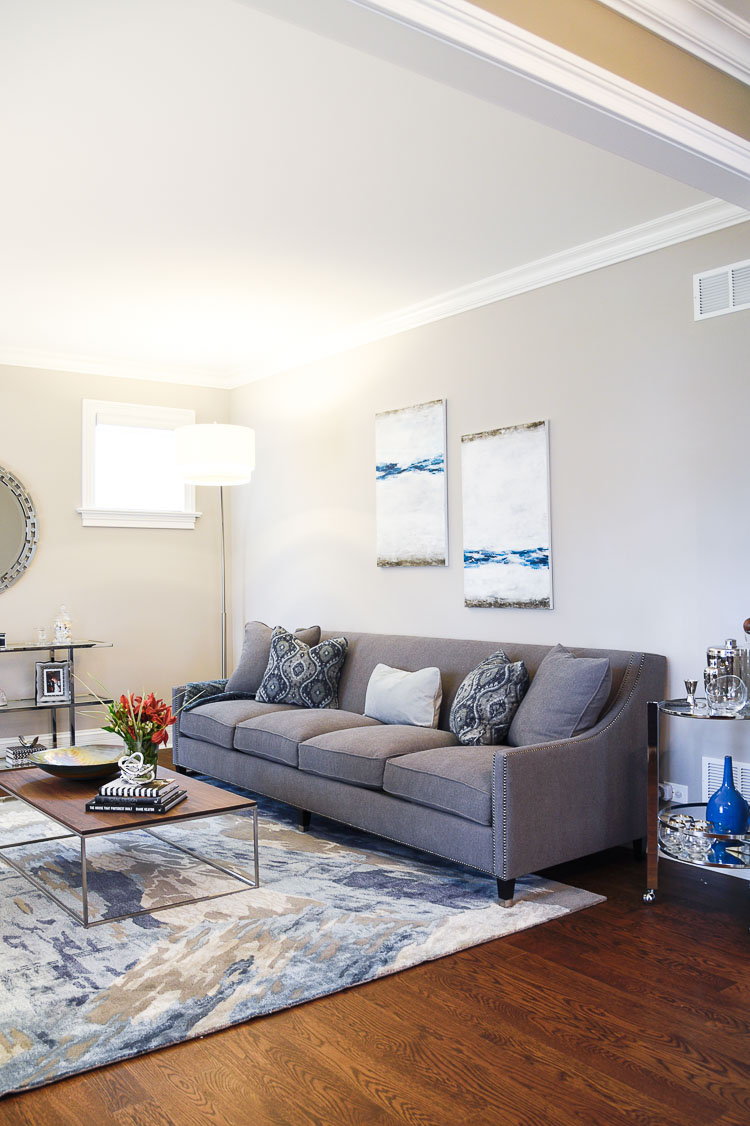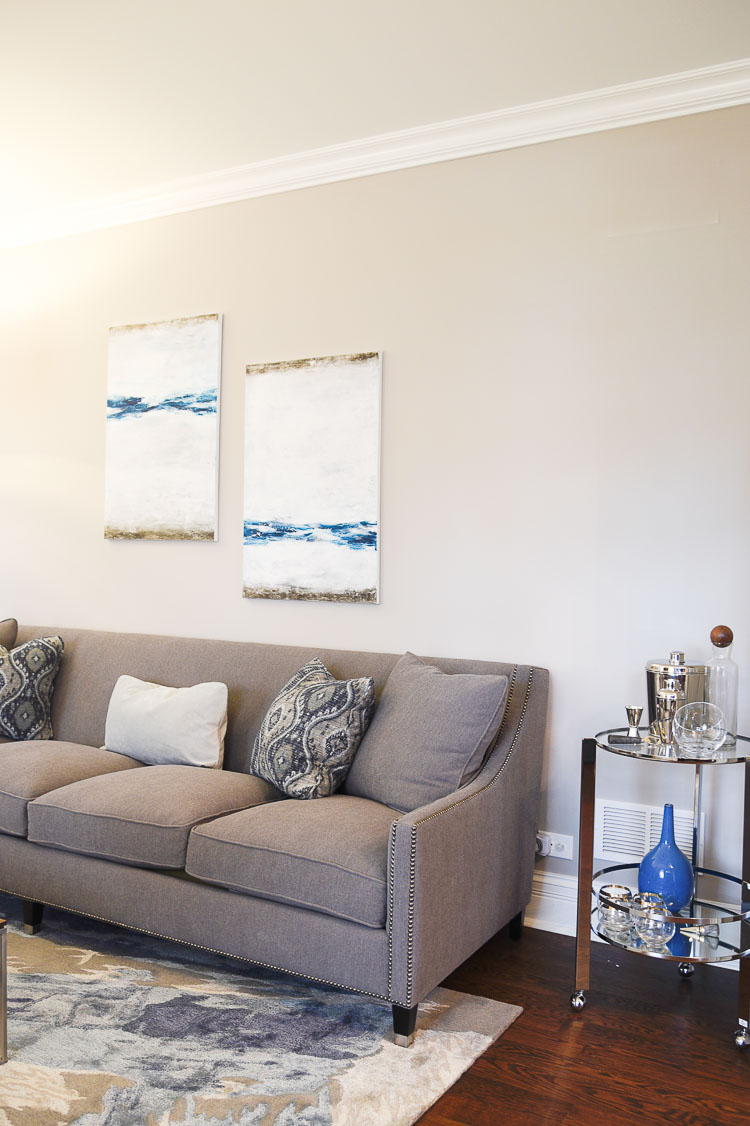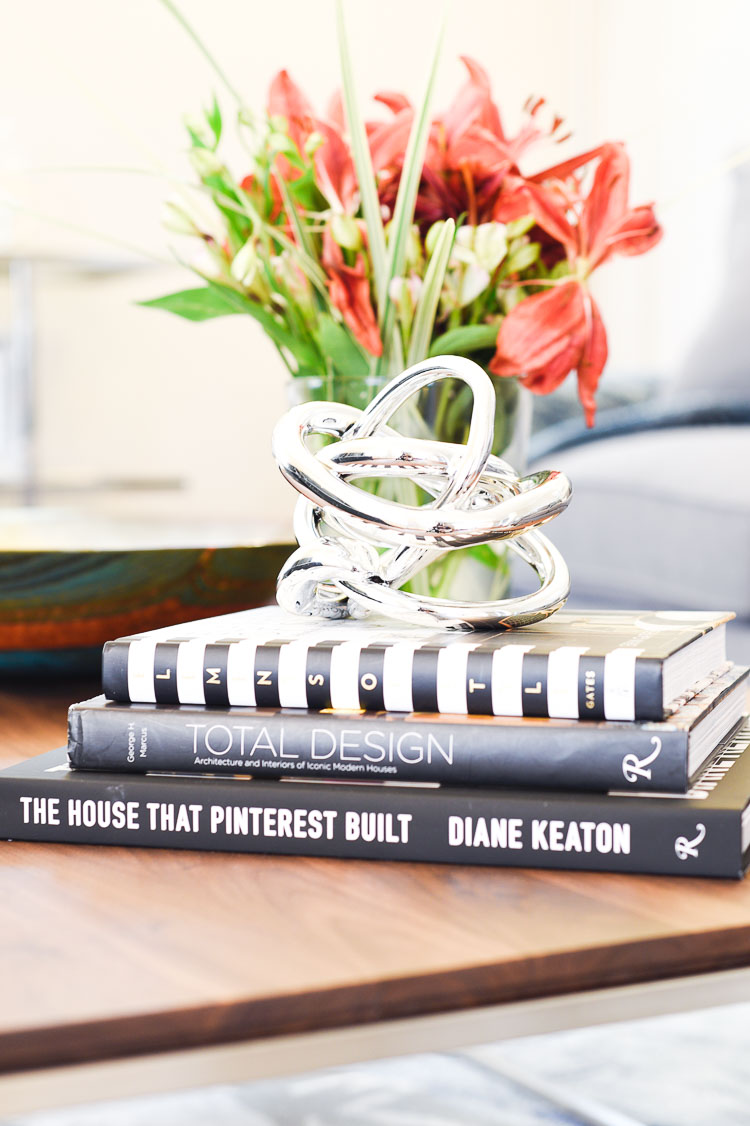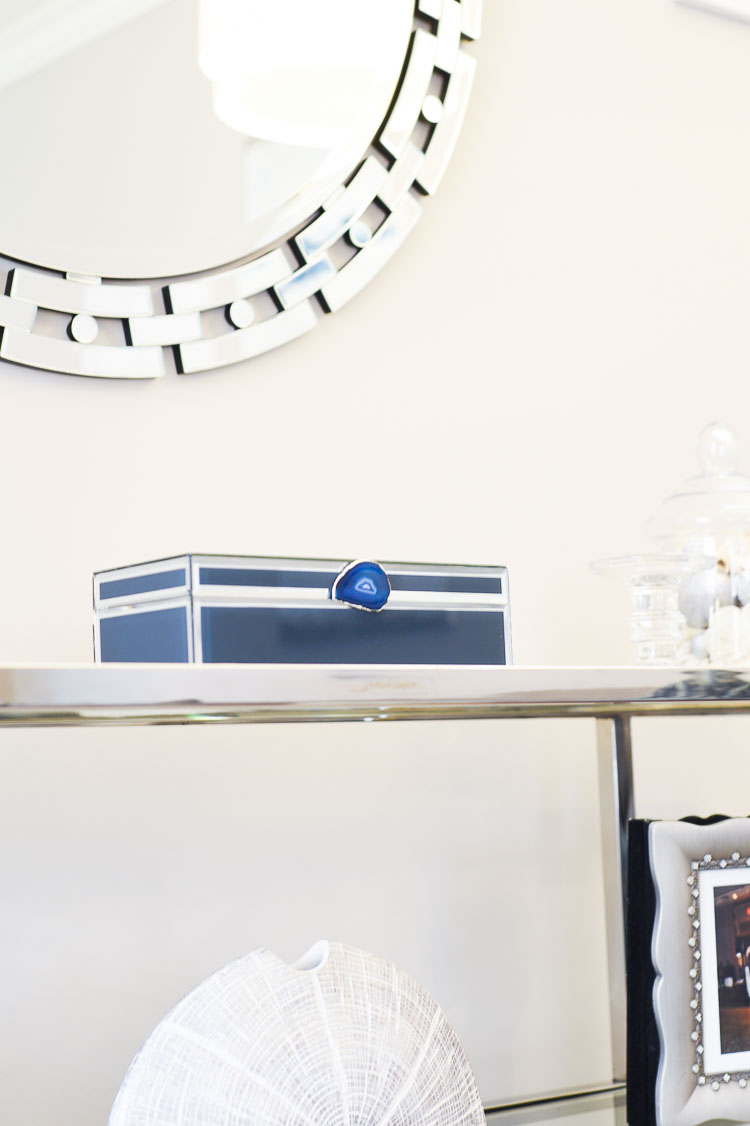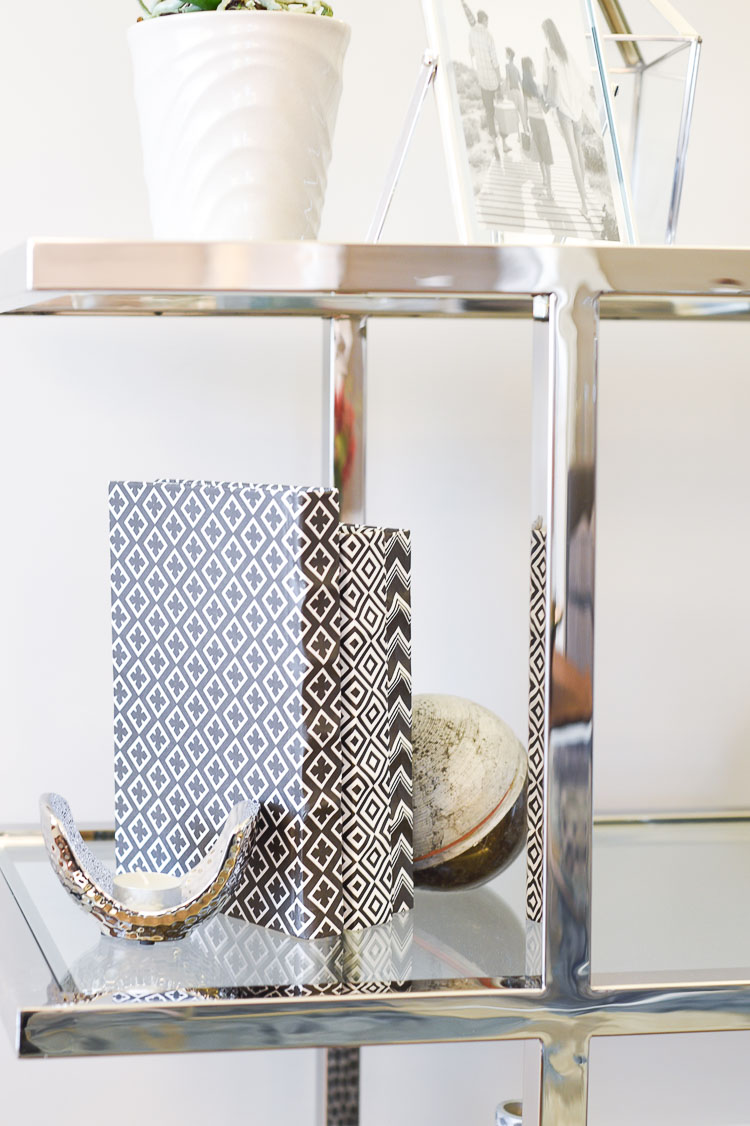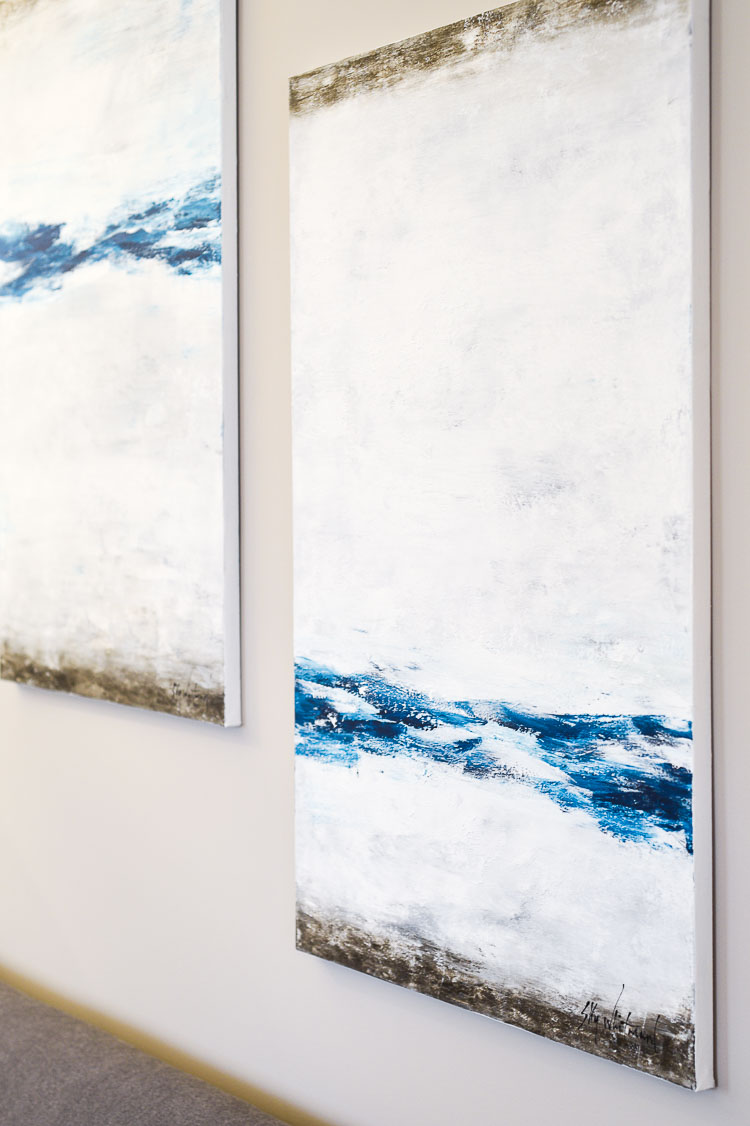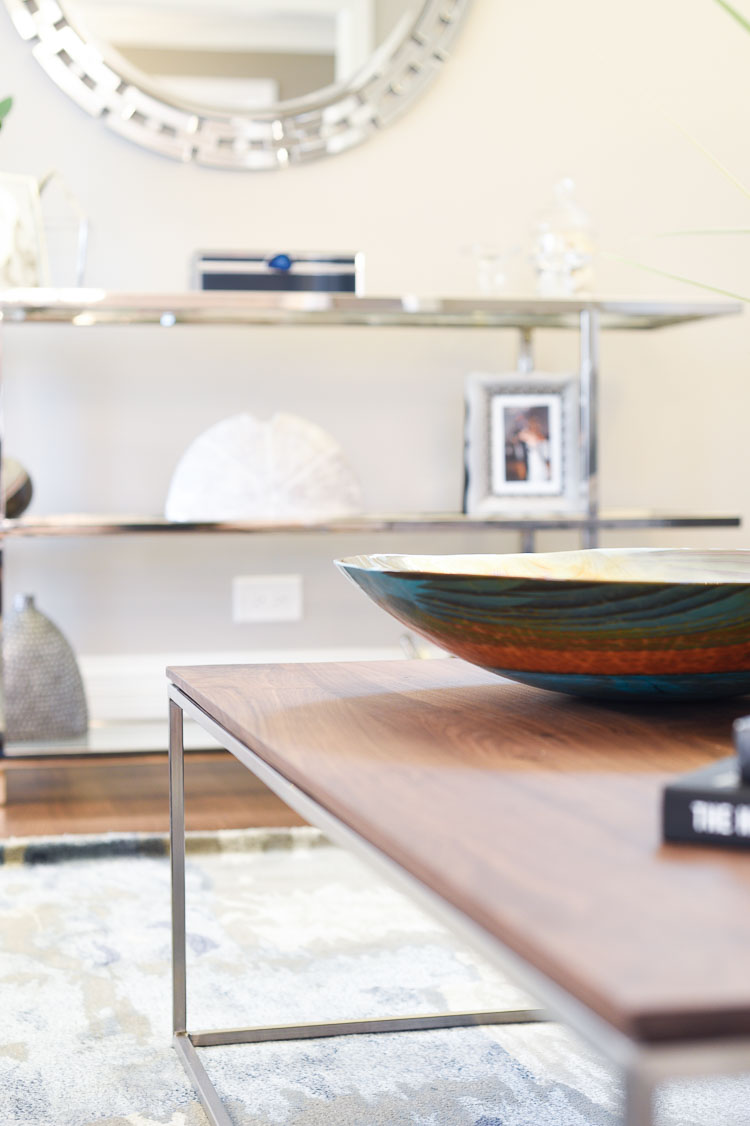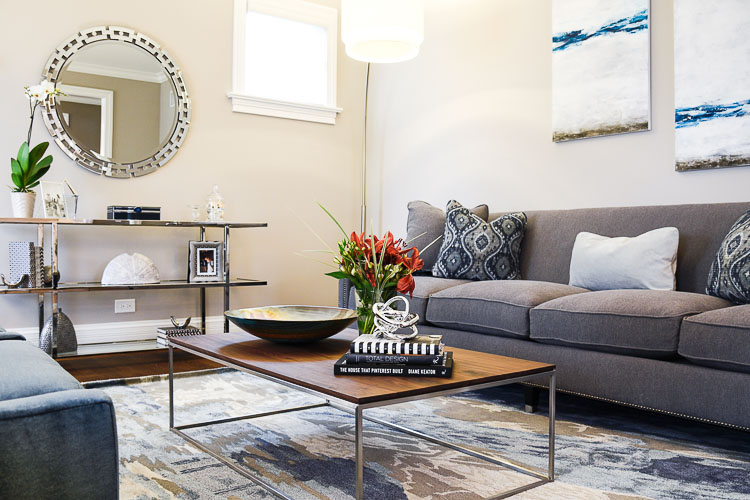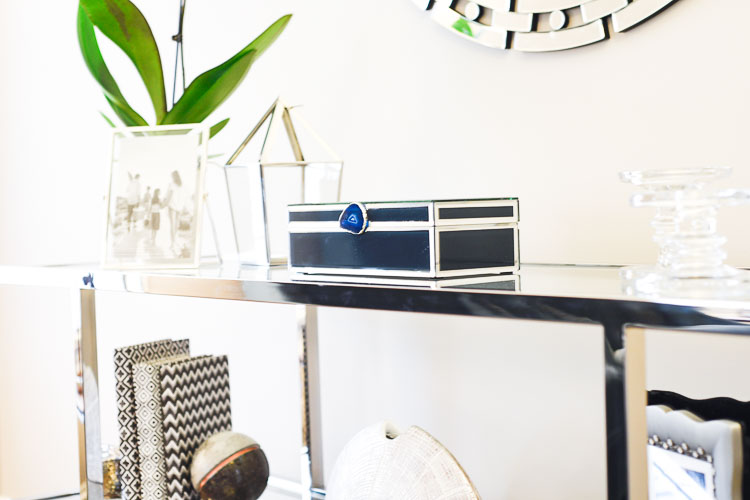 Get the Look
See something you like? Go ahead, grab it below, but, need to add that a lot of accessories came from a great interior boutique called Share. Check them out here, Share. As for the sofa and side chairs, those are from Bernhardt. The Palisades Sofa and the Zowie chairs both from Bernhardt.
Oh yeah, and for all of those that follow me on instagram stories or took the poll. I did, I bought the book,
The House that Pinerest Built 
for this living room, and I'm jealous cause I still don't have it! Want it. Want it so bad. I truly think she is the first in her hood to have it. Wanna grab yourself a copy too, click
here
or on the book title above.
And lastly, the art. Ain't it perfect. It is an original piece by Bethany Sky from her Etsy Shop,
Sky Whitman Fine Art.
You just must check out her Etsy shop, I loved how perfectly well wrapped her pieces arrived, no damage, and her note was perfection. Her art completed the space.
Anyway, wanna just pin this all for later…