I recently was able to coordinate a piano buy from one client to another. It's a beautiful piano, the only downfall was the piano bench. In trying to save clients a little money, I was able to re-upholster the piano bench on my own, better than having them fork over a few hundred. There are many pieces I would re-upholster on my own; however I have yet to conquer a full piece. You know, like a wingback, but that's still a goal. Either way, re-upholstering piano benches is an easy DIY for most, as long as you follow these steps.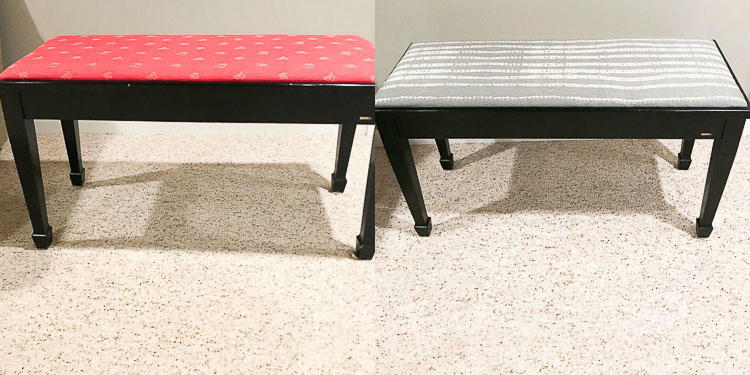 DIY Re-upholstering Piano Benches
To re-upholster piano benches just have patience and follow these easy steps. Jump to Video below for my DIY quick tips too.
SUPPLIES
1/4 inch Staples to 1/2 inch staples
1 – Take Under Bench Before Pictures
LOL, no joke, for some pieces, they need to go back a certain way. I always take pictures, sometimes even a video, of what the bench looked like underneath. Under the cushion is the most important part of the piece as it is what is holding the cushion top in place.
2 – Remove Old Staples (all of them) (See my tip video to remove quickly)
Sometimes this is annoying, or very annoying, cause it feels like there are millions of staples. But it is a must! If you leave just one, it might be the one that rips into the new fabric. Luckily, I have discovered a quick and easy way to remove them, see the video below.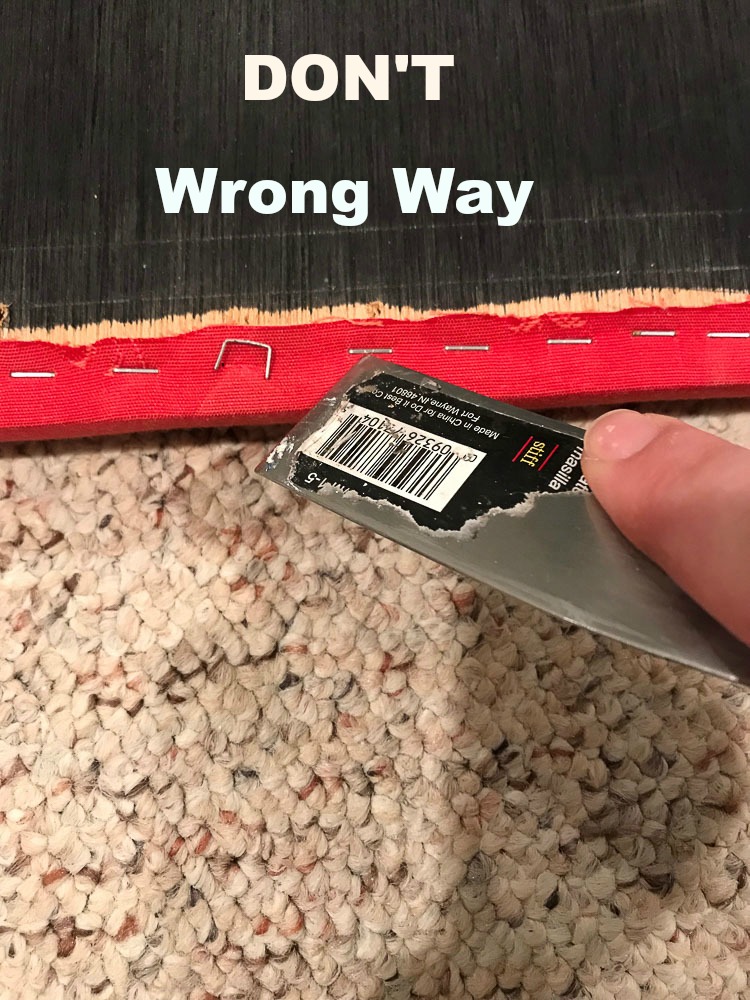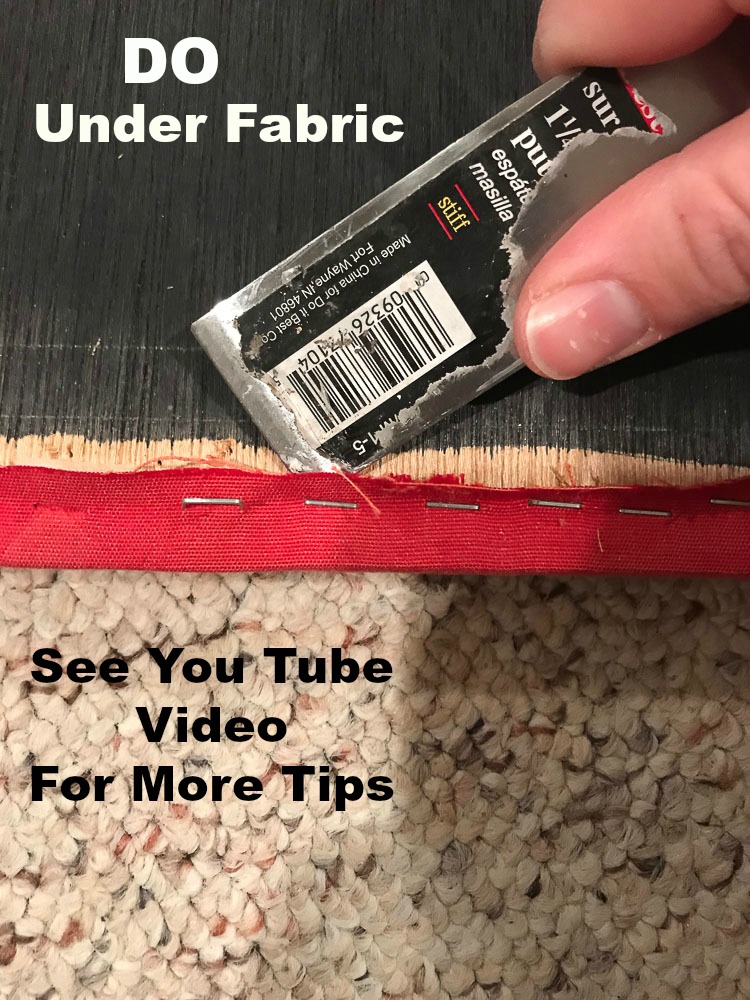 3 – Lay Fabric Centered
I probably spend too much time with the fabric laid, making sure 1000 times it is centered. I want the pattern repeat to be just right.
4 – Pull Hard and Tug
The easiest way for me to re-upholster piano benches is to have it on the floor (place something underneath so you don't get your new fabric dirty). Then, I kneel on the top of it, fabric underneath the bench, and pull fabric on first side in the center. I work my way from the center to the corner. Once you get to your first corner, continue pulling, but switch staples. I use 1/4in staple, but at the corners I will use a 5/16 or 1/2in depending on fabric. This is because I wrap the fabric at the corners like a gift and it might layer. I need to make sure I have a thick enough staple to keep the fabric tight and close to the board.
5 – Trim off Extra & Install Back on Bench
Once fully "wrapped" I trim off extra fabric close to the staples for a cleaner look. Then I screw the piece back onto the orignal bench in the same order I removed it.