So excited to begin sharing all my client projects on a weekly time frame here on the blog. If you follow me over on instagram, you see me onsite almost daily. Taking you all through the decision making process at client site. But, I was never able to get back online and share the entire process here on the blog. Well, in 2018 that is all changing and I am so excited to start with the lake condo project and why we opted for light hardwood flooring. I was really excited for this project, besides the amazing views, I would really be creating an entirely new space, updating everything from the ceiling to the floors.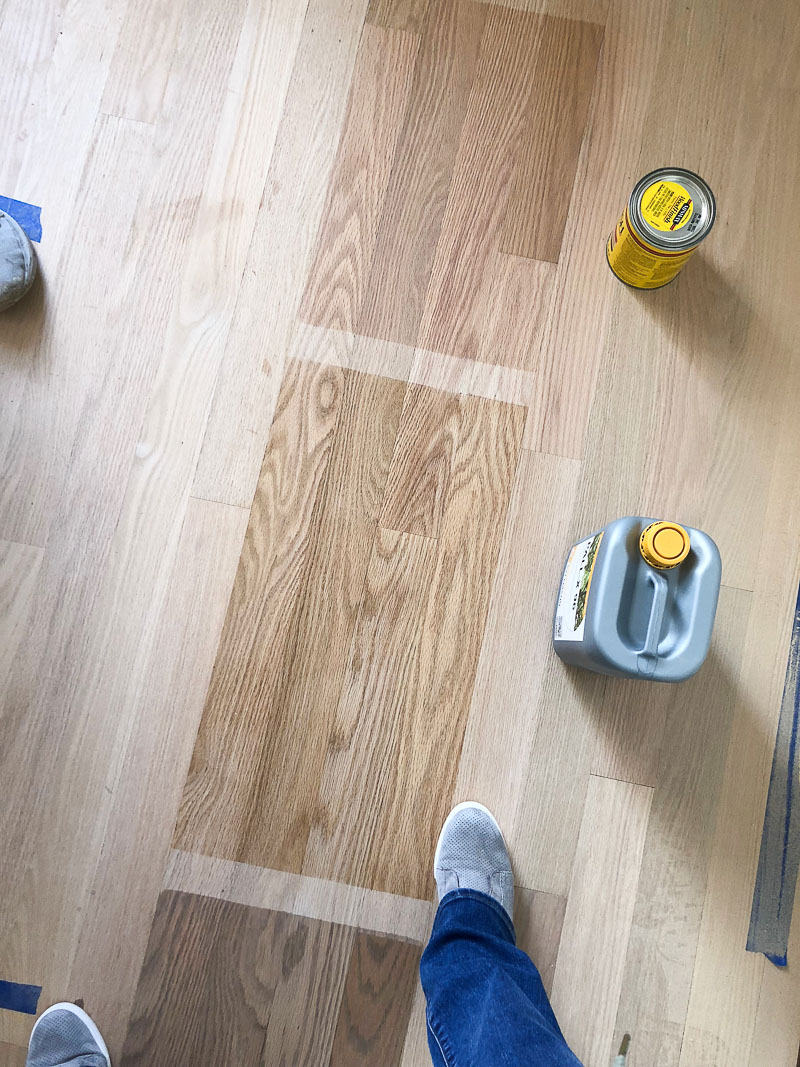 Lake Condo Project: Light Hardwood Flooring
The last time this condo was updated was in 1970. No joke. It had wall to wall carpeting over cement throughout, dated tiles, and wall to wall carpeting. My client knew she wanted hardwood flooring. So, I choose, solid red oak. I gave my client three "stain" options, but knowing she wanted modern, simple, light and airy, one of the options was natural water based. Turns out, that was her favorite.
Design Note: Since we were going with a more modern design, all baseboards and crown moulding was removed. Then we installed a simple 4 in. modern baseboard. We didn't want to add any quarter-inch round, but, because of all the curves in the space (the condo is on an semi circle) we had to add a modern trim to hide any gaps with the new floors.
Here is the flooring before and installation. Full reveal of the finished condo is just weeks away so come back for the reveal.
BEFORE: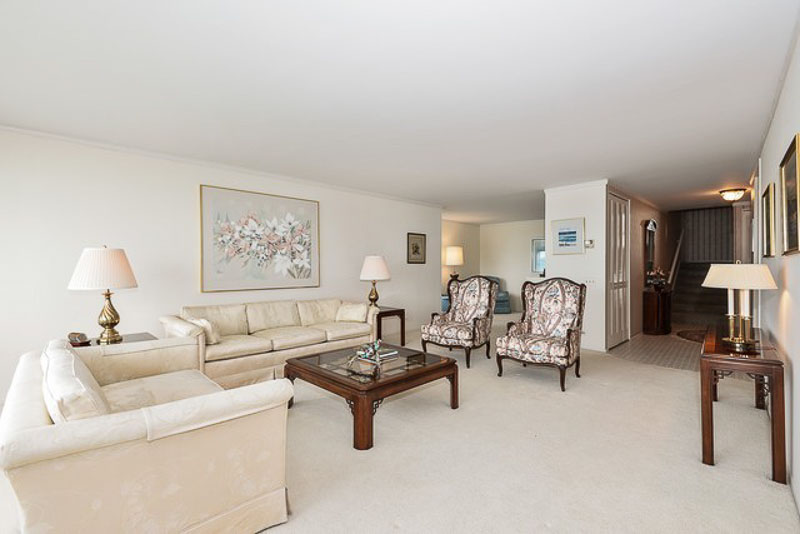 IN PROGRESS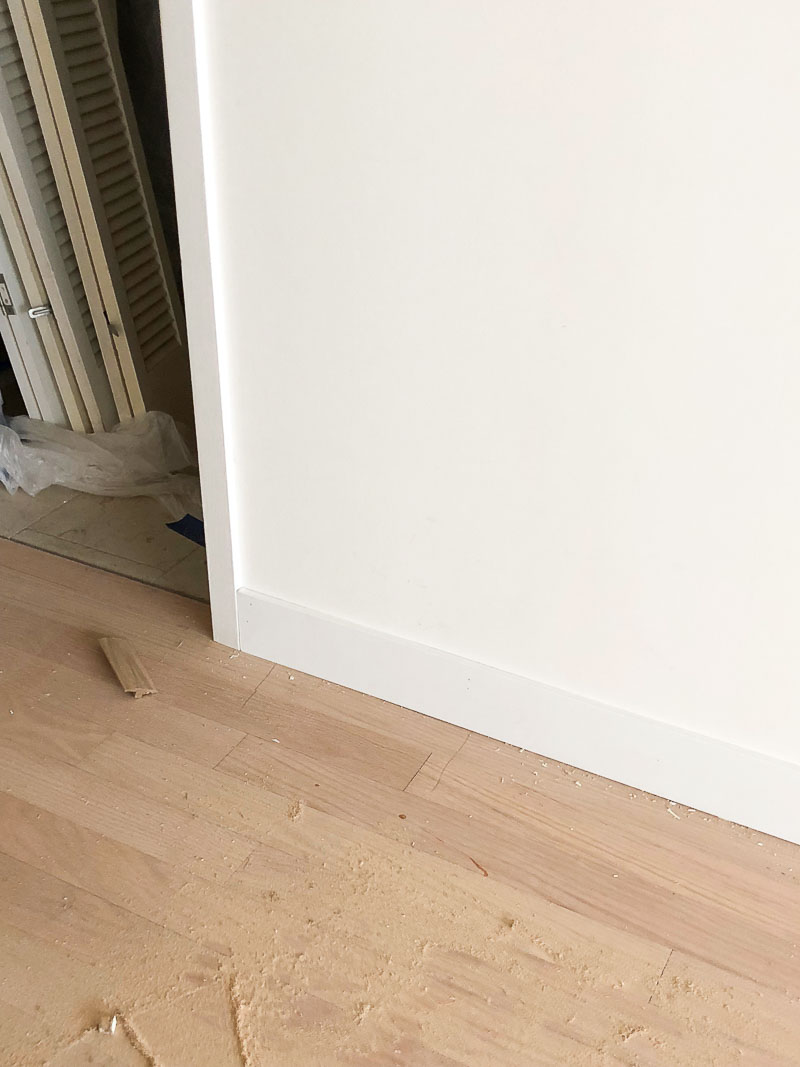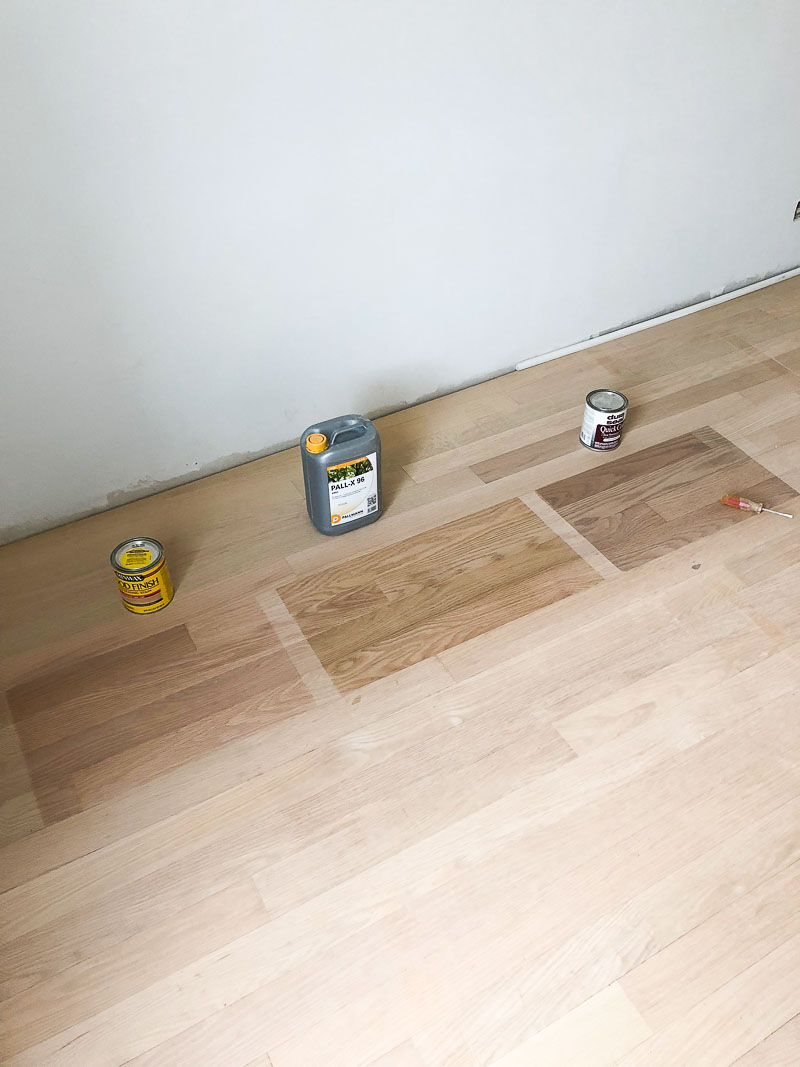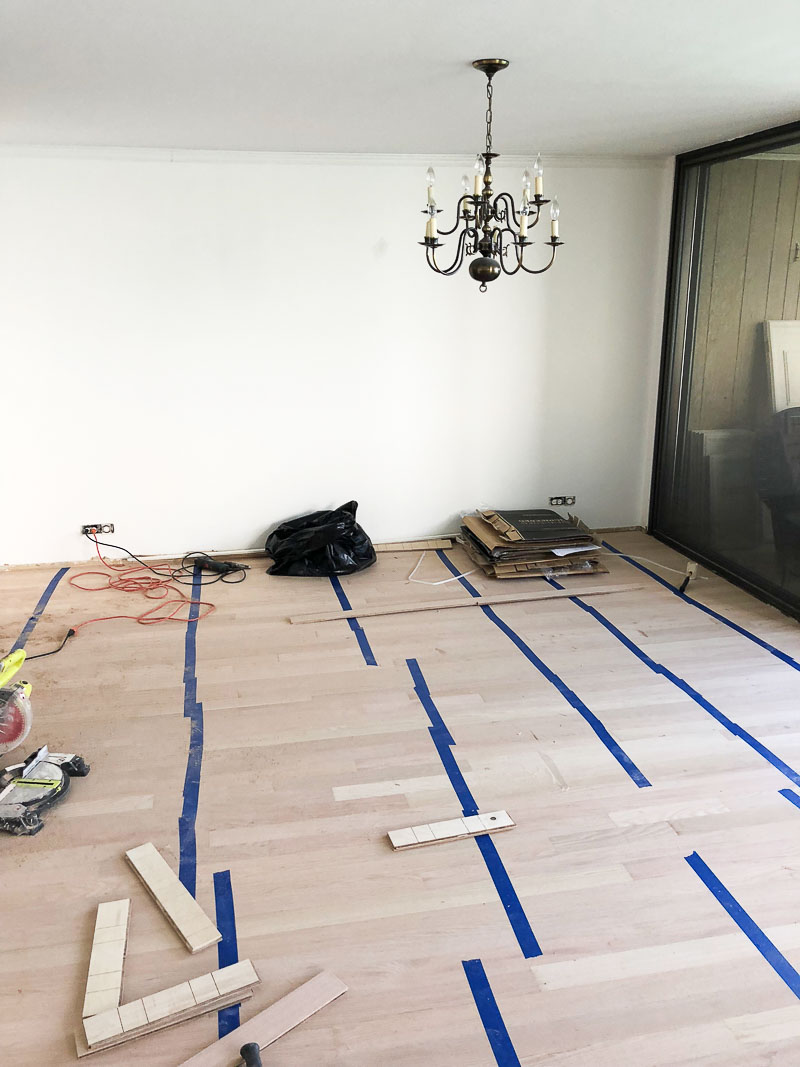 FLOORS INSTALLED & FINISHED
The floors have been installed, now time to cover them all up to begin painting and finishing touches.