My Home Staging tip series is back and I am so excited to be pulling together a webinar this Spring, but, in the mean time, all my insider tips are still going to be posted here every Monday. If you have been following along I tackled, home staging courses, part one of building your home staging portfolio, and the best tech tools, and today, I was going to tackle occupied consultation reports; however, I keep getting asked about how to handle your first vacant home staging. So, even though, I highly recommend to begin your home staging business with occupied properties while building your inventory for a vacant, I do want to answer the #1 question, how to stage a vacant home.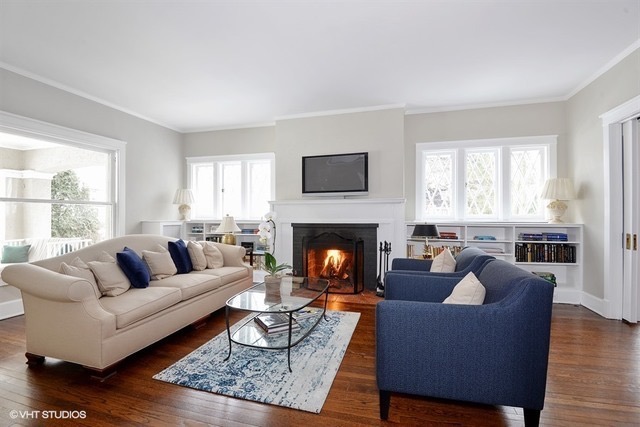 Vacant Home Staging Tips: How to Stage A Vacant Home
If you are just starting out in your home staging business or you have been only doing occupied home consultations and want to venture into the world of vacant home stagings, you might be wondering, where, how do I start. There are two easy ways to get started in the vacant home staging world until you can carry enough of your own inventory.
1 – Build Your Inventory with Occupied Consultations
When I started, naturally many of my first clients were occupied homes. Perfect, consultations was what I could handle. But, as it turned out, many of my clients needed pieces they were missing. For instance, a mirror or a side chair. Maybe two night-stands and matching lamps. Almost always, they were missing throw pillows, area rugs, mirrors or a floor lamp. Naturally, I let them know that I carried that inventory. If a client needed a lamp and rug, I would purchase that item. Then, rental fee is 20% retail price per month. For instance, if a floor lamp cost $80 retail, the rental fee was $16 per month. This began to build my inventory for when I was ready to do a full vacant.
2 – Use a Furniture Rental Company
If you get the phone call for a vacant, and you do not have heavy furnishings in your inventory yet, don't say no. I didn't ever turn down a job when I first started. So, how did I do it? I partnered with furniture showrooms and furniture rental companies like Brooks Furniture Rental and Cort. I also partnered with private showrooms. I wanted to build my inventory so I only rented heavy furnishings and made sure to bring in the lighter pieces myself; example, all accessories, pillows, art or mirrors.
An extra Vacant Home Staging Tip: OVER STAGE
The biggest mistake I see non-professional stagers making is not bringing in enough pieces, from heavy furnishings to accessories. The properties look bare. You can never over stage. Less is NOT more. Add five accent pillows on the bed or sofa instead of two. Layer your rugs, add coffee table books next to tiered candles and some coffee table knick knacks. Add side tables to the side chairs and a floor lamp, add add add. When the properties have just the basics, it still has a cold feeling. And that is not staging.
You are a marketing specialist selling a lifestyle dream. No one wants just the basics, they want it all. That cozy, warm, styled home.