A couple of months ago I was so happy to share the news with you all that I got picked to be one of ten design bloggers to attend High Point Market Fall tour in North Carolina. I had always wanted to visit High Point Market, it is known as the Design Superbowl. Literally an entire city comes to life with over 2,000 exhibitors and tens of thousands of new design products are introduced. Imagine Fashion Week in Paris but for the home. Well, I am back, and I was going to start sharing all the design inspiration and trends I encountered, but, I decided that I needed to first introduce you all to the people behind the showrooms first. I was so happy to see many of you, friends, clients, and readers follow along with my instagram stories while I was there; however, many of you had the same basic questions, "wait, who is that? tell me more?" For that reason, before I can show you all the great styles and trends, lets talk about the amazing creatives behind the pieces and how I basically met Madonna.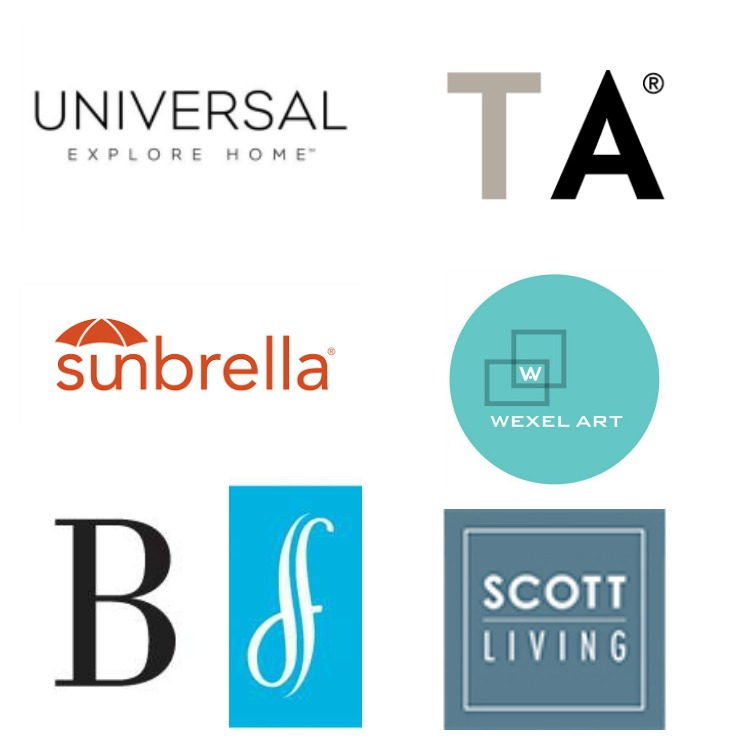 Who Are The Designers & Showrooms at High Point Market
We toured over 15 amazing design spaces, truly just scraping the surface of High Point, but they were truly inspirational and worth every minute. W got to spend time getting to know the story behind the furniture.  Many of the designers themselves were there to tell us first hand what inspired them, what inspires them and the connection to the "art" involved behind every piece of designer furniture.
Many do not know the process behind furnishings, maybe they believe that it just shows up in a store designed and manufactured by computers. However, it is completely life changing and inspirational to understand the there are actual designers (who are truly creative artist) that envision these pieces and give it life with the help of home furniture brands like Bernhardt or Century. Also, finding out how many of these brands started, their owners stories, and the many family owned home business' that make all of us appreciate the art of home design. Okay, so who's who at High Point Market.
1. Bernhardt Furniture
Bernhardt is a company I have relied on for years. In fact, my modern suburb design client just got her dining room table and living room furnishings from the Haven collection delivered last week. Very excited to share that reveal with you all soon. Well, Bernhardt is the largest family-owned furniture business since 1889. Now, you think family, how involved are they really. UMMMM, while I was in their showroom Alex Bernhardt Jr. and his entire family came in. Just so you understand, it is like meeting a celebrity. Lets say you are at a sporting goods store buying a pair of Nike Running Shoes and the Mr. Nike Jr. walks in with his family. Oh yea, that is what it's like. I was excited to see what they have trending for 2017 and truly fell in love with just about everything! So much so, I already have another client purchasing the Emma chair to her space to add texture to the corner of her great room.
Their collection was sharply tailored, modern, fresh, with touches of decorative romance in soft whites and shimmer. Truly gorgeous! A style I see many of my clients leaning towards of quiet glamour.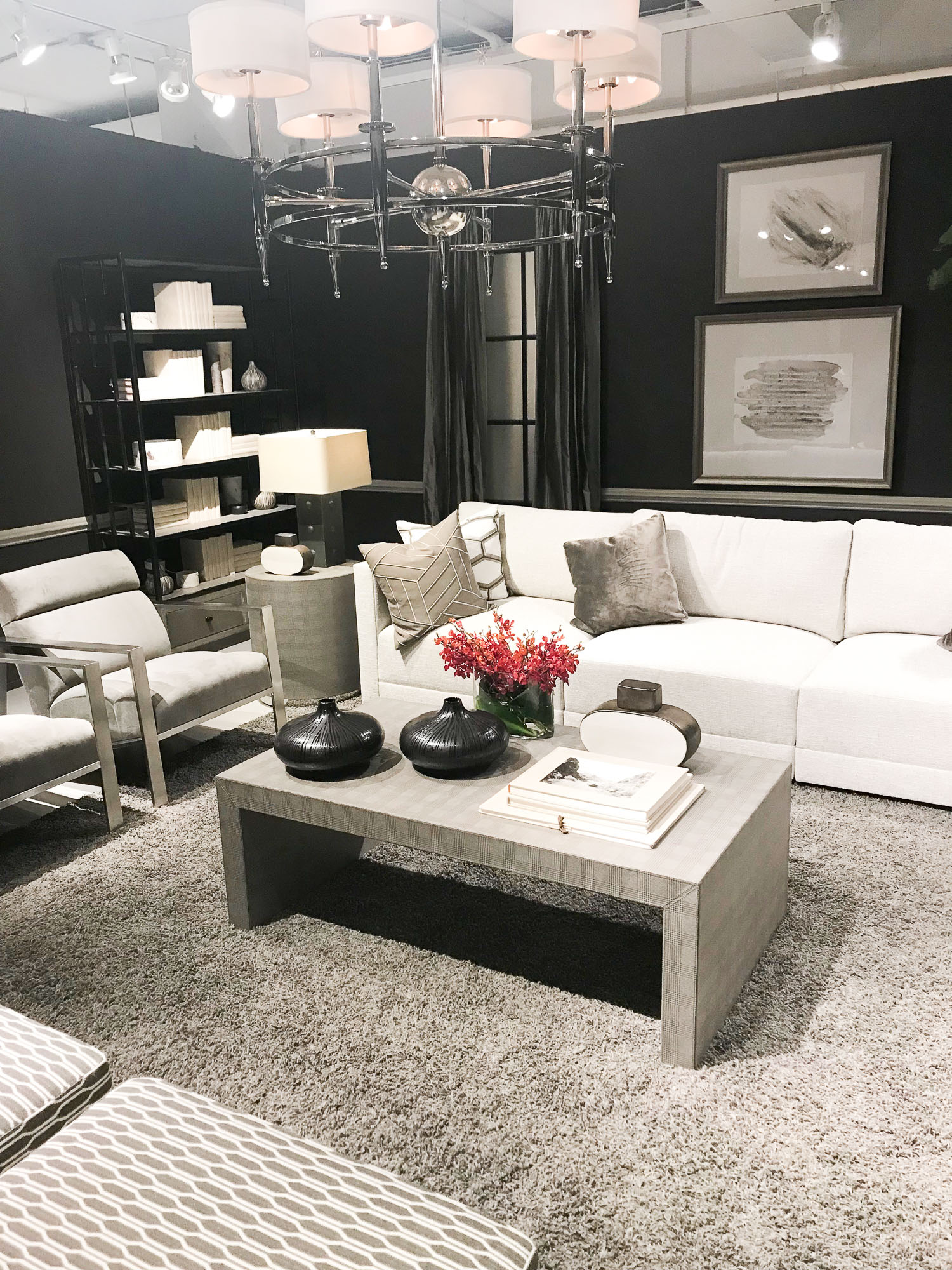 2. Wexel Art
Wexel Art is a small but powerful showroom at High Point Market. Upon arriving at Wexel Art we were greeted by the owners and creators of this fantastic floating acrylic art frame. What makes it so special is learning that a mom, just like many of us, invented it to showcase her kids art work and easily be able to change it out, daily if you want. The art is held by powerful magnets. You can change out your kids artwork daily or show case art and photos for months. What makes it even better is the simple clean modern design, I fell in love with the floating frame with gold hardware. GORGEOUS!! This is the new gallery wall for art galleries for family homes, the office, or even other creative business' and to know that a mom brought it to fruition is perfection.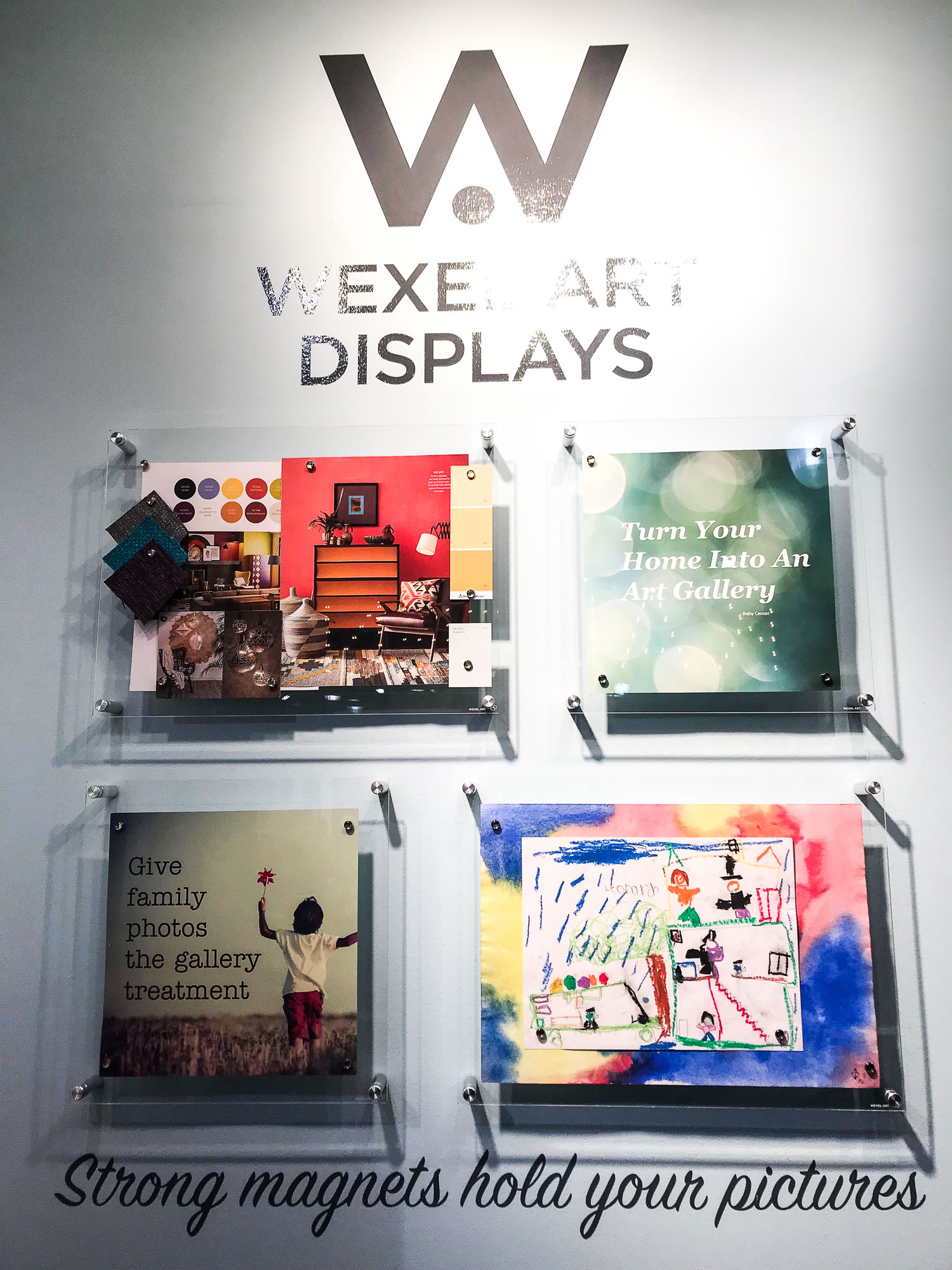 3. Universal Furniture
Universal furniture is a go to brand for many designers as they have created quality furnishings for the whole home with a focus on function and lifestyle. We got to tour a couple of their collections from their Curated line, to their entire line dedicated to children, Smartstuff. Trust me, their kids collection was so gorgeous I would take it all for my own room. I remember being in their showroom doing a few instagram stories and you all went crazy!! You all were loving their fabric colors, textures, bar carts, and well, just about everything. Remember?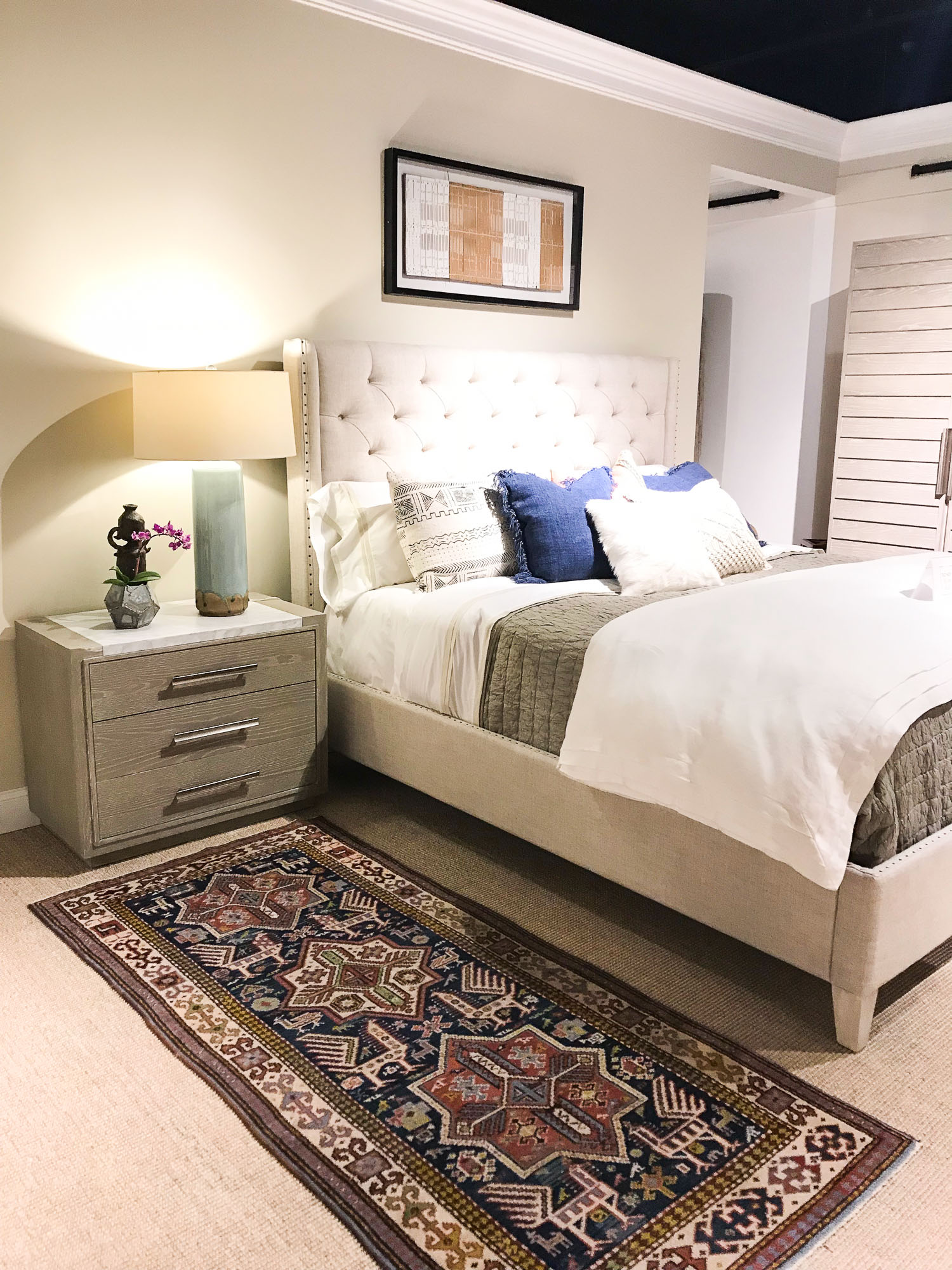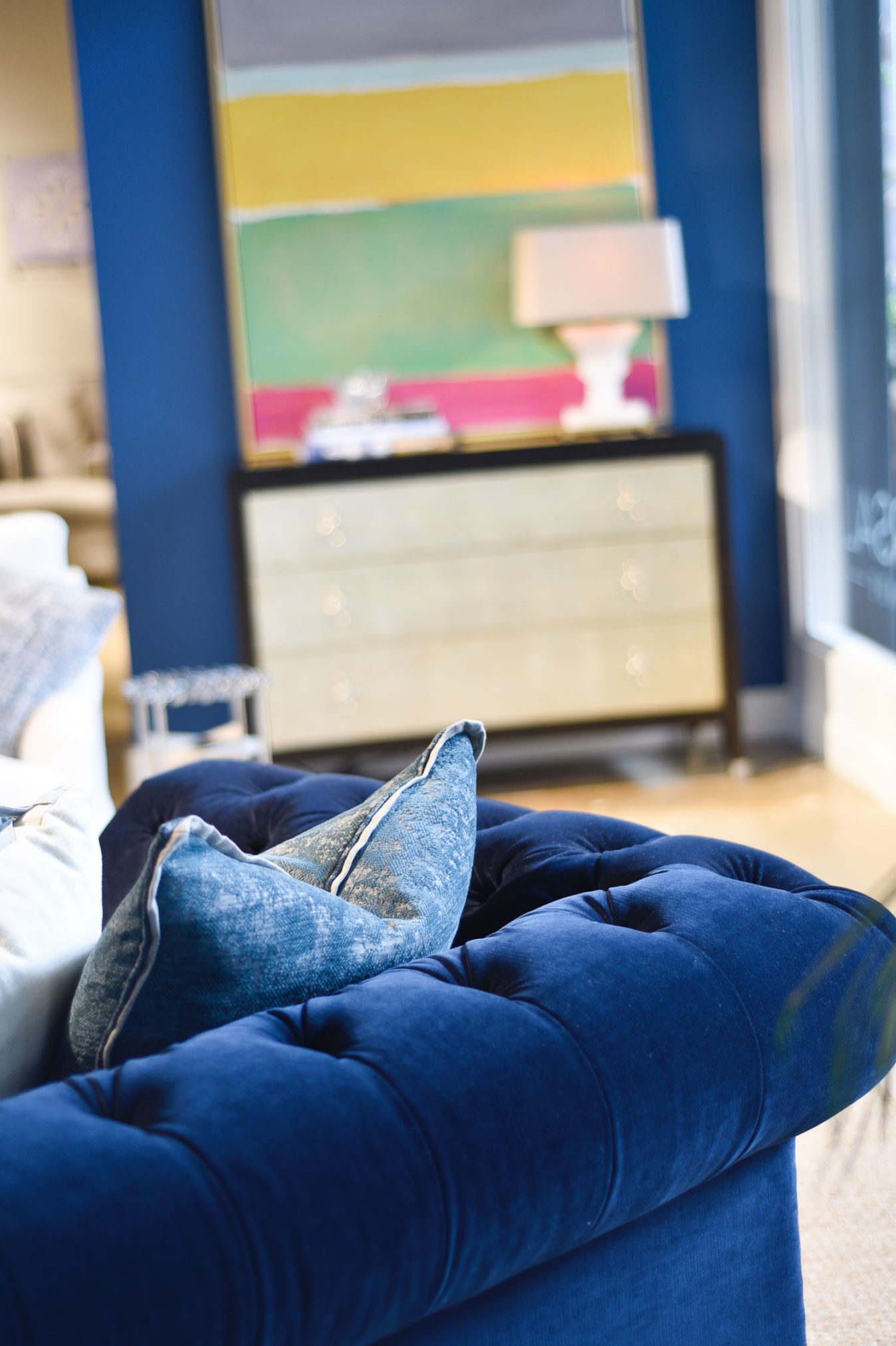 4. Theodore Alexander
I just drooled walking into this space cause we were met by Jamie Drake, he is the designer of some of the most captivating spaces. He is known for his love of color, his unique eye for detail and creating spaces with personality. His roster of clients include Madonna, yes, The Madonna. AND I got to meet him, so I basically met Madonna.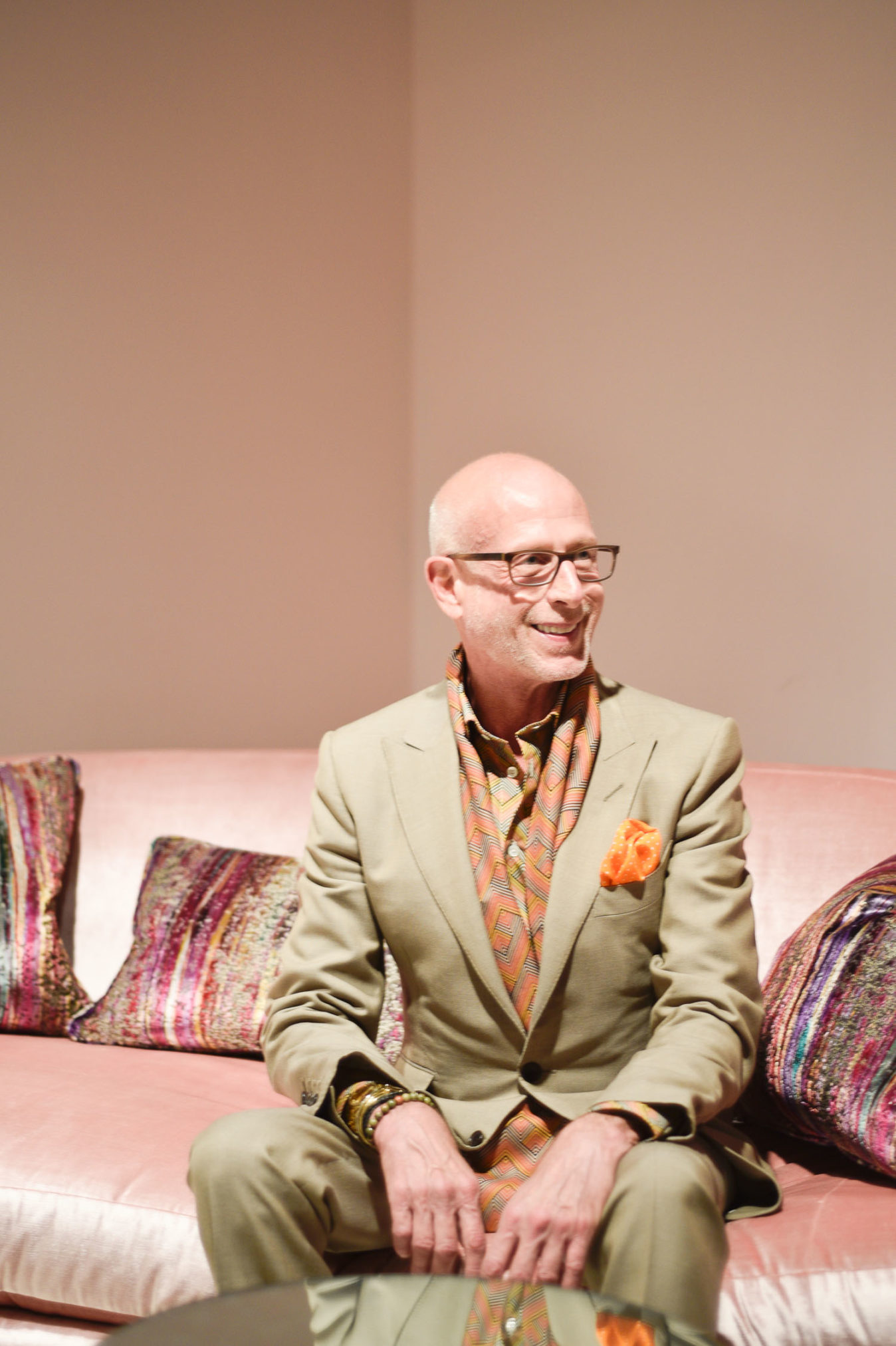 5. Scott Living / Coaster Furniture
Yes, the Scott brothers of Property brothers from HGTV have a created a line of furniture, Scott Living, for Lowes. This is a Home Stagers dream. The pieces are perfect for different style homes and their price points are nuts! We were suppose to meet them virtually but you know, DWTS keeps Drew busy. Go Drew!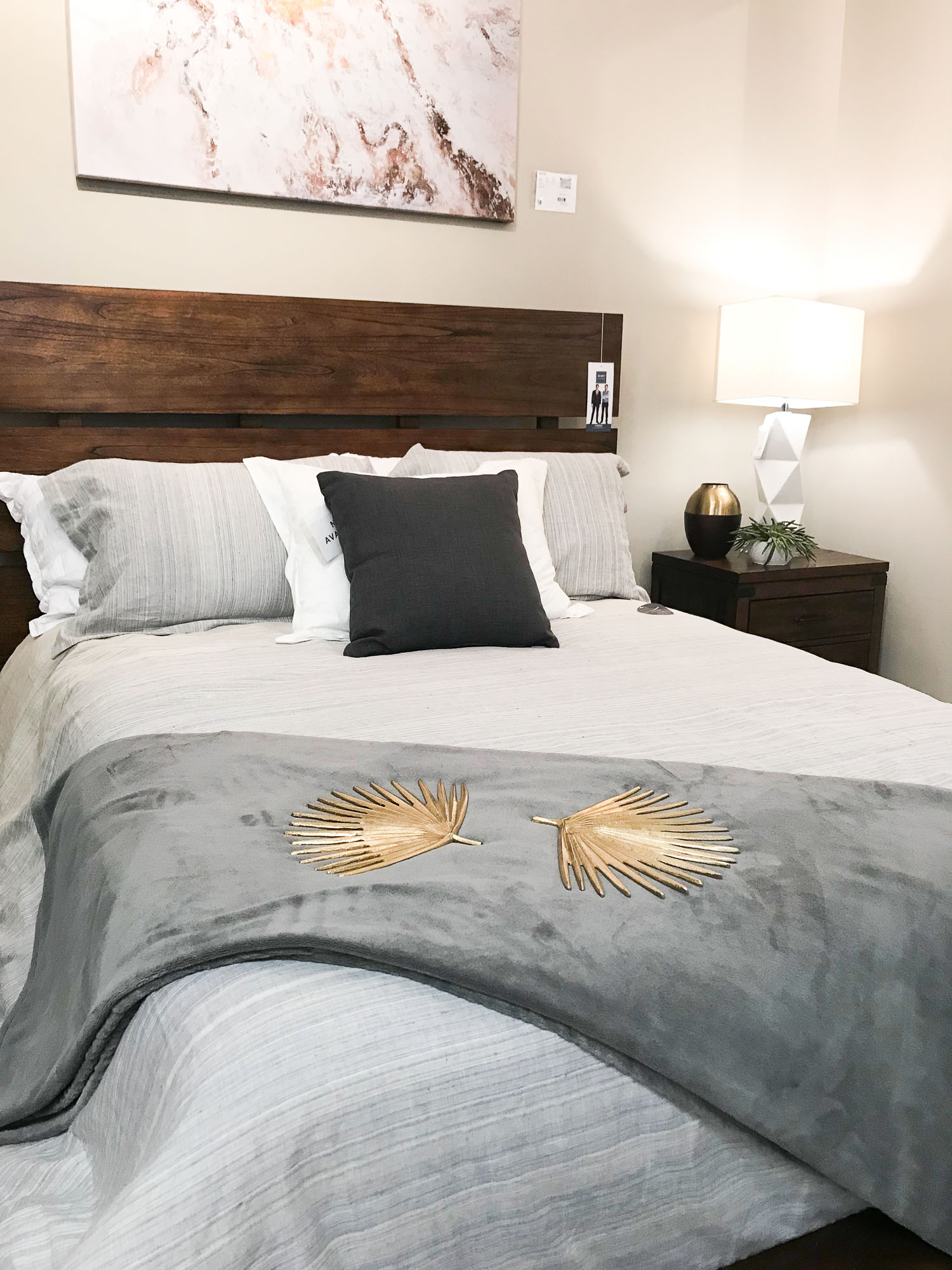 6. Sunbrella
I know it might sound crazy, but visiting Sunbrella was life changing. We are all familiar with Sunbrella and know it is a great outdoor fabric. But to see and touch the fibers that make up their upholstery collection gave it a whole new life. Many clients think Sunbrella fabric won't be perfect for their interior spaces. OH NO,  to see their line of upholstery fabric, the history of creating it to perfection gave me a new appreciation. See that colorful wall below, those are the fibers that make it perfect. Soft, colorful, and stain resistant. It is truly a Sunbrella you will love, they have beautiful designs that are also functional. No worry about kids spilling food. I also love that their largest facility is in South Carolina, made in the U.S.A.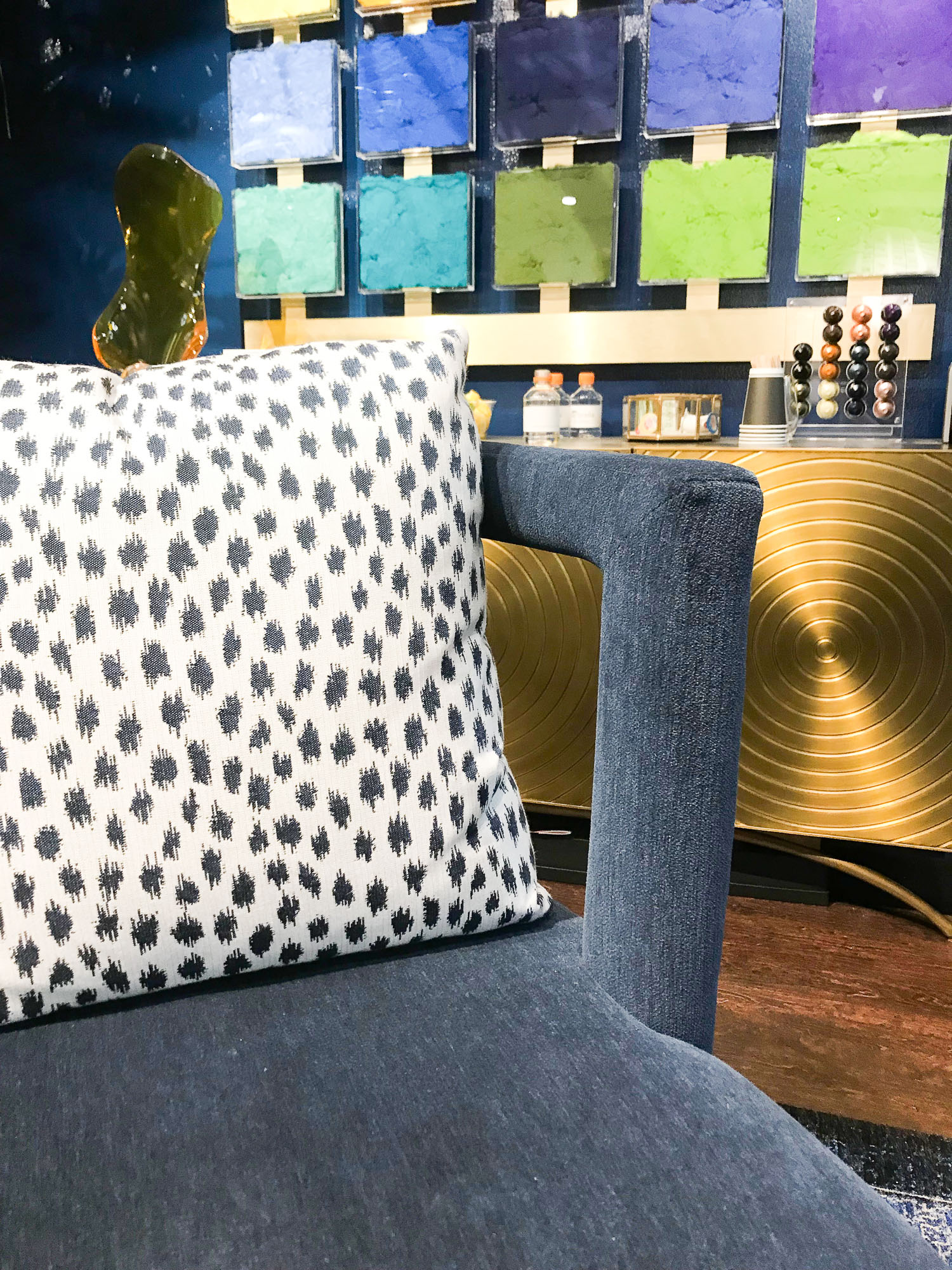 7 Duralee
Duralee was a perfect spot to end the first day of the tour. We arrive at a sweet, gorgeous space laid out in blushed rose and soft whites, and Lonni Paul. Lonni Paul is winner of 2017 Interior Design Scheme of the International Design and Architectural Awards. I have followed her for years and to see her in person was truly breathtaking. She is soft, kind, but strong. Just like her pieces for Duralee, and better yet, used with Crypton Fabric.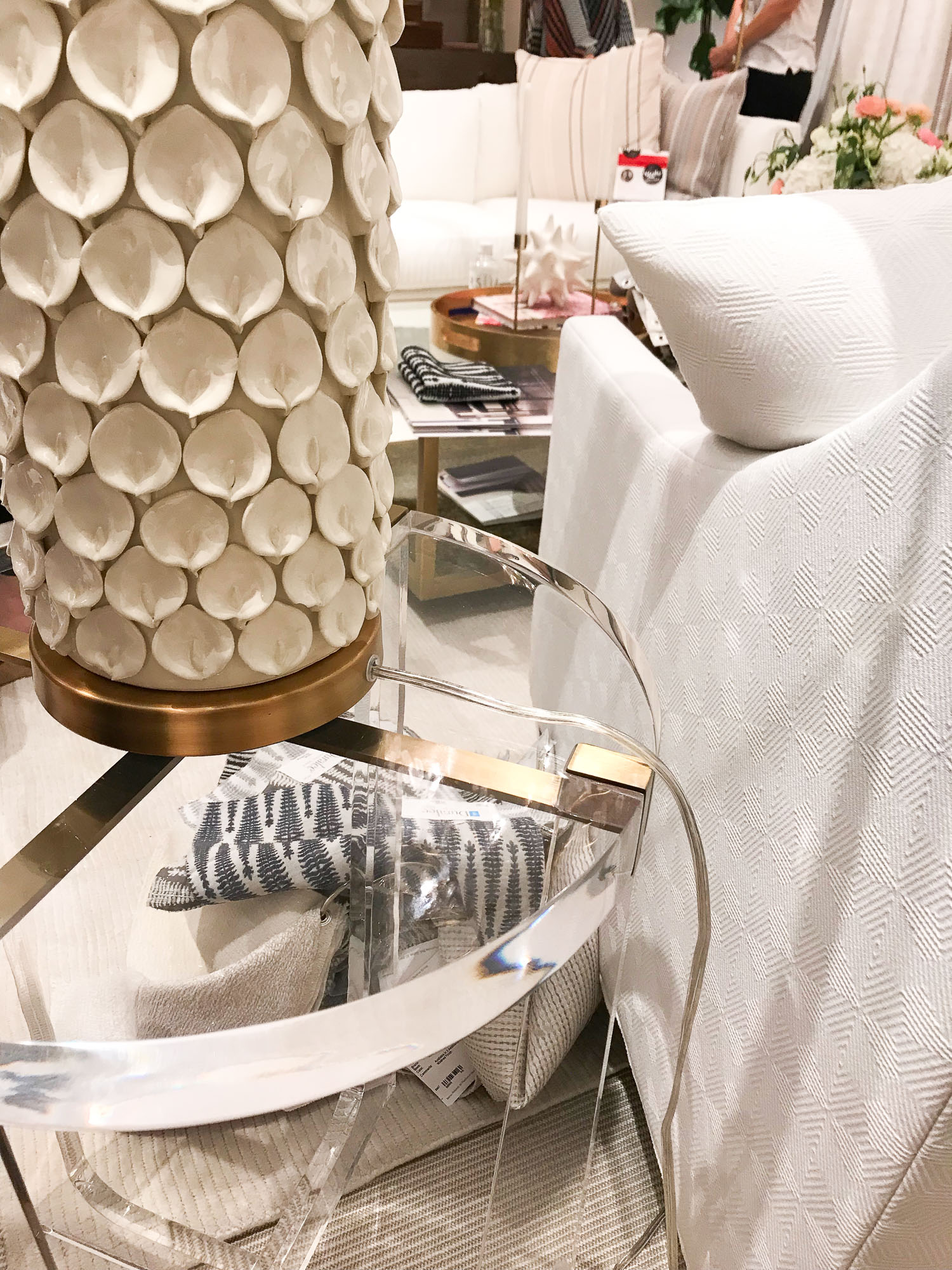 PHEW! that was one day. Next week I will share all about day two, meeting Crypton founder and, you know, having a one on one conversation with the one and only Barry Dixon.