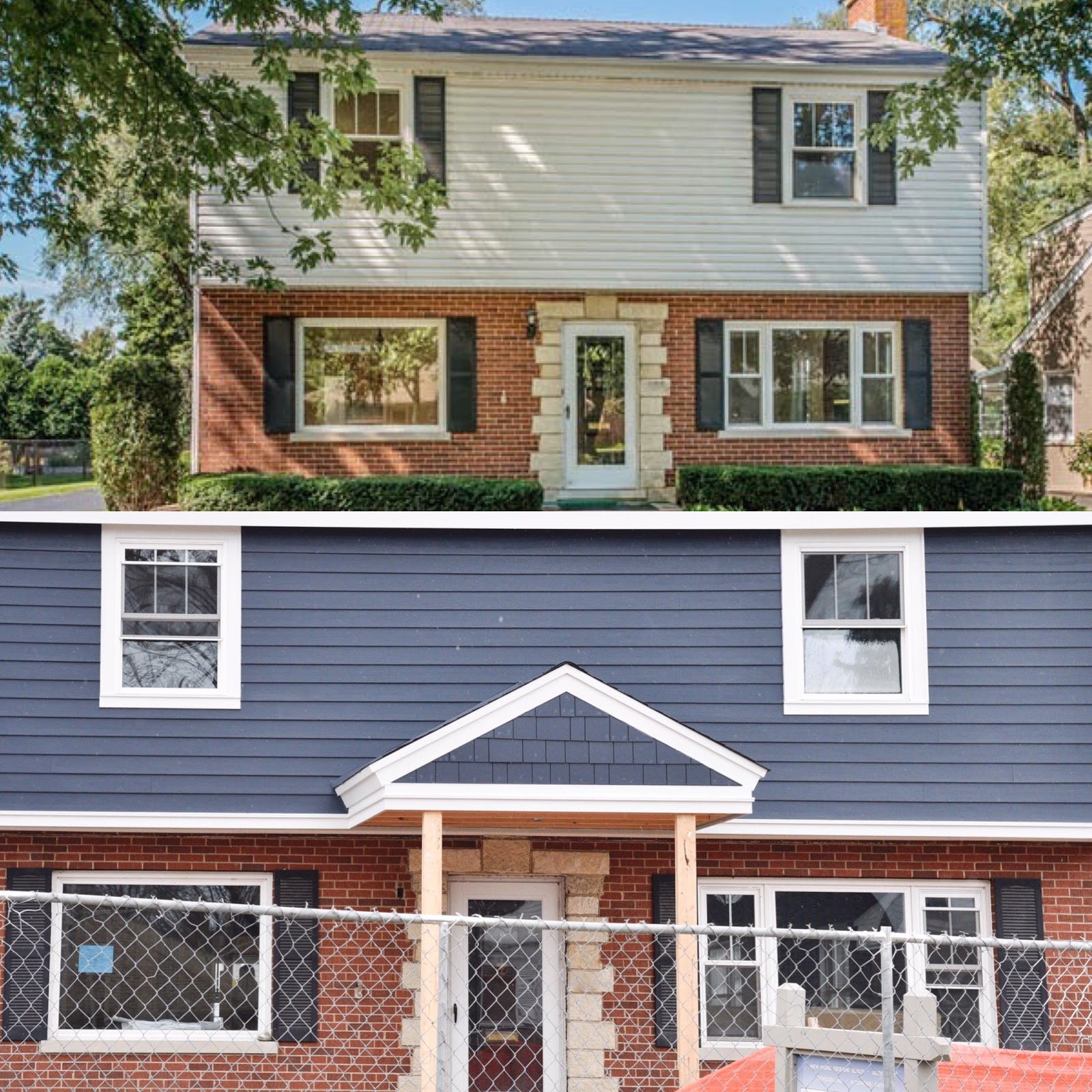 It's Friday and you know what that means, Feature Friday. Last week I shared a
Home Staging Clients
project and some staging tips, you can read all about that
here
. This week it's all about design. I am lucky enough to have a couple amazing design clients this month. One client is an interior refresh and another is a full house re-build, helping them make some final decisions. Before the massive cold hit we had to pick new siding. It was clearly down to gray or blue siding. 
I was truly, truly positive we were going to go with a grayish siding color. For a few reasons, gray is a classic trending color, the right shade of gray can look great with red brick, and well, we love gray. But when it came down to the style of my clients, and the feel of the interior of the home, a more coastal/classical and causal look felt right. They are a fun, easy going family and I want their home to reflect them from the curb appeal to the interior. For that reason, we ended up with a classic hale navy blue siding.
Here is a photo of the home when they purchased it. A simple colonial with a lot of original interior features. You will see in the pictures below, it is not just the siding that is getting re-done, the home is basically a complete gut with a gorgeous addition. So, stay tuned.